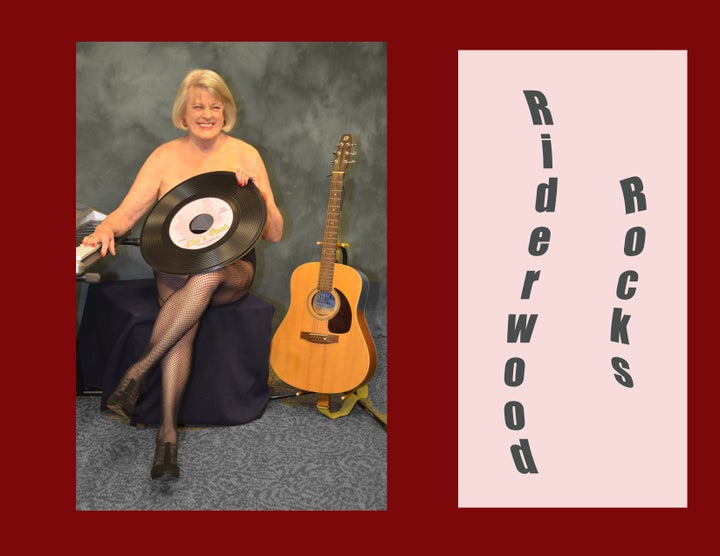 What would inspire 16 women in their 70s and 80s to get nearly naked for a photographer? Apparently, Helen Mirren.
In Mirren's 2003 movie "Calendar Girls," a refined women's club decides to raise money by selling a risqué calendar. And so things went for the Riderwood retirement community in Silver Spring, Maryland, said Beth Gordon, 79, who is Miss November in the "Going Bare For Benevolent Care" 2013 calendar and organized the project.
Sixteen retired women -- all in their 70s and 80s -- appear naked in the 12-month calendar that is selling for $15. All are discreetly covered, assured Gordon. The money raised will be used to help residents in the Riderwood community stay in their homes. "The recession and health care costs have left a few residents without the means to continue living here," Gordon said. All revenues from the sale of the 5,000 calendars -- less printing costs and the $35 chocolate cake used as prop -- will go to the Benevolent Care Fund created to help them stay. The models and photographer donated their time.
Gordon, a retired financial planner and now treasurer of the Riderwood's Village Protestant Church, has lived in the community for more than six years. She dismisses those who see her retirement community as a "nursing home." "It's more like being on a cruise ship that never leaves port," she said, describing non-stop activities, classes and programs for residents. In fact, about a half-dozen of the women who posed for the calendar were recruited from a water aerobics class.
"We had a ball doing this," Gordon said. "The photographer really put all the women at ease." Gordon posed in a library setting, donning nothing but a strand of pearls with her torso hidden by a book titled "Hidden Pearls."
The Benevolent Care Fund is funded by donations, local businesses and an annual fundraiser, she said. The purpose is to provide money to those who run out of it after they move to Riderwood, said Gordon. "We want them to be able to stay in their homes."
The idea for the calendar as a fund-raising tool was hers, and yes, inspired by the movie. "I went to our philanthropy director and said, 'Why don't we do a calendar like they did in that movie?'"
The Riderwood calendar skips the seasonal shots typically associated with holidays and instead focuses on the retirement community and its many offerings. April shows a group of women playing pool. Another is covered with Pilate balls. And then there's a woman who uses a scooter to get around, posed on a big old Harley.
"We tried to make it edgy but artistic and tasteful -- and of course, show our lifestyle," Gordon said.
Was it hard to recruit women to pose? Not at all, she said. "We had no no trouble talking anyone into doing it," she said. "A few women changed their minds after initially saying they were interested, but we had plenty of people willing. No arm-twisting at all," Gordon said.

Calling all HuffPost superfans!
Sign up for membership to become a founding member and help shape HuffPost's next chapter
BEFORE YOU GO
PHOTO GALLERY
Riderwood Calendar Girls