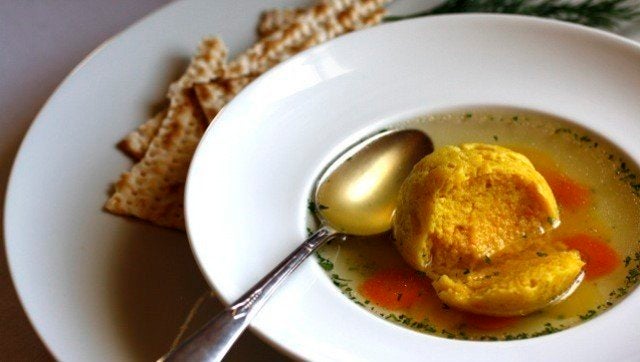 Okay, everyone -- whether you call them matzo balls, matzoh balls, matzah balls or kneidlach, these Jewish soup dumplings are a staple of springtime eating. And, as with any well-loved traditional food, we all have our own opinions about what the "best kind of matzo ball" is. We prefer ours to be fluffy, studded with herbs, swimming in a clear broth with some vegetables and chunks of chicken. But you should know that the floaters vs. sinkers debate still rages on, and that there are people on this earth (like one of our grandfathers) who prefer their matzo balls to be the consistency of a golf ball, with the buoyancy of a depth charge. Although it pains us to say so, he is also right, as there is no bad matzo ball.
Any repeat-maker of excellent matzo balls will tell you their own superstitions about how to keep them fluffy or dense -- every trick from adding seltzer to the batter (we say don't) to keeping the lid firmly closed while they cook (we can't decide if this works or not) comes into play. A few tricks we know to be absolutely true: when you're mixing up your dumpling batter, stir just until combined if you want fluffy matzo balls. Over-mixing is a major culprit in rock-hard matzo dumplings. Also, when rolling your batter into balls, don't pack them too much, you want to keep the air in there for floaters.
Although matzo ball soup is traditionally eaten on Passover (on account of, you know, the matzo), we love to eat matzo balls all year long, with seasonally appropriate vegetables chucked into the broth. Until now, we'd only eaten these dumplings in soup -- among the delicious recipes we pulled together for matzo ball soup, you'll also find a recipe for matzo balls that we never would have expected, but obviously need to eat immediately.
Matzo Ball Soup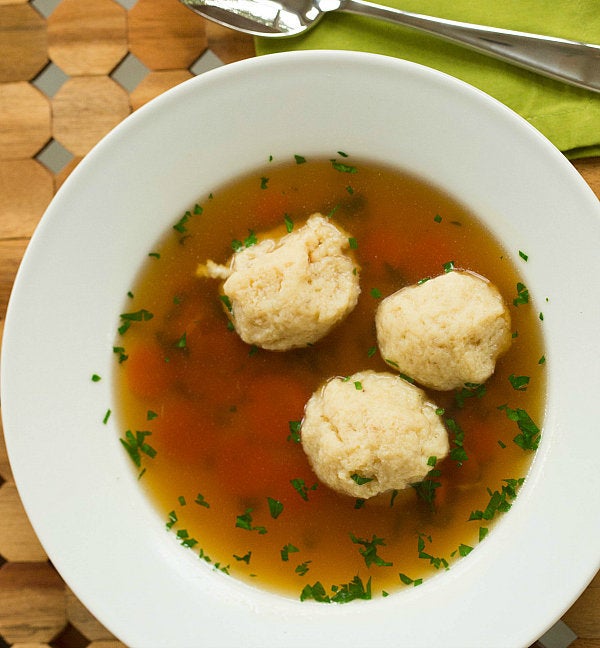 Chicken-Matzo Ball Soup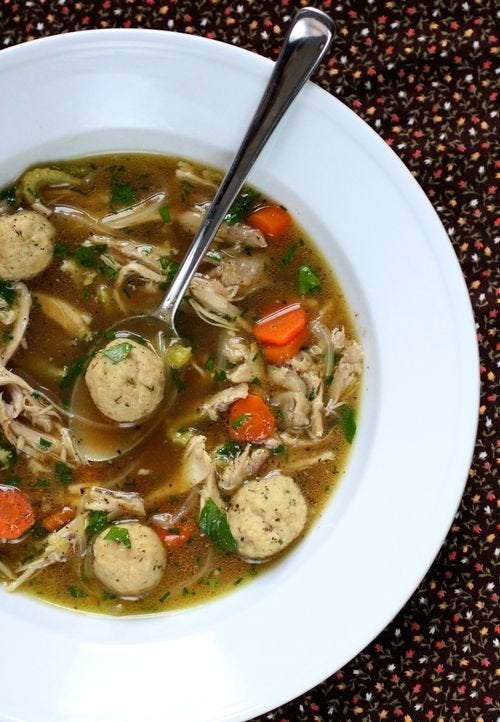 Saffron Matzo Balls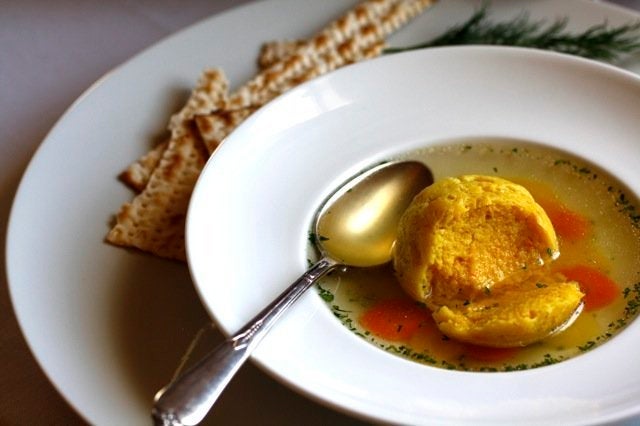 Okra Soup With Duck Fat Matzo Balls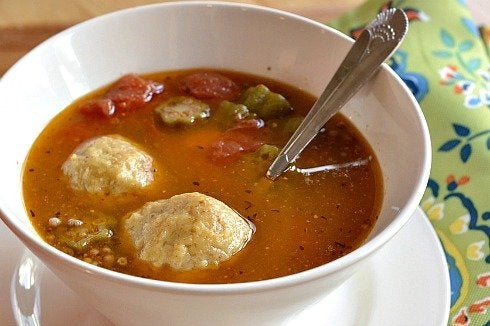 Joan Nathan's Chosen Matzo Ball Soup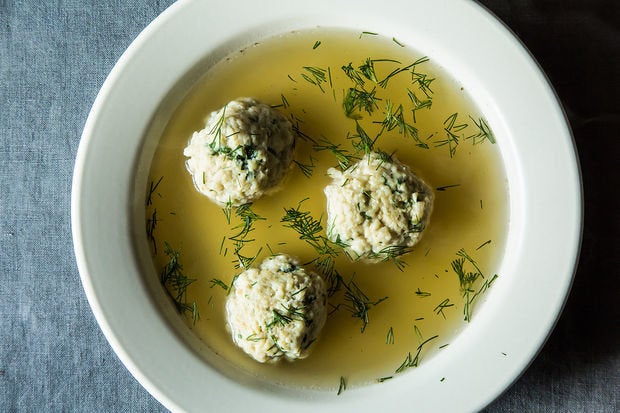 Spinach Matzo Balls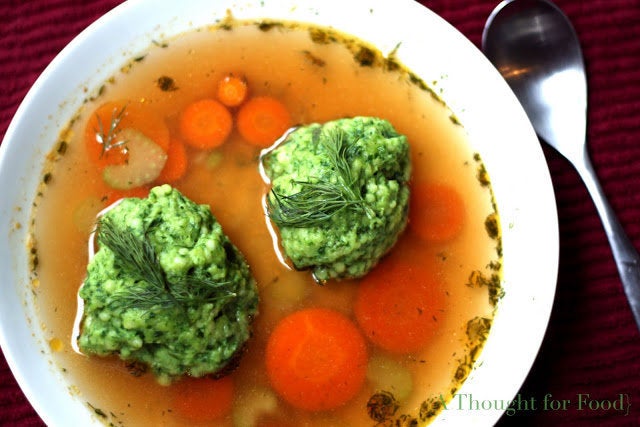 Matzo Ball Soup With Chicken Meatballs And Homemade Chicken Broth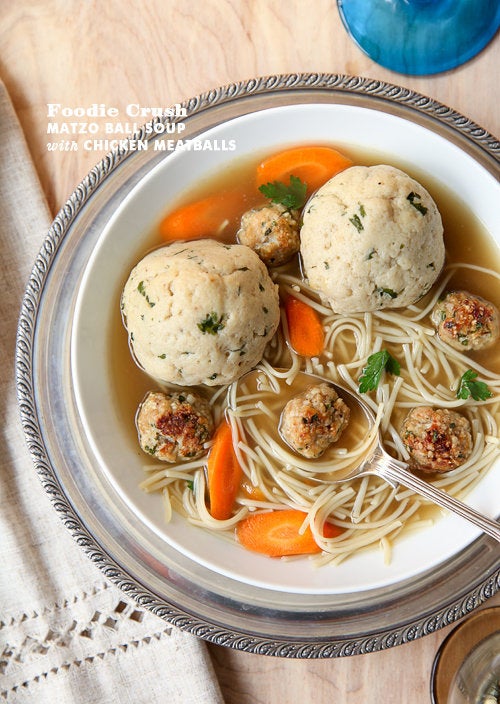 Mushroom-Jalapeño Matzo Ball Soup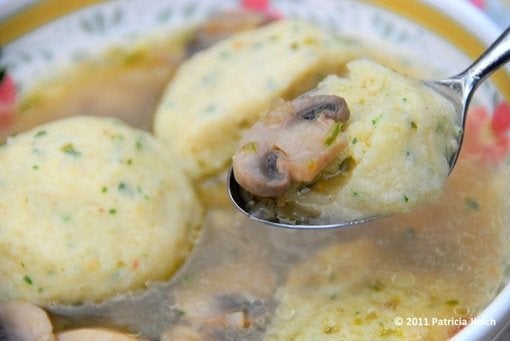 Vegan Matzo Ball Soup with Spring Vegetables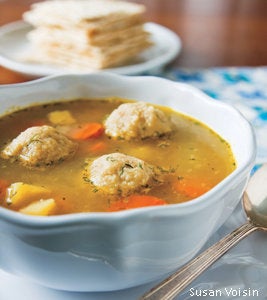 Veg Kitchen With Nava Atlas
Egg Drop Matzo Ball Soup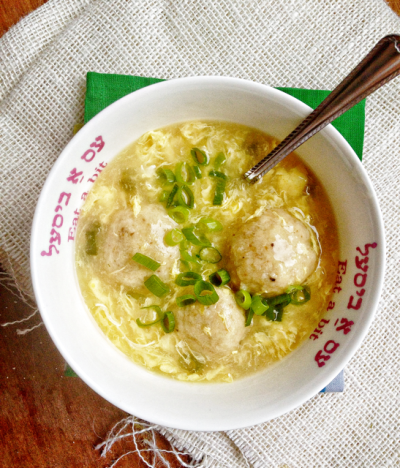 Deep Fried Matzo (Matzah) Balls With Wasabi Cream Sauce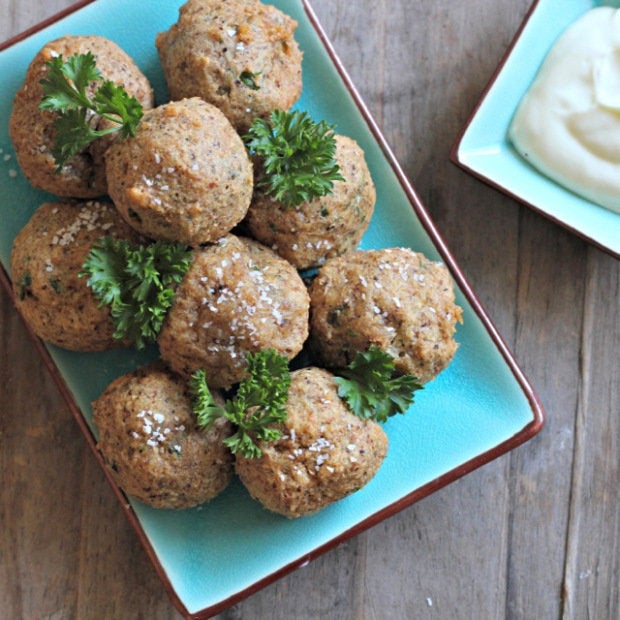 Lobel's Matzo Ball Soup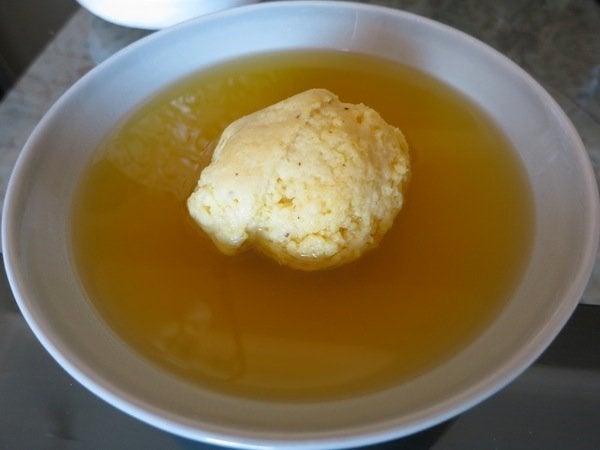 Gluten Free Matzo Balls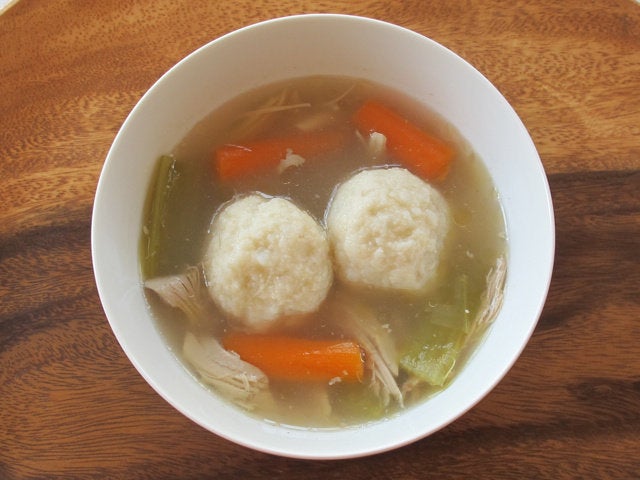 The Shiksa in the Kitchen
Light And Fluffy Matzo Balls In Chicken Soup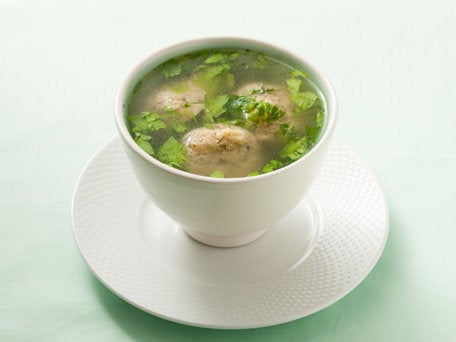 Related