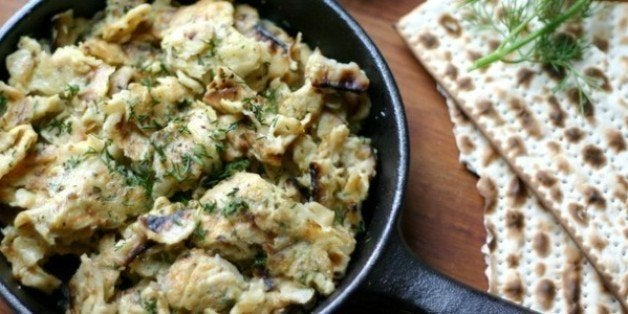 If you're a fan of matzo brei, your golden days are coming up. Passover starts on April 3, and for seven or eight days, depending on how you celebrate, matzo brei should definitely be on the menu.
Matzo (or matzah) brei consists of broken up pieces of matzo that have been soaked in water or milk, dipped in eggs and fried. Think of it like French toast, but just with matzo. It's great sweet -- covered in sugar or maple syrup -- or savory -- mixed with onions and lox, for example. The beauty of this traditional Jewish dish is that it's somewhat of a blank slate. You can dress it up however you like, and eat it for breakfast, lunch, dinner or all of the above.
Whether you're keeping kosher for Passover or just have an affinity for this dry, unleavened bread, it's a great idea to have a couple different matzo brei recipes in your repertoire. Once you try your hand at some classic variations, you can experiment and make it your very own.
Here are 14 matzo brei recipes for Passover, or for whenever you damn feel like it.
Matzo Brei With Roasted Cherries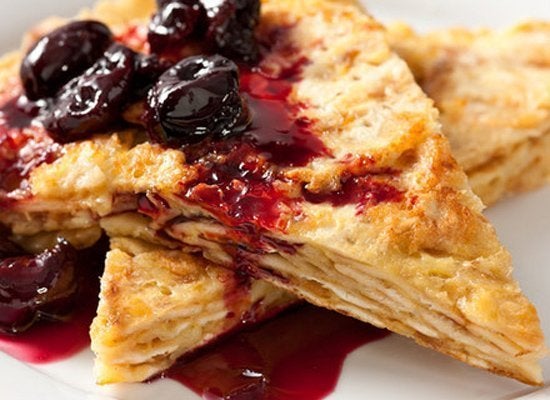 Apple Cinnamon Matzo Brei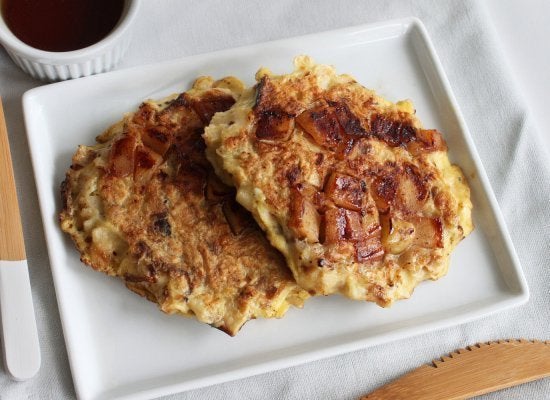 Maxine Rapoport's Famous Matzo Brei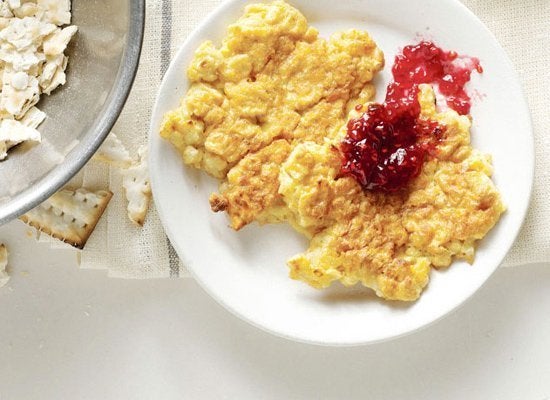 Matzo Brei With Creamed Spinach And Crispy Onions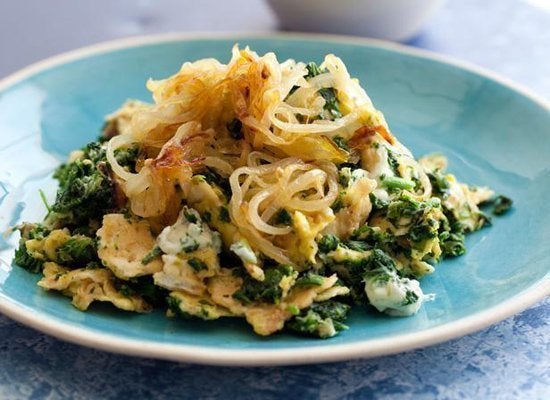 Banana And Peach Matzah Brie Bake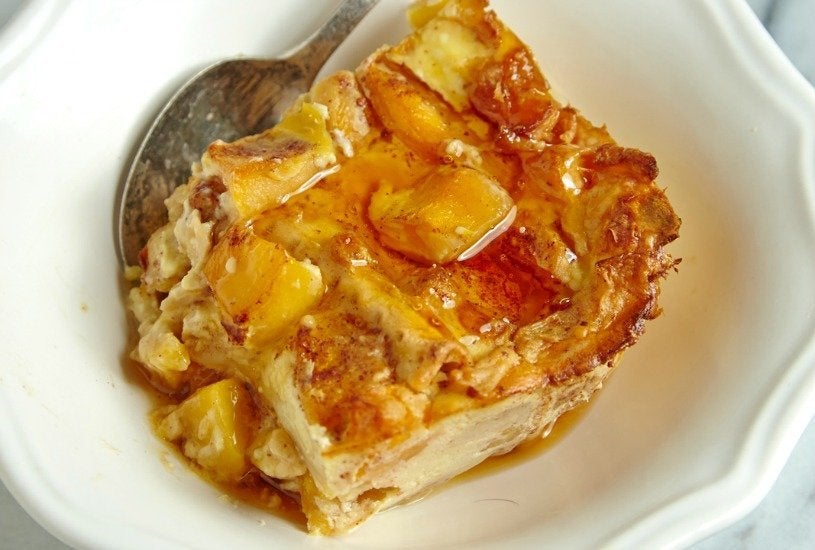 Dark Chocolate Coconut Banana Vegan Matzah Brei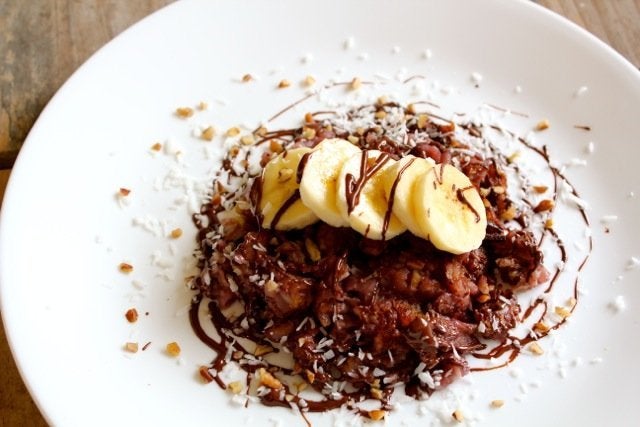 Pizza Matzo Brei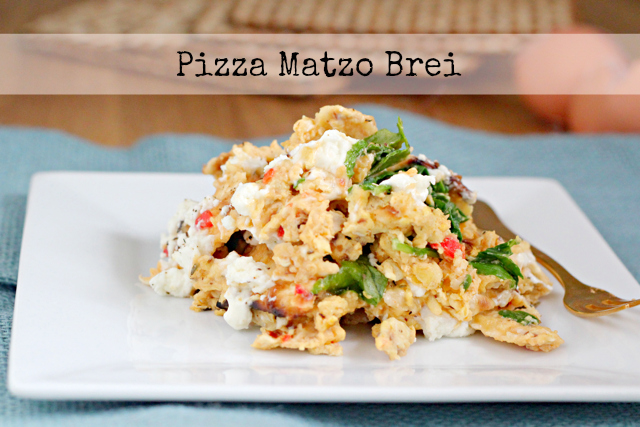 Lightened Up Matzo Brei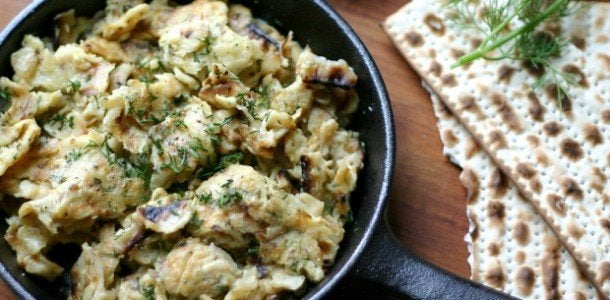 Classic Matzo Brei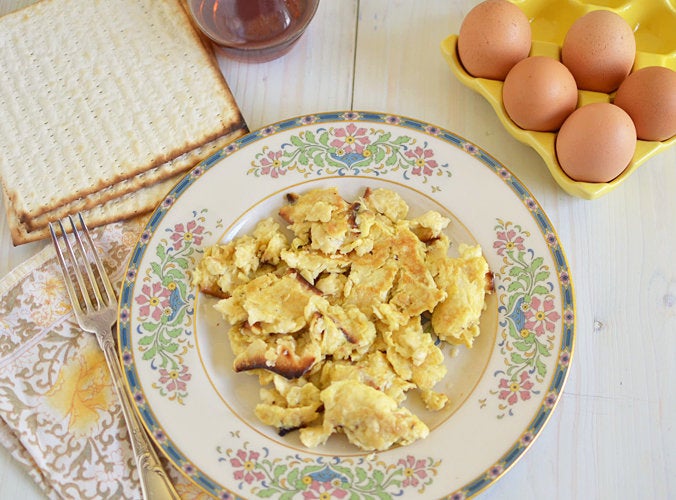 Matzo Brei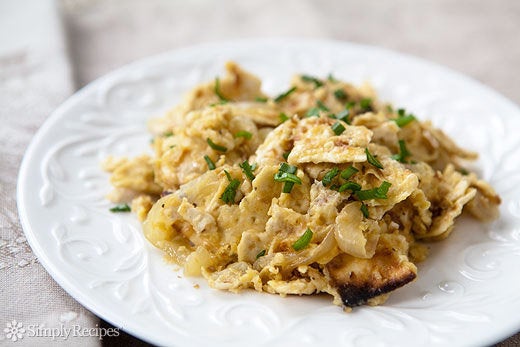 Skillet Matzo Brei With Cinnamon, Apple And Raisins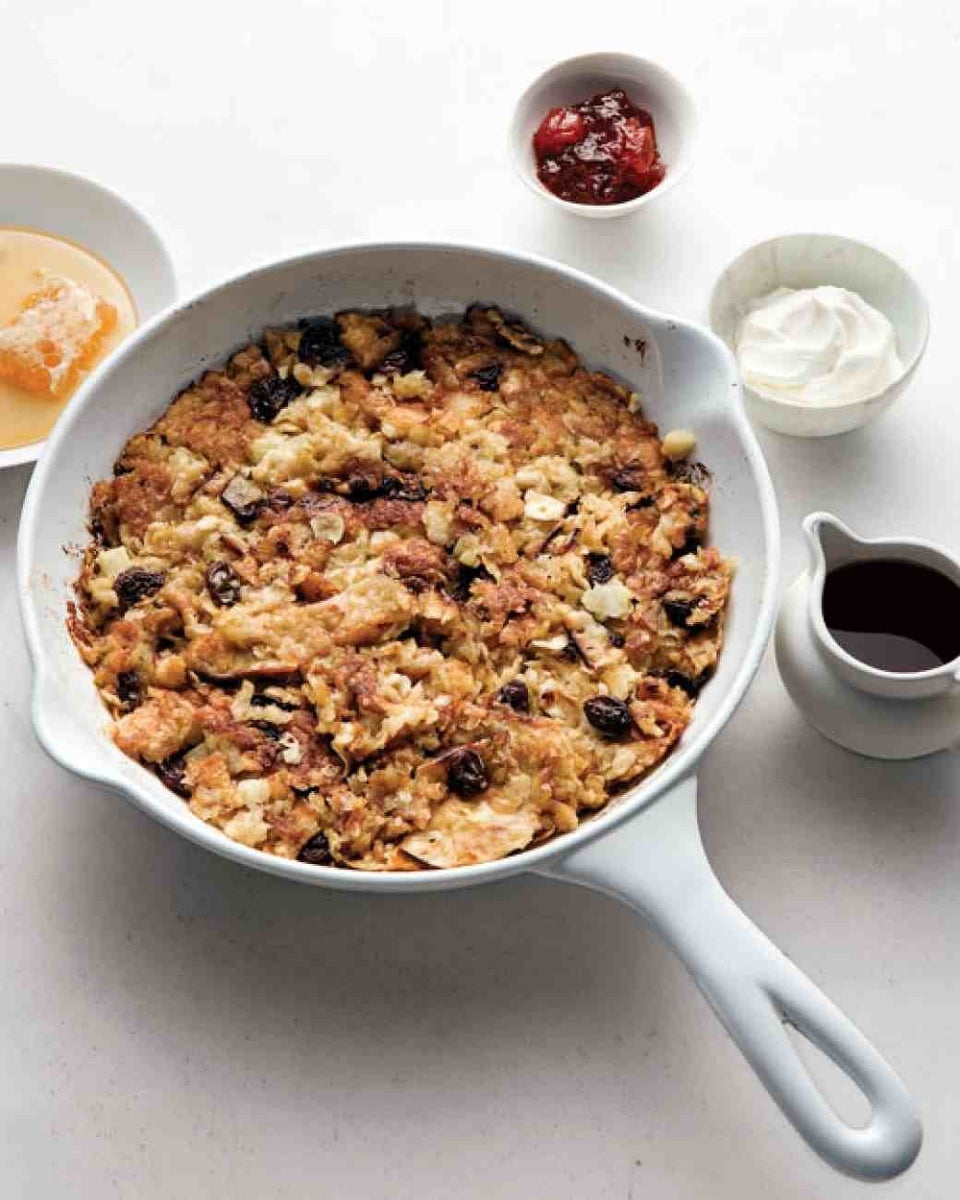 Banana-Maple Matzo Brei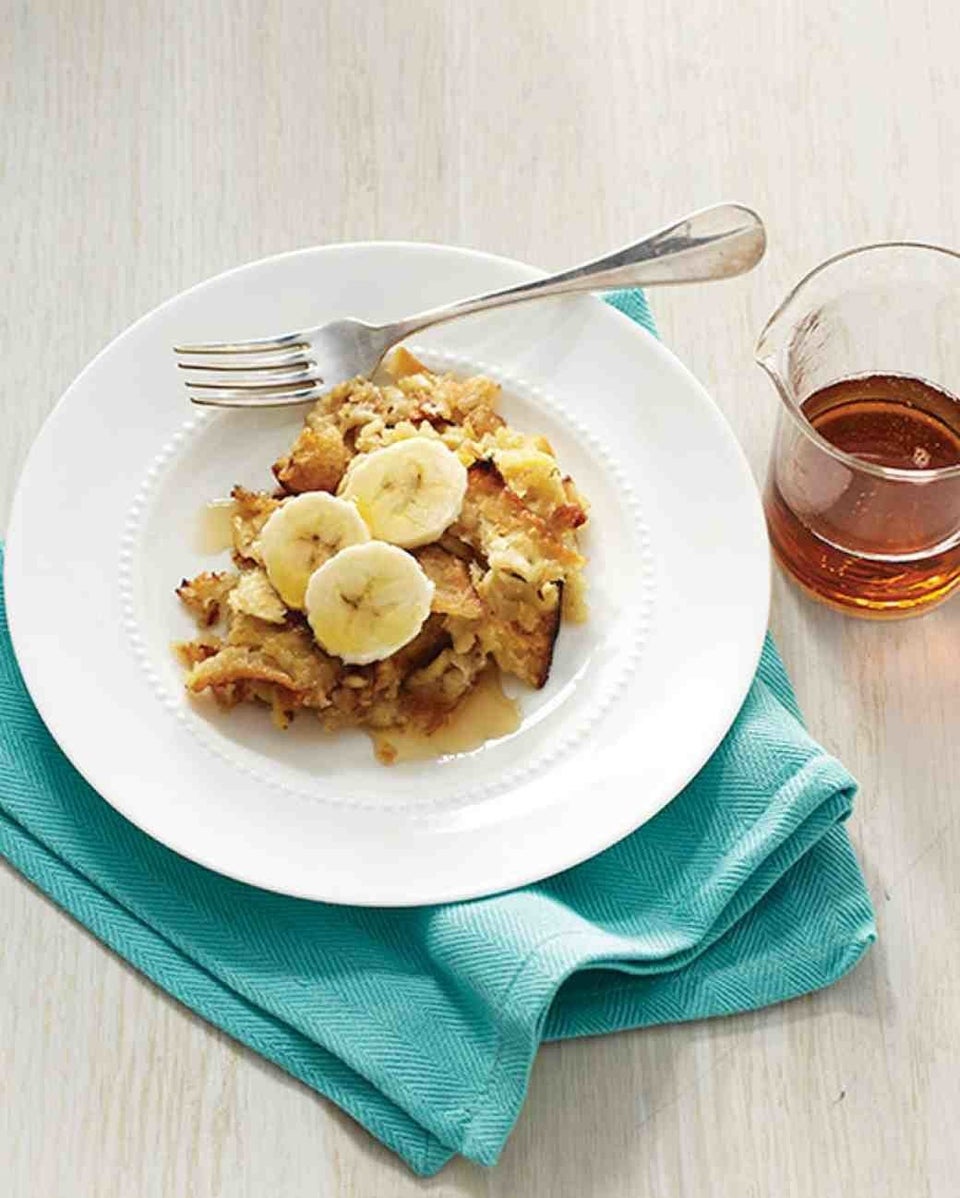 Matzo Brei With Bacon And Maple Syrup
Lemon Ricotta Matzo Brei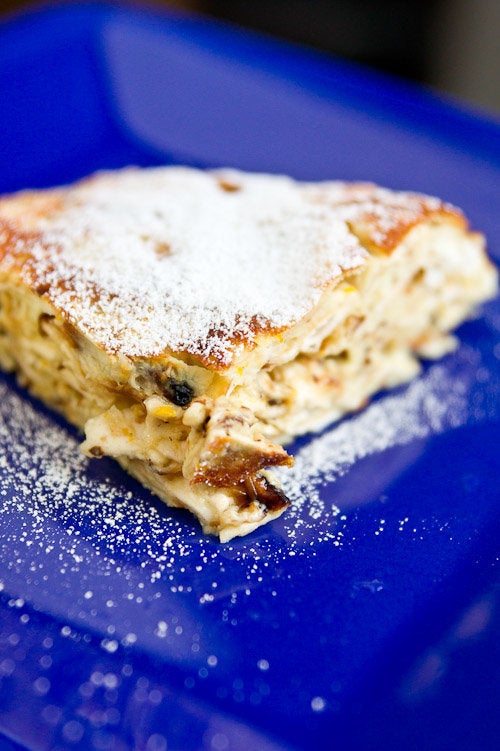 Before You Go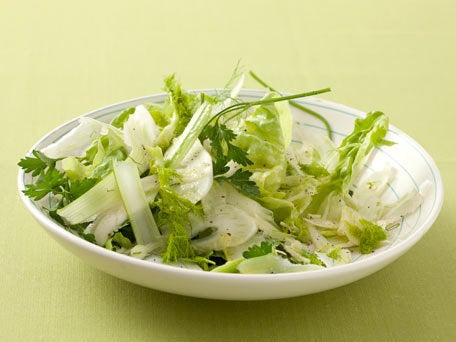 Passover Recipes