Surfing is hard enough for some people, but doing it in high heels? For pro surfer Maud Le Car, it ain't no thing.
In the video above, Le Car dons a cocktail dress, earrings and a pair of heels before she dives into the ocean with her board. The 23-year-old makes her moves look easy and totally badass at the same time.
The clip may be an ad for mosquito repellant company Para'Kito, one of Le Car's sponsors; their tagline "naturally free" closes the video.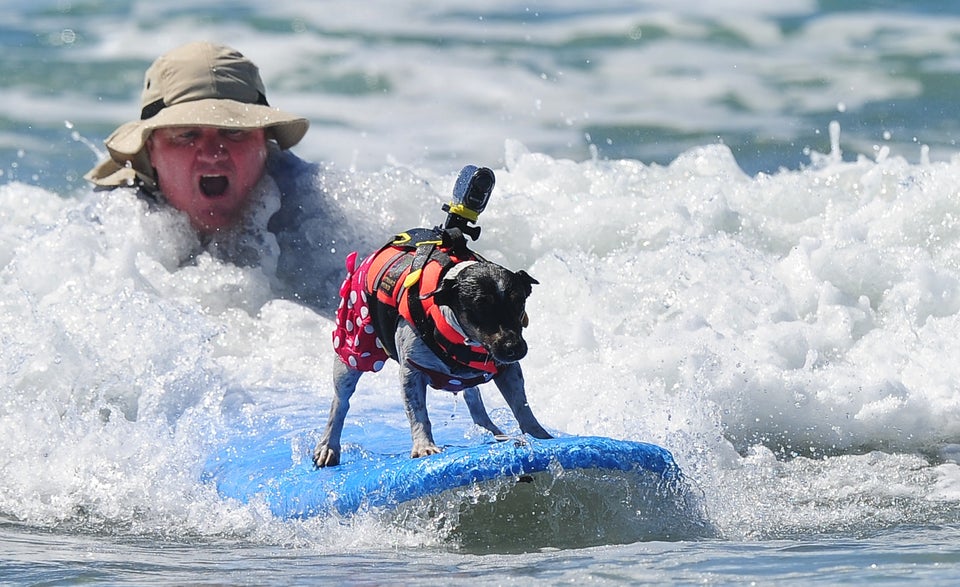 Dogs Go Surfing
Popular in the Community