To be sure, the Maui Film Festival does two things very well. It captures the love of cinema and the spirit of Aloha in equal measure. And that's not a bad combo.
Ever since its inaugural year in 1999, the festival has presented noteworthy screenings that provoke thought and capture the hearts and minds of audience members on Maui and visiting industry titans. While the main festival takes place during the summer, in recent years, its winter endeavor, dubbed FirstLight, has drawn considerably attention for its Academy Awards-type screenings. It's one of the hottest tickets of the season.
Take note: FirstLight 2017, which runs Dec. 20, 23, 26, and 27, has a roster of films that have collected more than 60 nominations and/or awards in a variety of categories: Best Director, Screenplay and Lead/Supporting Actor/Actress categories, among many others. These include Golden Globes, Spirit Awards, SAG Awards, Gotham Awards and both the Los Angeles and New York Film Critic Associations.
Founder Barry Rivers, an outgoing Brooklyn transplant who moved to Maui 40 years ago with this wife, three children in cloth diapers, and just $3,000, has fueled the festival with a fertile mix of professionalism and spunk since 1999. Now, it is among some of the industry's more embraceable fests. In 2016 FirstLight presented Moonlight, La La Land, Manchester by the Sea, Fences and Hidden Figures among films.
"For me, it's cinema activism," Rivers adds. "I love inviting people through cinema. We look for films that are enlightening; films that fill you up; films that show you different aspects of culture and the times."
Take a look at what is on the roster at this year's FirstLight: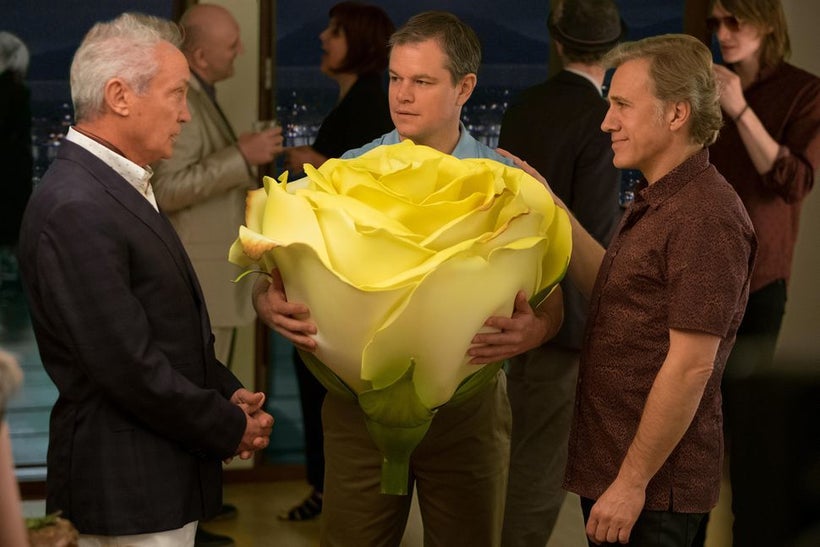 The buzz is big on Director Alexander Payne's (Sideways, The Descendants) trippy sci-fi comedy about a gaggle of intrepid humans who get miniaturized in an effort to save the planet and shrink their daily stress level to boot. Matt Damon, Kristen Wiig, Christof Waltz, Jason Sudekis and Hung Chao star—Chao, in fact, nabbed a Golden Globe nom for Best Supporting Actress in a Motion Picture Drama. The big question? Given the opportunity, how many of us would, in fact, downsize? 5 p.m. Wednesday, Dec. 20 5 p.m. (135 min Rated R).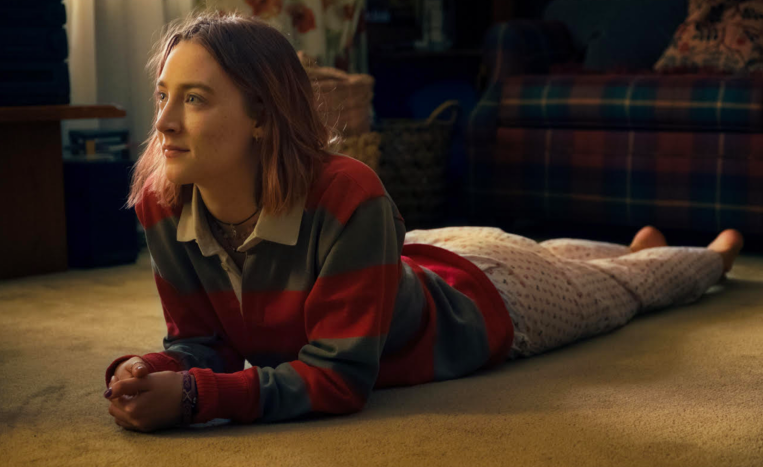 Indie actress Greta Gerwig's debut as screenwriter and director here is a creatively delicious mix of great casting and characters that go beyond mere stereotypes. In Ladybird, Saoirse Ronan (Brooklyn) morphs into a high school senior with a big agenda: Get the heck out of Sacramento. Watch for how well Gerwig offers layers of nuance into our protaganist with each exchange with friends and teachers. Laurie Metcalf shines as Ronan's kindly yet tense mother. And watch for how well Tracy Letts (Showtime's Homeland) is placed, playing Ladybird's dad. 8 p.m. Wednesday, Dec. 20. (94 min. Rated R).
Renowned dissident Chinese artist Al Weiwei is brilliant. (Check out his work here.) In this screen outing, he directs a fascinating story about the most challenging problem of the 20th Century—refugees in search of peace and a place to call home. It is a visceral work of cinema and a testament to the unassailable human spirit. Critics rave that it also poses questions that will define this century: Will our global society emerge from fear, isolation, and self-interest and choose a path of openness, freedom, and respect for humanity? 2 p.m. Saturday, Dec. 23. (118 min. Rated PG-13).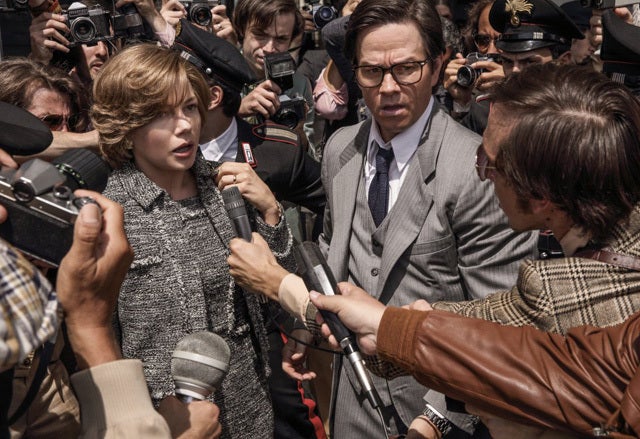 All The Money In The World
It has three Golden Globe nominations to its credit (Ridley Scott, Best Director; Michelle Williams, Best Actress and Christopher Plummer Best Supporting Actor). And rightly so. The potent dramatic thriller, explores the kidnapping of 16-year-old John Paul Getty III and the desperate attempt by his devoted mother to convince his billionaire grandfather to pay the ransom. It's the ultimate exploration of love over money. Something curiously timely in the current political era. 5 p.m. Saturday, Dec. 23 (120 min. Rated R).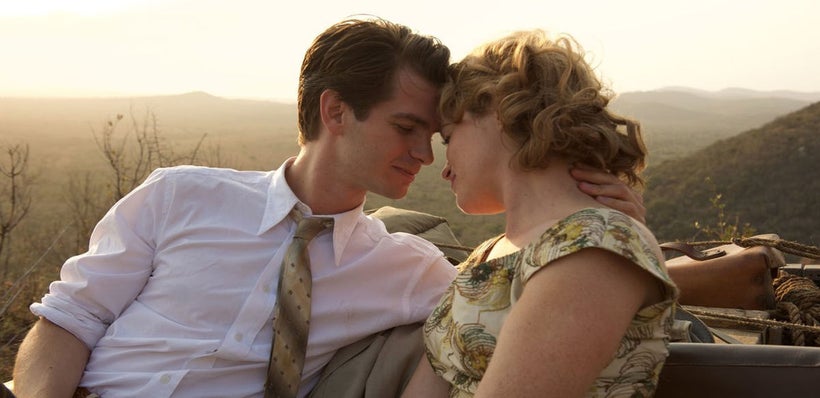 Phenom actor Andy Serkis (Lord of the Rings, Planet of the Apes) makes his directorial debut with inspiring true love story of Robin and Diana Cavendish, an adventurous couple who triumph over adversity in a heartwarming celebration of human possibility. Starring Academy Award nominee Andrew Garfield and Golden Globe winner Claire Foy (The Crown). Riveting. 8 p.m. Saturday, Dec. 23 (118 min. Rated PG-13).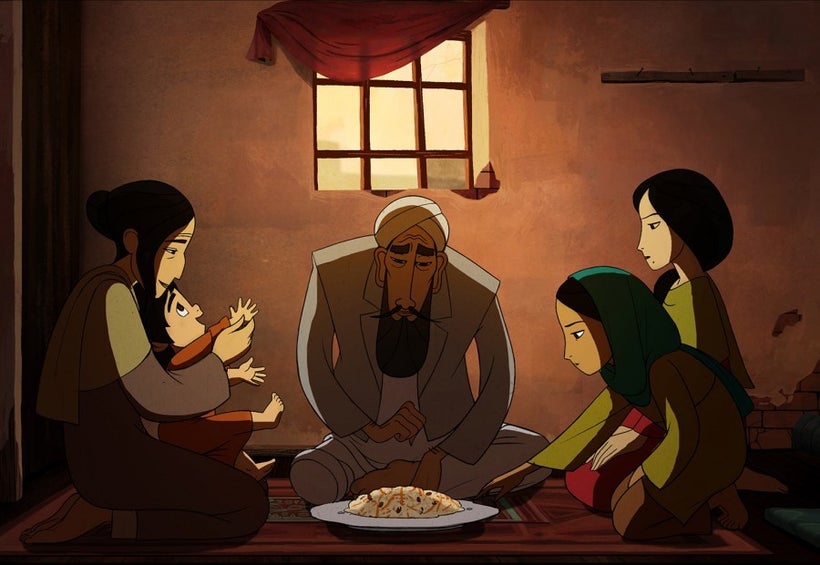 Recently nominated for a Golden Globe for Best Animated Feature, this riveting and intense real world story, directed by Nora Twomey, keeps audiences from marveling at its gorgeously animated and visually captivating story of female empowerment—as exemplified in the courage of one young girl, living in Afghanistan under the Taliban in the lead-up to the 2001 U.S. invasion. She leaves home for an epic journey to find her father. 2 p.m. Tuesday, Dec. 26 (94 min. PG-13).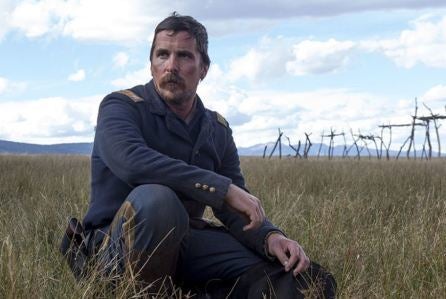 Oscar-winner Christian Bale stars alongside the luminous Rosamund Pike and Spirit Award-winner Ben Foster, Timothée Chalamet and Wes Studi in this robust Western redemption tale story. Expect some of the most breathtaking photographed American West you may ever see on film. The story chronicles a Native American chief and his family travelling from Arizona to their ancestral home in Montana. Scott Cooper directs the outing, which feels like a deep "search for signs of hope arising from the ashes of mistrust and mistreatment." 5 p.m. Tuesday, Dec. 26 (127 min. Rated R).
Expect the unexpected—creatively and cinematically—here. The Golden Globes-nominated picture (Margot Robbie, Allison Janney, Best Picture) tracks the big '90s scandal of real-life ice skater Tonya Harding and her team's efforts to derail Nancy Kerrigan, her biggest competitor in the quest to grab the Olympic Gold in Figure Skating at Norway's 1994 Winter Olympics. Think Good Fellas on the ice skating rink. 8 p.m. Tuesday, Dec. 26 (119 min. Rated R).
Willem Dafoe was nominated for a Golden Globe for Best Supporting Actor here. But the big headturner may be seven-year-old Brooklynn Prince. To say the film shines is an understatement. Valerie Cotto also stars in this candy-colored cinematic tale from director Sean Baker set in the iconic world of Florida's kitschy visual landscape. This is an empathetic, and downright bittersweet and heartbreaking slice of 'extended family' life that promises to be remembered long after viewing. 5 p.m. Wednesday, Dec. 27 (114 min. Rated R).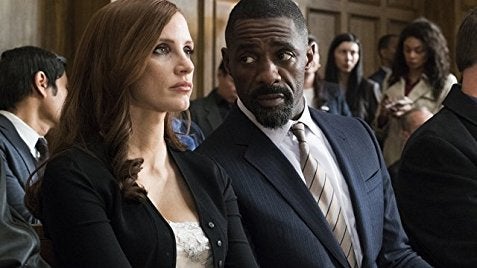 To be sure Aaron Sorkin knows how to weave a tale. Here, the director/screenwriter, unveils the story of Molly Bloom. Based on a true story, it chronicles a striking, young and very daring entrepreneur who ran the world's most exclusive high-stakes poker game for a decade before being arrested in the middle of the night by 17 FBI agents wielding automatic weapons. Imagine that wake-up call. Bloom's players included a revelry of Hollywood royalty, sports stars, business titans and, a shock to even her, the Russian mob. Her only ally? Her criminal defense lawyer Charlie Jaffey, who learned there was much more to Molly than the tabloids. Jessica Chasten is at the helm and has received a Golden Globe nomination. Sorkin also received a nominations for Best Screenplay in a Motion Picture. 8 p.m. Wednesday Dec. 27 (140 min. Rated R).
All screenings are in the Castle Theater at the Maui Arts and Cultural Center in Kahului, Maui, and are Free to voting members of the Academy of Motion Pictures Arts & Sciences, British Film and Television Arts, and associated guilds.
Learn more about First Light, ticket availability and Maui Film Festival, in general, here.
REAL LIFE. REAL NEWS. REAL VOICES.
Help us tell more of the stories that matter from voices that too often remain unheard.
This post was published on the now-closed HuffPost Contributor platform. Contributors control their own work and posted freely to our site. If you need to flag this entry as abusive,
send us an email
.