You know what they say: the early bird gets the worm. And whoever wakes up early enough to see this sunrise is one very lucky bird.
The Hawaiian Island of Maui is comprised of two shield volcanoes, the larger of which is called Haleakala, meaning "House of the Sun." An apt name, considering this is the view from the summit at dawn:
Not too shabby, eh? Legend says that the summit, which is 10,023 feet above sea level, is where the Hawaiian demigod Maui lassoed the sun and slowed its journey across the sky in order to extend the daylight hours. Haleakala has always been a place of significance in Hawaiian history and culture, bringing people to its sacred summit for centuries.
Be sure to prepare for cold temperatures and thin, dry air due to the high altitude. Despite the early wake-up call, once you break through the clouds, you'll forget you're not a morning person altogether. See for yourself: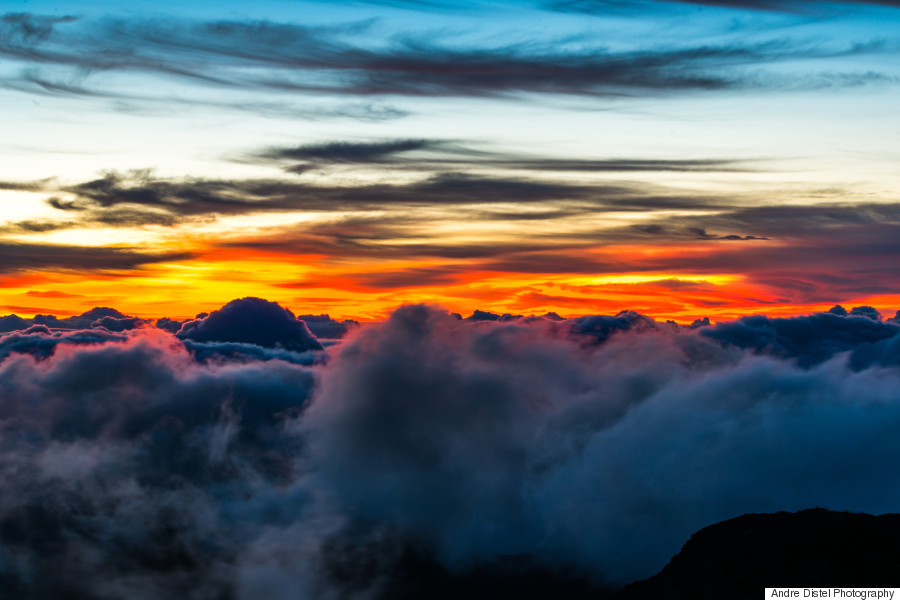 Oh, and pro tip: the sunsets aren't bad either: