A total of 850 people remain missing following the devastating wildfires in Maui, the Hawaiian county's mayor said Monday, with this latest count coming ahead of President Joe Biden's visit to the island.
In addition to those missing, 114 people have been confirmed dead. Of those individuals, just 27 have been identified and 11 families have been notified, said Maui County Mayor Richard Bissen in a video address.
"The number of identified will rise and the number of missing may decrease, but there will be daily fluctuations in the numbers as family members are added and removed from the lists," he said.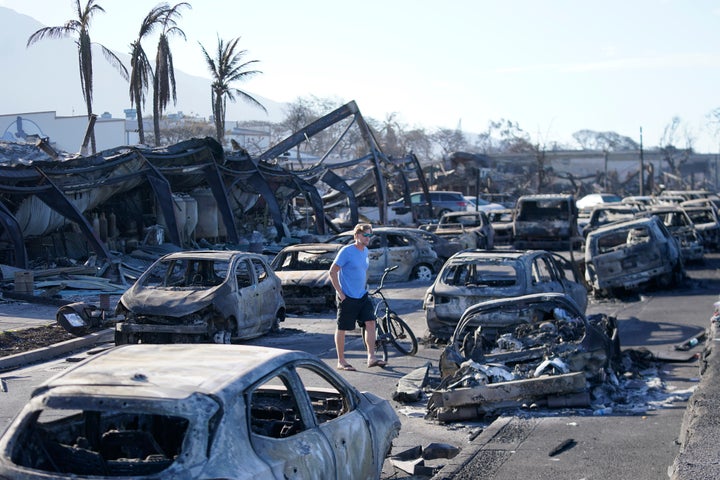 Bissen said he's "both saddened and relieved about these numbers" as the missing persons list initially contained more than 2,000 names.
Local authorities have been using DNA testing to help identify the human remains. Families of the missing are encouraged to submit DNA swabs through a family assistance center set up in the town of Kaʻanapali, north of Lahaina.
"The more family members that we can get, the better comparisons we can do and the faster we can do them," Julie French with the Rapid DNA company ANDE, whose technology is being used to help identify victims, said in a video shared by Maui's government on social media.
The president and first lady Jill Biden on Monday will visit the town of Lahaina and meet with its survivors and first responders after the town of roughly 13,000 people was largely razed by the flames.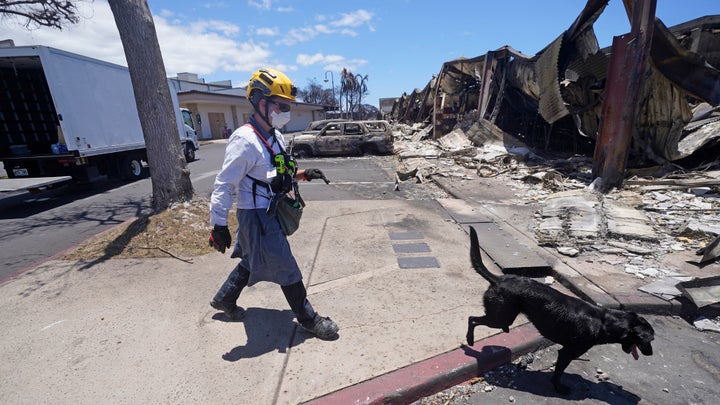 Joe Biden, in a statement Sunday, vowed to "do everything in my power to help Maui recover and rebuild from this tragedy" while dually respecting the sacred lands, cultures and traditions of the area.
"We will be here as long as it takes for Maui," he said ahead of his visit.
Sen. Brian Schatz (D-Hawaii), who will join Biden on Monday, has stressed the importance of the president seeing the destruction firsthand to fully understand its devastation.
"As bad as this looks, it's actually worse," Schatz told The Associated Press on Sunday. "What you can't see is the damage to utility infrastructure. What you can't see is the thousands of kids who are trying to figure out how to go to school this fall. What you can't see is the first responders who went into the flames without regard for their own safety and had their own homes burned down."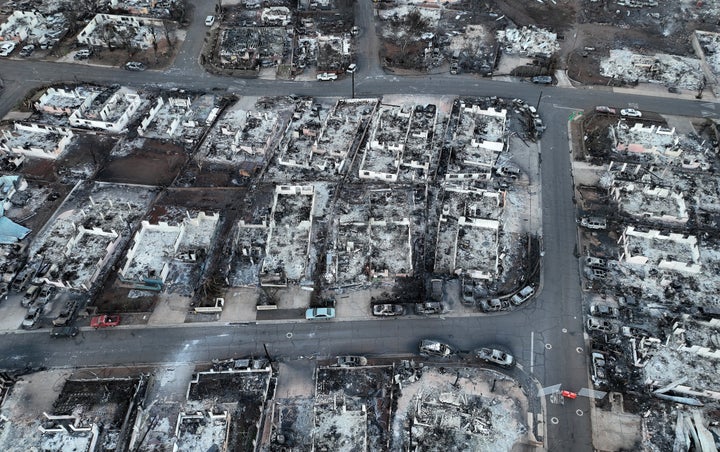 Schatz, in a separate interview with Hawaii News Now, said he believes the experience will affect Biden in ways that have affected "a lot of us across the state."
"In that, it's just the most heartbreaking thing you've ever seen," he said. "We've had floods and hurricanes and even some wildfires, and certainly some volcanic eruptions, and all of those is its own kind of tragedy, but this is in its own category in terms of the death toll and also in terms of the property damage."
More than 1,000 federal responders have arrived on the island to assist the state with its recovery. More than $7 million in federal aid has also been approved by FEMA for more than 2,200 households, the agency said Saturday.
This figure includes more than $2.3 million in initial rental assistance. The Red Cross has said that it intends to move everyone taking refuge in shelters to hotel rooms by this week.
Support HuffPost
The Stakes Have Never Been Higher
Popular in the Community