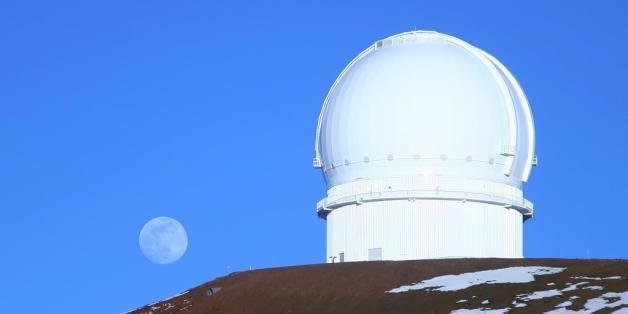 The first telescope built atop Mauna Kea was tiny by today's standards, an 88-inch instrument that astronomers hoped would reveal new details about the universe, and draw the world's best researchers to a mountain relatively unknown in the scientific community.
More than half a century after site testing began, that University of Hawaii telescope is still used — along with a dozen others that have transformed Mauna Kea into one of the most famous sites for astronomical observation on Earth.
Countries from around the world pour millions of dollars each year into supporting research there, taking advantage of the location's unique combination of high altitude, dark skies and stable atmosphere.
Yet even as crews get ready to begin work on the $1.4 billion Thirty Meter Telescope — still on hold Monday as state officials and the telescope builder try to work a compromise with Native Hawaiian protestors who have brought construction to a halt — other observatories on the mountain struggle to maintain funding and remain fully operational.
REAL LIFE. REAL NEWS. REAL VOICES.
Help us tell more of the stories that matter from voices that too often remain unheard.
Read more on www.civilbeat.com