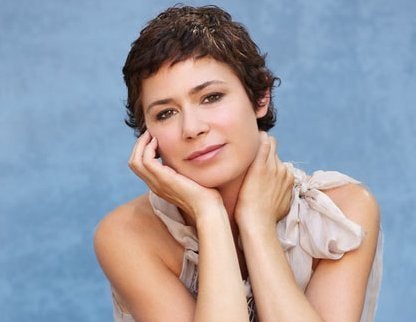 Maura Tierney covers this weekend's Parade magazine and in the interview talks about life since being diagnosed with breast cancer last year.
Here are a few excerpts from the interview, read more here.
On finding a lump in her breast:
"I was so, so scared of going to the doctor. I felt something, and my boyfriend at the time made me go. He said, 'You've got to take care of this,' because I was afraid. That's one thing I will say: Don't be afraid to go to the damn doctor. Just go!"
On her diagnosis:
"I was so lucky. I had insurance, I found a great team of doctors at UCLA, and I could afford not to work while I was getting treated. From the beginning my doctor told me, 'You're going to be okay,' and I chose to believe him. So there was always that in my head."
On her treatment:
"I've been misquoted a lot, and there's this tendency for people to put on to you how they think you should be or what they think you should feel. The truth is, I had my surgery, and I have two more months on this one drug. I haven't figured out where I want to focus my energies to help others, and I don't know what kind of wisdom to drop on anybody yet--except for, you know, they can help people now. I feel an immense sense of gratitude, but sometimes I think there should be room for more gratitude [in me], because I can still be bitchy in the morning..."
Popular in the Community