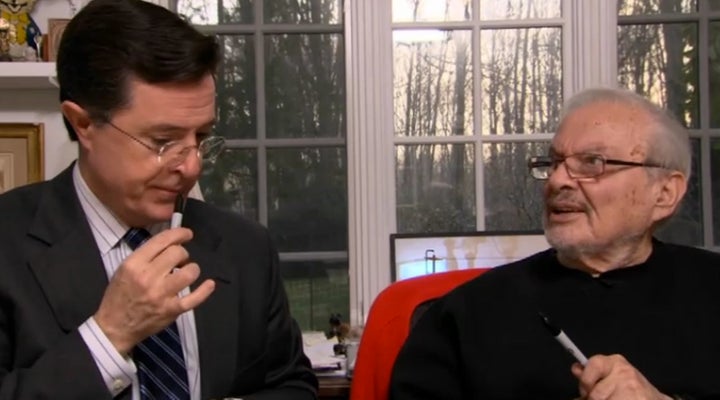 In the two-part interview, the "Where the Wild Things Are" author, who passed away on Tuesday at the age of 83, shared his thoughts on the state of children's literature ("abysmal"), book signings ("dreadful"), and even said he didn't write to make children happy or improve their lives.
"I don't write for children," he says. "I write, and somebody says, 'That's for children.'"
Colbert also introduced Sendak to the pleasures of huffing permanent markers and convinced the author to teach him how to illustrate.
In the interview, Sendak played up his ornery side, making him an ideal foil for Colbert's faux-populist act. But the resulting video is an endearing portrait of a man whose work touched the lives of so many.
WATCH: Grim Colberty Tales with Maurice Sendak Pt. 1
WATCH: Grim Colberty Tales with Maurice Sendak Pt. 2
Related
Popular in the Community