Ba Papa Amadou has played a leading role in the Extractive Industries Transparency Initiative (EITI) in Mauritania for over eight years. Mauritania is a largely desert country in north-western Africa that is rich in iron, copper, and gold, produces some oil, and is home to one of the richest fishing grounds in the world. It also has a reputation for being very corrupt, and the aim of EITI is to increase transparency in these lucrative sectors - so this is a man with an interesting job.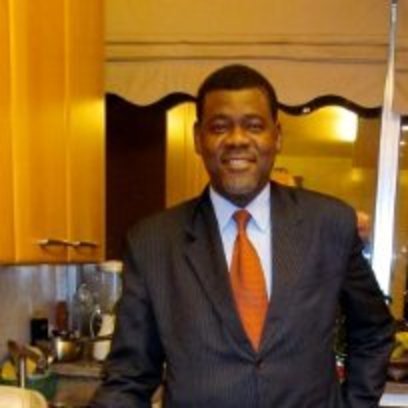 In July 2015, I spoke with Ba Papa Amadou about the experiences and lessons learnt by EITI after a decade of operations in Mauritania, the challenges of getting something called a 'multi-stakeholder committee' with 30 representatives to work in practice, and his take on the nascent global Fisheries Transparency Initiative (FiTI) recently launched by the Mauritanian president.
You have been working with EITI in Mauritania for nearly a decade to try and make the mining sector, and more recently oil too, more transparent. What have your experiences been?
Overall, it's been a good experience, there's been a very positive evolution over time. We've compiled nine reports in ten years. Our first report in 2005 only covered [the largely state-owned mining monopoly company] SNIM and iron mining. Between 2006 (when Mauritania started producing oil) and 2013 we added more companies. In the beginning, it was just a question of how much the companies paid to the state, and how much the state received from the companies. EITI got only aggregated headline figures per sector. We protested and said that is not transparency, we want to know what each company is paying, and we pushed that through. Now we have disaggregated numbers, cover the conditions within the contracts, and are looking at the whole value chain.
What concrete benefits has EITI produced?
EITI examines and reconciles the figures from both sides, extractive companies and the state, and checks whether they match up. We often find errors when we look through official data. We then list our concerns, and develop detailed recommendations on how each state body could improve its accounting and data management. Most of our recommendations have been adapted, and that has positively impacted the functioning of all ministries involved. There are clear guidelines for reporting in place now. Another example. By law, all oil sector revenues including taxes have to be put into an offshore fund that has to be externally audited by a reputable international company. In 2006-2007, PriceWaterhouseCoopers wrote only one report out of three in total that they should have produced. They were being blocked. We put pressure on the government, and the Prime Minister ordered the Minister of Finance to move forwards. In the end, PriceWaterhouseCoopers produced all three reports. EITI really does increase transparency.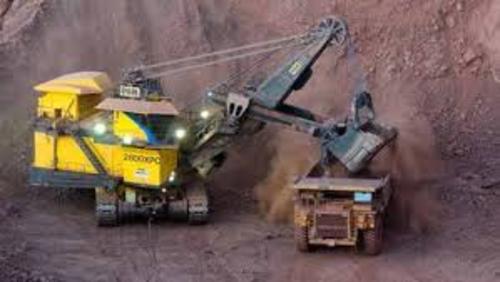 What is the institutional setup of EITI in Mauritania?
There's a 30-person multi-stakeholder committee consisting of 14 representatives from civil society, 8 representatives from four different governmental bodies, and 8 representatives from extractive companies. The committee as a whole is headed by the Prime Minister's chief advisor. The 14 civil society people between them represent three different multi-member civil society networks, the lawyers' association, and the accountants' association. Two mayors and two journalists are also counted as civil society representatives.
That sounds unwieldy. In practice, how much do these representatives contribute? How engaged are they really?
It differs. The representatives of some government bodies always attend our meetings, others are often absent. A possible solution might be to designate standby representatives, so when the primary counterpart is busy elsewhere, a second person can stand in for him. With the CSO representatives, there are also big differences, both in terms of quality and in terms of attendance. Some, like the representatives from the Publish What You Pay coalition, always attend. Others, notably the journalists, are almost always absent. Only when there's an international workshop coming up, with the possibility of travelling abroad, everyone is at the meeting! (laughs) In future, we should think about reducing the number of members on the national EITI committee. We should aim to get interested and high quality people who attend all the time on board. Essentially, we should shift from a political committee to a technical committee.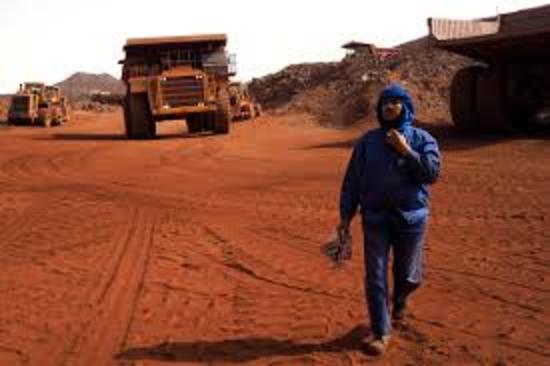 How do you see the current moves towards setting up a global Fisheries Transparency Initiative (FiTI)?
I first proposed integrating the fisheries sector with EITI in Mauritania years ago. We started thinking about this around 2008. We saw that Gabon and the Democratic Republic of Congo had integrated forestry within EITI, Togo had integrated mineral water, it seemed to work well. So why not try and integrate fishing into EITI? Today, it is not clear if FiTI will be integrated within EITI. For now, these two initiatives are very separate. We all agree that fisheries should be better governed. The questions are around to anchor this institutionally, roles and responsibilities, and staffing.
What are the main fault lines?
There are differences in opinion and vision between the EITI Secretariat and Peter Eigen [the transparency veteran who is the driving force behind FiTI], between the World Bank and Peter Eigen, and between the Ministry of Fisheries and the EITI committee here in Mauritania. The Ministry of Economy and Development signed a memorandum of understanding with Peter Eigen without notifying the EITI office here of it. There is even a lack of coordination between them and the Ministry of Fisheries. The president [of Mauritania] went ahead of himself when he made the announcement to establish FiTI. He didn't make sure in advance that all actors agreed on this setup.
What is your experience of working with the Ministry of Fisheries?
There was a workshop on the possible integration of the fisheries sector into EITI in October 2012, and it concluded that fisheries should be integrated. We agreed that the Ministry of Fisheries would produce two studies: one study on the legal and institutional framework, and a second study focusing on economic questions: Should we integrate artisanal fishing? Value chains? Octopuses as well as fish? Until today, no study has been done by the ministry. They drew back, then a new minister came in. We at EITI have been in touch with him but nothing concrete has come out of it so far.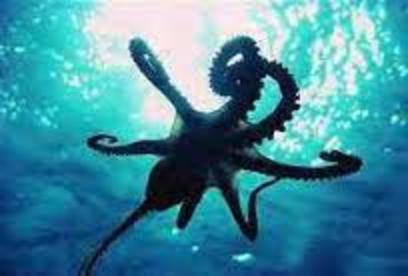 How transparent are fisheries in Mauritania today?
It's an opaque sector. There are many things we still need to know about: fishing licenses, quantities of fish exported, impact of fishing on the national economy, utilization and real economy impact of revenues from fishing,... The European Union does publish how much it pays, but it does not explain how the agreement was negotiated or how the money it pays will be used.
Do you think the government is serious about making fisheries transparent?
I think there is genuine political will to do this. What's missing now is the expertise, and the details.
Overall, are you optimistic about the future of transparency in Mauritania?
This is beginning to work. Investors - good investors - need a transparent environment to work in.
[Note: None of the information or claims made by Ba Papa Amadou in this interview were fact checked by the interviewer. Readers keen to learn more about how EITI works on a global level - including some very incisive criticisms - and the challenges of transferring the model to fisheries transparency should read this excellent blog by the Coalition for Fair Fisheries Agreements (CFFA). My recent article on foreign aid to resource rich countries for Devex reports on the difficulties and dilemmas of donors trying to promote good governance in such contexts.]
Calling all HuffPost superfans!
Sign up for membership to become a founding member and help shape HuffPost's next chapter