Maverick Couch, a gay 16-year-old high school student in southwest Ohio, is suing his school district after the principal prohibited him from wearing a T-shirt declaring "Jesus Is Not a Homophobe."
Couch has been arguing with Waynesville High School since last April, when principal Randy Gebhardt first told Couch to turn his shirt inside out. Couch was observing Gay Lesbian & Straight Education Network's National Day of Silence, an annual event across the country when students spend a day in silence to call attention to bullying and harassment of lesbians, gays, bisexuals and transgender teens in schools.
The shirt was "sexual in nature and therefore indecent and inappropriate in a school setting," claimed a lawyer for the school district in a Feb. 24 letter to a lawyer for Couch.
Lambda Legal, a national organization advocating for lesbians, gay men, bisexuals and transgender people, filed suit on Tuesday against Gebhardt and Waynesville school district on Couch's behalf. Lambda also filed a motion asking for temporary restraining order so that Couch could wear the shirt on an upcoming National Day of Silence.
No representatives from the school returned multiple requests for comment.
At a time of heightened focus on bullying in the classroom and an increasing number of bullying-related lawsuits, gay rights advocacy groups and education experts say that this time the school is acting like a bully.

"Schools should be places of learning and development and that includes a student's right to express who they are and what they believe in," stated Eliza Byard, the executive director of the Gay Lesbian & Straight Education Network, in a press release released on Tuesday: "It seems however, the school district is engaging in the very kind of bullying that creates unsafe school climates."
On April 20, 2011, Couch was first summoned to Gebhardt's office in the middle of fifth period. At his school, which lacks any organization devoted to the gay community, he is one of few openly gay students. So, he alone was marking the day, wearing the T-shirt and a "No Hate" message written on his cheek in marker. He carried a white board so he could write messages (in lieu of talking) to communicate with teachers and classmates.
All day long, Couch was pleased and surprised by how supportive his classmates and teachers were, he said. "Some people I don't even talk to on a daily basis came up to me and said, 'It's really cool you're wearing that shirt,'" Couch told The Huffington Post. "I did get a couple of negative comments like, 'You're a faggot,' but that happens. The support is what mattered."
But when he got to Gebhardt's office, Couch felt that support drip away. Gebhardt said he would have to remove the shirt because it "had to do with religion" and "religion and state have to be separate," Couch recalled. Gebhardt later told Couch's mother Tonya that the T-shirt was "disrupting the educational process," according to the lawsuit.
But negative reaction to his shirt came from only a couple of students and did not disrupt his classes, Couch maintains. The school has remained silent about the issue in press coverage.
If no evidence of a significant disruption emerges, the law is very clear, said Christopher R. Clark, a senior staff attorney at Lambda. Clark frequently advises students about freedom of expression; the matter is settled 95 percent of the time after a letter is sent to the school, he said.
"This isn't a gray area where we're trying to develop new law; it's really relying on law that has been settled for decades," Clark said.
Pointing to cases in which the Supreme Court has ruled favor of students' freedom of expression, "Students have the right to express themselves," Clark said. "The law doesn't consider it a substantial disruption if other people don't like the message."
It is sometimes difficult to know what will cause a disturbance, said Ken Baker, associate executive director of the Ohio Association of Secondary School Administrators (a group that Gebhardt is not part of). "If there's a history of similar disruptions, then making the student remove the shirt is being a good administrator by looking ahead," Baker said. "But the school has got to prove this because there are certain rights kids have."
By ordering Couch to remove the shirt, his school is implicitly saying that bullying is allowed, claimed Daniel Losen of the University of California Los Angeles Civil Rights Project. "I think the message to the students is indirectly, that homophobia is okay."
In Losen's view, there is nothing remotely sexual about the shirt: "Homophobia is not sexual; it's hate," he said. "And if you can't speak up against something that's wrong, then you're suggesting to the students that maybe it's not wrong."
For Couch, an eye-opening moment came last summer, while he was researching his rights online and came across a gay hotline -- only to discover that it was a suicide hotline.
"It's just really sad that we need to have a suicide hotline centered around the gay community because there's so much hate out there," Couch said. "So I'm trying to show people that you can stand up and make a difference."
UPDATE: In a status conference with Judge Barrett of the U.S. District Court of the Southern District of Ohio, the Wayne Local School District has agreed to permit Maverick Couch to wear his T-shirt bearing the slogan "Jesus Is Not a Homophobe" on one day only, GLSEN's National Day of Silence, while the case proceeds.
"We're glad that Maverick is able to wear his shirt on April 20th," Christopher Clark, Senior Staff Attorney for Lambda Legal, said in an email statement. "However, a student's First Amendment rights are not restricted to one day of the year -- we will continue to fight until Maverick is allowed to express who he is on any day he chooses."

See a slideshow of other controversial school incidents.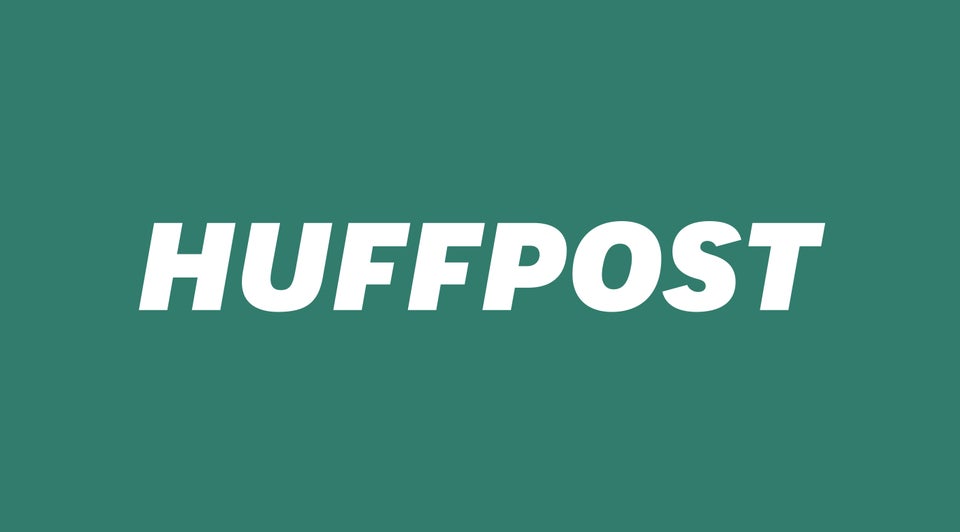 Unusual School Suspensions And Cases