Street corners throughout West LA were awash with colorful signs and concerned citizens this past Saturday as dozens gathered to spread the word: their beloved Max has gone missing. Maximillian Amador, an 18 year-old artist, was last seen leaving his West LA apartment in the pre-dawn hours of May 11th. He has not been seen or heard from since. Amador's friends and family are baffled by what they call an extremely uncharacteristic move for the young man. One friend commented, "I'm his good friend, and I'm clueless. He's the kind of kid who relied on his friends more than anything."
In the subsequent weeks, friends and loved ones have organized online and on the streets to get the word out. Led by Max's mother Julie Nani, regular search parties have combed the streets, handing out flyers and raising awareness in the hopes that someone, perhaps even Max himself, will come forward. A facebook page has been established to spread the word virally, and is updated regularly with news and encouragement from loved ones. A poem added Sunday reads:

(M)any love you, many care.
(A)nd we won't stop searching here and there.
(X)-tra special you are to us, and yes you're worth all the fuss!
Police were unable to comment on the ongoing investigation, but Samantha Page of Venice Patch spoke with the LAPD's Pacific Division about how such missing persons cases are usually handled. According to Senior Lead Officer Peggy Thusing:
If you have a photograph of him, we usually post it on our beach substation, and our officers will carry it around with them...It's really hard, as an adult. If they were on medication or were mentally ill, they would be missing endangered, then we could detain him. We won't be able to detain him, but we would be able to hold onto him long enough to call the people who reported him missing.
Encouraged by the event's turnout and the outpouring of support from friends and loved ones, the boy's mother remains upbeat. Taking a short break from distributing flyers to passing cars, Nani remarked "I honestly believe he's ok."
Anyone with any information about Max's whereabouts should call the LAPD's Missing Persons Unit at (213) 485-5381.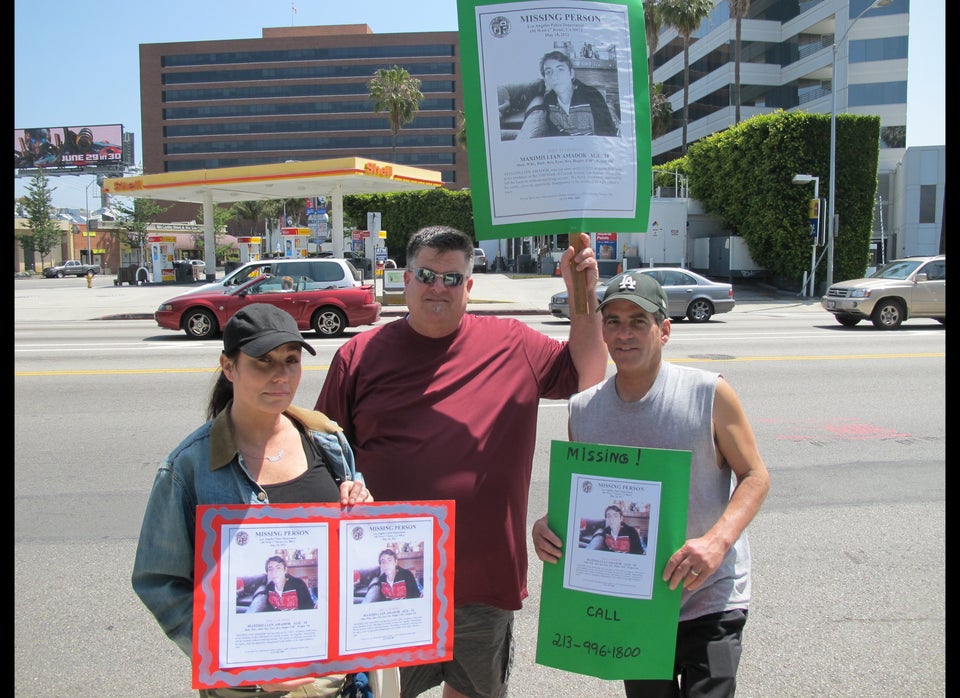 Related
Popular in the Community