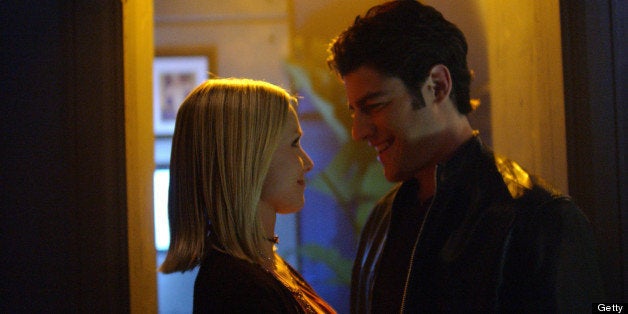 Greenfield, who currently stars as TV's most lovable d-bag Schmidt on Fox's "New Girl," did a Google Hangout interview with Gold Derby and a fan asked, "I need more Deputy Leo in my life. Will you return for the 'Veronica Mars' movie?" (Below at the 13:21 minute mark.)
"You know it!" Greenfield replied. "I will be there -- so will Deputy Leo. I'm really excited about it. You know, it's one of those few occasions -- I think I'm going down for a day -- where you're working on something where everybody's just so excited to be there, everybody is gonna be going full force on this project. It's gonna be like a fun reunion. You really wanna go in there and do some really solid work because, you know, obviously, people put up their own money to see this. I think everybody who's playing a part in this thing has a responsibility, which is fun and exciting."
Greenfield joins a slew of returning "Veronica Mars" stars: Ryan Hansen (Dick Casablancas), Krysten Ritter (Gia Goodman), Jason Dohring (Logan Echolls), Chris Lowell (Stosh "Piz" Piznarski), Percy Daggs III (Wallace Fennel), Francis Capra (Eli "Weevil" Navarro), Christine Lakin (Susan Knight), Daran Norris (Cliff McCormack), Amanda Noret (Madison Sinclair), Tina Majorino (Cindy "Mac" Mackenzie), Brandon Hillock (Deputy Sacks), Jonathan Chesner (Corny), Kevin Sheridan (Sean Friedrich) and Enrico Colantoni (Keith Mars) will all be back for the "Veronica Mars" movie.
Who are you most excited to see in the "Veronica Mars" movie? Who else do you hope to see return? Sound off in the comments!
PHOTO GALLERY
Famous 'Veronica Mars' Guest Stars
BEFORE YOU GO