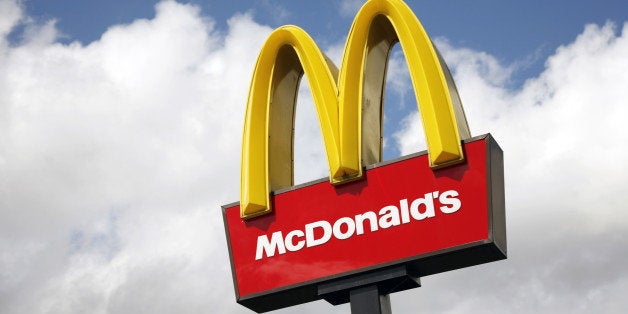 Hamburglar won't be the only or even the primary pitchman for McDonald's new Sirloin Third Pound burgers. In an exclusive interview with BurgerBusiness.com, McDonald's VP-Marketing Joel Yashinsky laid out all the elements of the campaign and explained the thinking behind them.
Why use a children's character to promote an adult, premium product like Sirloin Third Pound burgers?
Well, the Hamburglar is forever young. He resonates with many people of all ages. So we thought we'd have a little bit of fun. We want to show our brand as a modern, progressive burger company and there's no better time than with the launch of a 100% sirloin burger to bring out the Hamburglar and engage in a fun way with customers.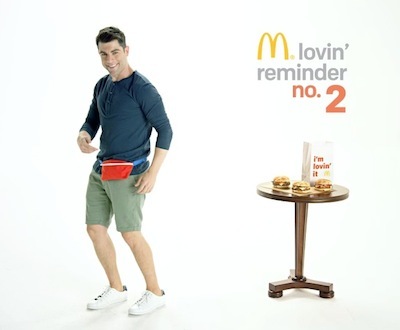 Predictably, some sites immediately mocked the Hamburglar character and approach. Did you consider that the campaign might not be understood as fun?
No, we didn't. We knew that for the advocates for our brand, the customers who love our brand and those who remember characters like the Hamburglar, it would be fun and engaging. That's what we're excited about. While there are detractors out there, we're really engaging with the fans. We're seeing them excited about this approach and about the new progressive thinking with the character and they're having fun with it. We want our customers to have fun with our brand.
We've opened ourselves up a little bit and we think that's absolutely right. It ties in to our "Lovin' It" and "Lovin'" campaigns and presents this great new product that we think customers are going to love when they try it.
Will Hamburglar be central to all of the marketing support?
We're excited with the integrated approach we've developed. Hamburglar will be featured when it comes to digital and social engagement and public relations. We have TV advertising that will begin on Tuesday that will feature Max Greenfield (above) of New Girl. In one day we shot 25 different pieces of TV creative that will run throughout the campaign and really engage customers in a different way but also tie to the brand.
We're really excited about the work that all our marketing agencies have done for us. The Hamburglar creative concept and the social-media teaser video were developed by Golin. Leo Burnett handled the TV creative that begins airing next week and DDB integrated that into digital. We also have work done by our multicultural agencies: work from IW Group for our Asian consumers, from Burrell Communications for African-American consumers and Alma DDB for Hispanic consumers.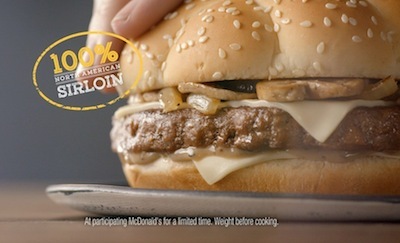 That's a lot of work for a limited-time menu product. Will the sirloin line be available at least through the summer?
It definitely will be around for a number of weeks. We don't think [the campaign] is more than our standard approach. The key to this is the sirloin. Customers have told us that sirloin is critically important in terms of taste and quality they're looking for. We believe that focusing on the sirloin product this summer is a perfect opportunity to show some of the changes [at McDonald's] you've heard about. The sirloin burgers won't be here permanently but we'll certainly watch how customers react.
The Create Your Taste customization platform is obviously a potential part of McDonald's menu. When you're creating new products, is CYT an influence on choice of ingredients or products?
Well, what we're focused on is what the customer wants. We know the customer wants customization and variety, so it all ties together, really. And as you've been hearing over the past few months, our focus is really on delivering what customers are asking for. The quality of the sirloin is key. All the sirloin beef is sourced from North America.
You've tried to be more transparent about the food you serve. Will you promote the North American sourcing for the sirloin?
That will all come across. That's what really led to our doing 25 different TV commercials that will feature Max. They talk about different attributes and the flavors, about it being sirloin and North American sourced. That's what the overall campaign is designed to get across to the customer. From everything we've seen, we think it will connect with customers.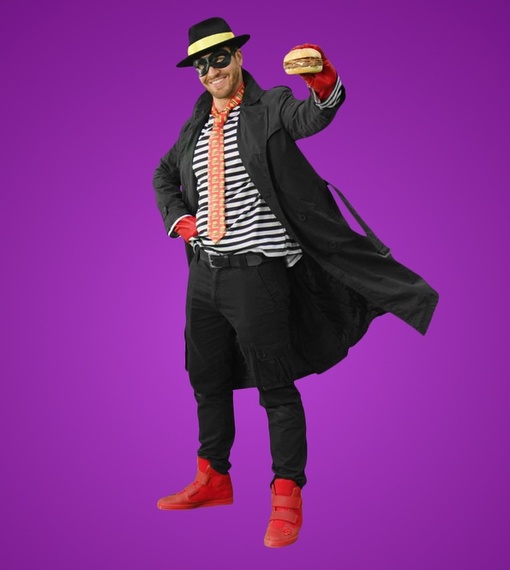 REAL LIFE. REAL NEWS. REAL VOICES.
Help us tell more of the stories that matter from voices that too often remain unheard.