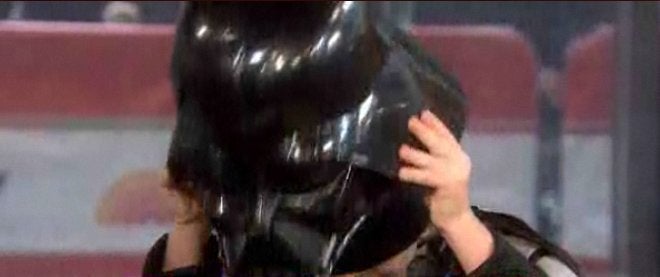 It's the Super Bowl commercial everyone is talking about: that Volkswagen ad where a pint-sized Darth Vader attempts to use the Force--and only finds success with a new VW car. But who played Vader? On Monday's "Today" show, he unmasked himself, and was revealed to be...an adorable six-year-old named Max Page. (Who, as many commenters point out, looks a lot like Mark Hamill.)
PHOTO: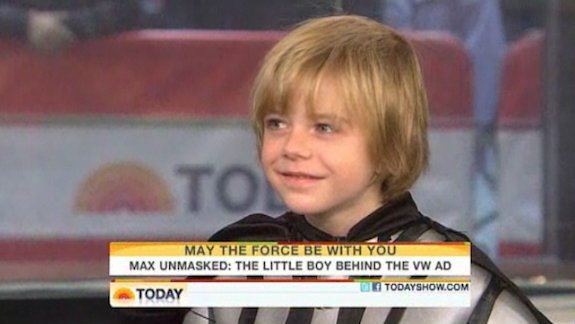 Matt Lauer and Meredith Vieira were suitably impressed, and even got Page to use his powers to lower part of the "Today" set. Page's mother said that he was diagnosed with a congenital heart defect when he was just a few months old, and now uses a pacemaker. Page also said that he's never even seen any "Star Wars" movies.
Below, watch Page's interview.
WATCH:
Related
Popular in the Community