A group of LGBT rights advocates and concerned Minnesota locals spent their Memorial Day rallying in support of a 21-year-old gay Duluth man who was rushed to the emergency room after allegedly being assaulted at a graduation party on Saturday.
According to The Pioneer Press, Max Pelofske says he was punched and kicked by a group of young men after being struck in the head by a flying beer car and thrown to the ground while attending a party in New Independence Township, Minn. The party was being thrown in honor of Pelofske's friend's sister, who will graduate from a nearby high school in a few days.
About 100 people gathered in support of Pelofske, who has since been released from the hospital, at the rally on Memorial Day afternoon. Though the incident has not been formally classified as a hate crime, two alleged male assailants, ages 18 and 19, have since been taken into custody. Pending charges against the 19-year-old are fourth-degree assault, which is a bias crime, and possession of marijuana, while information on pending charges against the 18-year-old was not available, according to The Advocate.
Pelofske's mother told the Northland New Center that her son remains "really shaken up" by the incident. "Absolutely, yes, he thinks it was a hate crime, they did this because he was gay," she said. "He's going to be okay physically, but mentally...not really good right now."
Added Jesse Campbell, a gay rights advocate from Duluth: "We want to give people a positive place to channel their energies. We also want to give people an opportunity to grieve that this could happen and to show support for Max and his family."
Still, accounts of the incident vary. One student told the Duluth News Tribune that it was actually Pelofske who instigated the fight, after two other guests confronted him for allegedly stealing alcohol from the largely underage group.
"I know for a fact that no one would touch him just because he was gay," Cody Mercier is quoted as saying. "This all happened because he was stealing alcohol."
Take a look at other alleged anti-gay bullying cases below: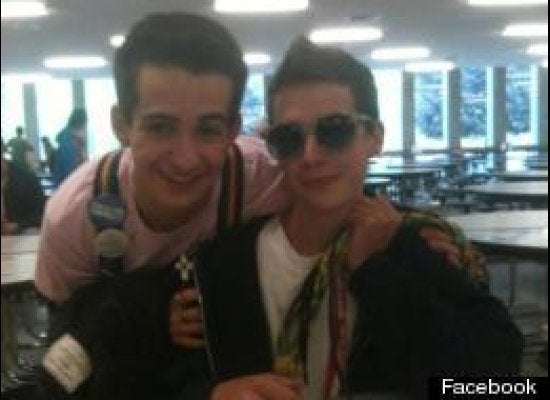 LGBT Bullying Reports & Videos