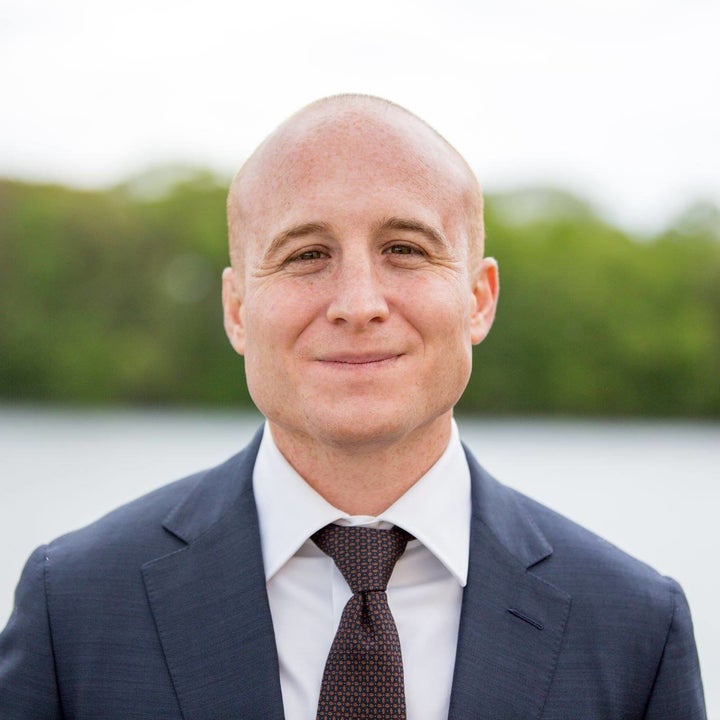 Former Vice President Joe Biden on Friday endorsed Max Rose, the Democratic nominee in New York's 11th Congressional District, a swing seat that includes Staten Island and part of South Brooklyn.
"Staten Islanders and South Brooklynites deserve a representative who works as hard as them and that is Max Rose," Biden said. "I am supporting Max Rose because he understands that the stability and growth of our middle class is one of the most important challenges we face as a country today, and with leaders like him in Congress, we can improve the lives of middle-class families in New York and around the country."
Biden highlighted Rose's Army service in Afghanistan as evidence of his commitment to public service. Rose took leave from his campaign in August to participate in training duty with the New York National Guard, Biden noted.
"That is the kind of dedication to country and integrity that we need right now in Washington D.C.," Biden said.
Rose, a 31-year-old moderate who previously ran a nonprofit health care provider, welcomed Biden's endorsement.
"Once elected, I hope to serve my fellow Americans as honorably as he did as we seek to end our commuting nightmare, help those suffering from the drug epidemic and ensure no child ever has to worry about being gunned down in school ever again," Rose said.
Biden's endorsement fits a pattern of embracing Democrats solidly within the party's mainstream, including centrists like Delaware Sen. Tom Carper. He has also backed New York Gov. Andrew Cuomo and Michigan gubernatorial candidate Gretchen Whitmer.
New York's 11th has been trending Republican but a Democrat won in a similar Staten Island-centered district as recently as 2008. In 2016, Trump defeated Hillary Clinton in the district by about 10 percentage points.
With a veteran on the ballot who has proven to be a prodigious fundraiser, Democrats hope to flip the seat once again this year. As of the end of June, Rose had raised $1.9 million ― slightly more than what Donovan had brought in.
The Democratic Congressional Campaign Committee added Rose to its high-priority list of "Red to Blue" candidates.
And Rose has had help from Massachusetts Rep. Seth Moulton's joint fundraising committee, the Serve America Victory Fund, which supports veterans and former public servants, as well as VoteVets, another Democratic group that backs veterans.
Unlike some vulnerable Republicans defending their seats this year, Donovan has inoculated himself from some common and effective Democratic critiques. GOP leadership permitted him to vote against repeal of the Affordable Care Act and the 2018 tax cut legislation, which disproportionately hurt New York by drastically reducing a state and local tax deduction.
Rose has instead attacked Donovan for receiving $10,000 in campaign cash from top executives at Purdue Pharma, the Oxycontin maker whose aggressive sales practices have been blamed for worsening the opioid crisis. Opioid addiction has taken an especially ravaging toll on Staten Island, though overdose deaths dropped significantly from 2016 to 2017.
Rose, by contrast, has sought to distinguish himself by declining all corporate PAC donations.
He is also carefully cultivating the image of a Democrat not beholden to party leaders, who remain unpopular in Republican-leaning Staten Island. In a recent advertisement, Rose even distanced himself from New York City Mayor Bill de Blasio.
"Mayor de Blasio acts like Staten Island doesn't even exist, and we need to get rid of all the leadership in D.C. ― Republican and Democrat," Rose says. "That won't do much for me with the establishment. But look around: the traffic, the drugs. What's the establishment doing for you?"
Before You Go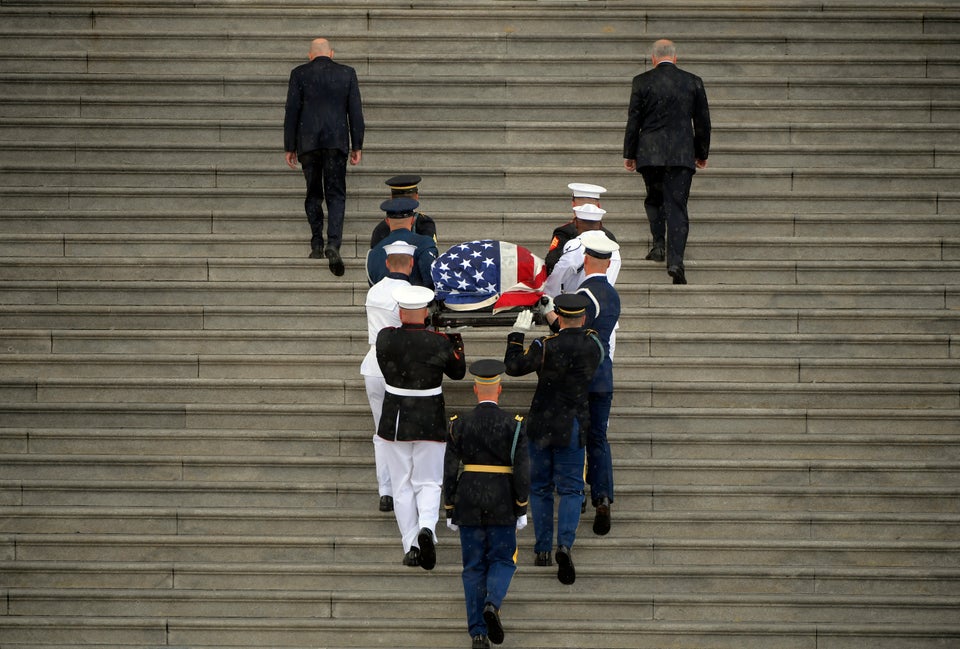 Sen. John McCain's Funeral On Capitol Hill
Popular in the Community