Max Steinberg, a Los Angeles native who upped and moved to Israel alone to volunteer with the Israeli Defense Forces died in combat on Sunday. But according to an editor at Slate, it wasn't Hamas who killed this 24-year-old. Rather, a funded group trip led to his demise.
Back in 2012, Max, along with his brother and sister, went on an all-expenses paid Birthright trip to Israel, a program established in 1999 to strengthen young Jews' connection to their culture and history.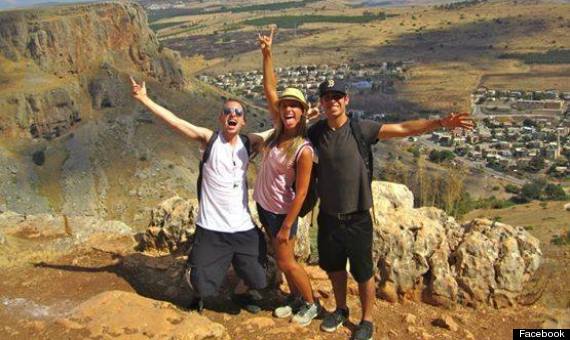 Max, Paige and Jake Steinberg.
It's a mission that's clearly stated on its website. And I know it to be true. I went on a Birthright trip in 2010.
But Benedikt, who never met Max and hasn't personally experienced Birthright, has a different take. She thinks the program brainwashed a vulnerable college student into enlisting in the Army.
"What makes an American kid with shaky Hebrew and no ties to the state of Israel suddenly decide he is ready to make this sacrifice? Maybe Max was especially lost, or especially susceptible, or maybe he was just looking to do some good and became convinced by his Birthright experience that putting on an IDF uniform and grabbing a gun was the way to do it... It turns out that it's not that hard to persuade young people to see the world a certain way and that Birthright is very good at doing it."
But Birthright doesn't actually have much of a track record with the IDF.
A Birthright spokesperson told Benedikt that the organization doesn't even record the number of alumni who join. Interested in the figures, Haviv Rettig Gur over at the Times of Israel did his own research.
Based on public records, the total number of American Jewish Birthright alumni who join the IDF as new citizens annually amounts to about a few dozen, Gur noted. Likely fewer than 200 participants get involved with Mahal, the group Max joined, which doesn't require soldiers to become citizens.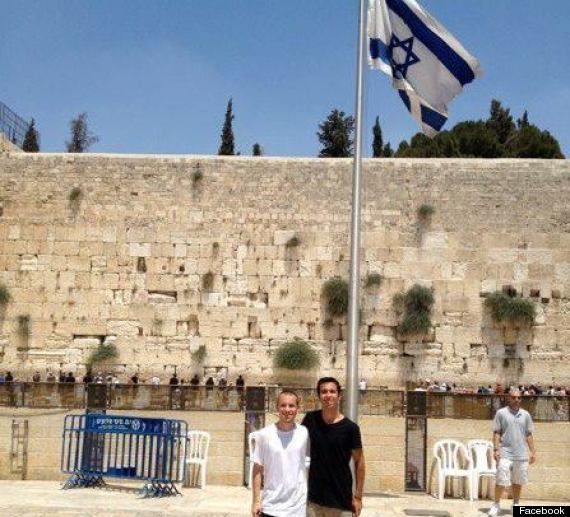 Max pictured with his brother, Jake, at the Western Wall while on Birthright in 2012.
But we don't need Benedikt's glib roundup of Max's life trajectory to understand what inspired him.
Before she eulogized her child, she carved out time to tell the world about Max and what moved him to move to Israel.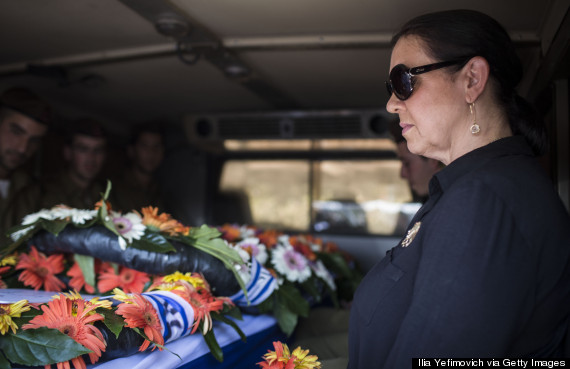 The mother of Sergeant Max Steinberg grieves at his coffin during his funeral on July 23, 2014 in Jerusalem, Israel.
Turns out, Max wasn't the impressionable, lost soul kind of character Benedikt painted.
He was the intractable impassioned type.
"When Max wants something, you can't change his mind," Evie Steinberg told the Washington Post. "He's a go-getter -- doesn't take no for an answer."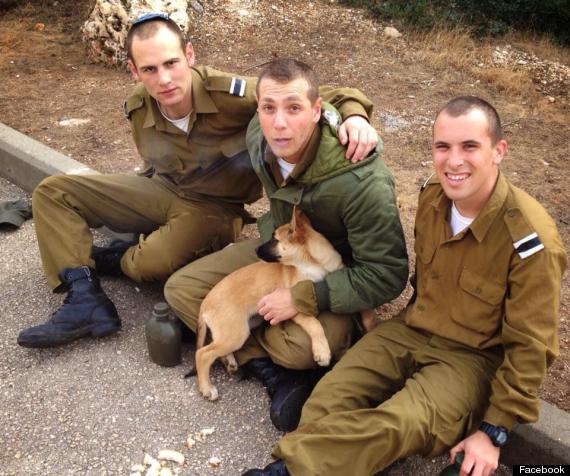 (From left) American-born IDF soldiers Teddy Feldsher, Ryan Greiss, and Max Steinberg relaxing during a break from their Hebrew course at the IDF's "Michve Alon" Education and Youth Corps base near Safed, Israel.
So, what actually pushed Max into trading his plainclothes for Army gear to serve in the Golani Brigade, one of the country's most elite units?
The defining moment for Max was when he visited Har Herzl -- Israel's military cemetery -- and sat by the grave of Michael Levin, an American who died fighting during the 2006 Second Lebanon War, Evie told Arutz Sheva.
It was there, his mom told the Post, "He fell in love with the state of Israel."
One of the failings in Benedikt's argument is her idea that Max had "no ties" to the country before he moved there.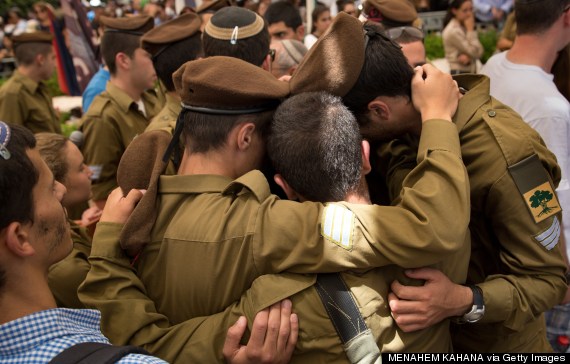 Israeli soldiers grieve during the funeral of comrade Max Steinberg on July 23 2014 at the Mount Herzl military cemetery in Jerusalem.
See, once Max got off the plane at Ben Gurion Airport -- thousands of miles from where he grew up -- he felt at home.
I'm aware of how crazy it might sound to say that any Jewish person can touch down on this fractious swath of land in the Middle East and feel like they can get comfortable. But that's just how it is.
I went on Birthright four years ago as a counselor with a group of participants predominantly from the Pacific Northwest. But our bus of curious young Jews included people from both sides of the U.S. and plenty of places in between.
I had already spent a considerable amount of time in Israel, including a gap year after high school where I studied and volunteered.
So, fresh off completing my master's degree in journalism, I was eager to see and document Israel through the eyes of those who were experiencing it for the first time.
Though everyone was Jewish, the group was quite varied.
There were frat boys from Long Island, a horse enthusiast from Portland, Ore., and a whip smart Air Force veteran who's now studying law at Harvard, just to describe a few.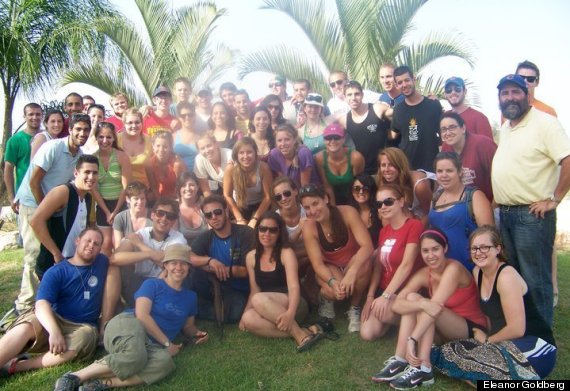 Author with her Birthright group in 2010.
But after a harried 10 days, which included visiting major holy sights, hearing from soldiers and Holocaust survivors, touring a playground that doubles as a bomb shelter in Sderot, poring over texts with mystics and yes, a fair amount of partying, each of the 40 or so group members shared very similar sentiments with me.
They felt that in this far-off country -- one they had only read about in books -- they had found family. The felt connected to their ancestors just by walking down the same cobblestone streets they had thousands of years before them. They felt that with every passerby, whether they uttered a word or not, they had shared a history rich in culture, tradition, persecution and joy.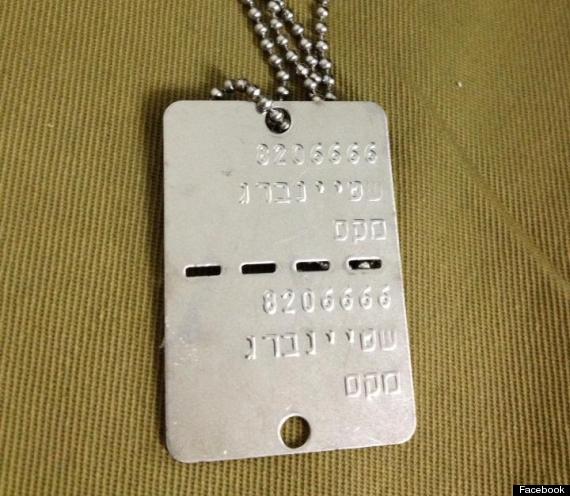 They realized there that a Jew is a Jew -- no matter what you look like or what you do -- and saying "brother" over there actually means just that.
I imagine that's how Max felt.
After Max's parents looked out at the crowd of 30,000 supporters mourning with them and as they continue to receive visits from throngs of complete strangers, they've begun to understand too.
"We now know why Max fell in love with Israel," Max's mother said during her eulogy while surrounded by thousands of supporters at Har Herzl. "It was all because of its people, he was embraced with open arms and treated like family and for that we are grateful." At this point, when the pain of losing a child is so raw, even Max's parents aren't playing any blame games. They've only offered positive words to the program that introduced him to Israel, to the country that adopted their son and to the military that accepted his sacrifice.
If the Steinbergs, while in the throes of their darkest moment, can talk about love, support and family -- maybe we all can too.
Support HuffPost
The Stakes Have Never Been Higher
Related
Popular in the Community