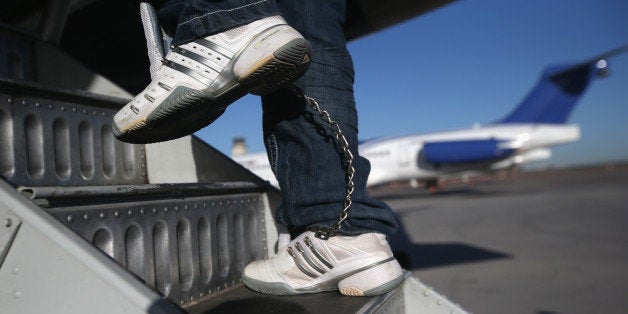 WASHINGTON -- Iowa Mennonite Pastor Max Villatoro was deported to his native Honduras on Friday, despite efforts from hundreds of clergy members and immigrant advocates to keep him in the U.S. with his wife and four children.
The news was disturbing to many in the immigrant rights community who said Villatoro was exactly the type of person who should be granted reprieve under President Barack Obama's deportation policies.
"I can't imagine anybody who's more deserving of discretion and falls within the exception to the enforcement priorities," his attorney, David Leopold, said in an interview.
Immigration and Customs Enforcement agents had said Villatoro was a priority for deportation due to his criminal record. He was convicted in 1998 of drunken driving and pleaded guilty in 1999 to record tampering, after purchasing a Social Security number to obtain a driver's license. A judge has denied his past appeals of a deportation order.
ICE picked up Villatoro on March 3 as part of a sweep to deport undocumented immigrants with criminal convictions. The agency confirmed in a statement that he was deported Friday but said it could not comment further due to privacy restrictions.
Advocates argue that Villatoro, 41, has already paid for his crimes and has since become a pillar of his Iowa City community. He has been in the U.S. since 1995, and is married to a woman who came to the U.S. as a child and who is now allowed to remain temporarily and work under the Deferred Action for Childhood Arrivals program. Their children are all U.S. citizens, ranging in age from 7 to 15 years old.
Obama announced new deportation priorities as part of his executive actions on immigration last November, instructing ICE agents to focus on deporting convicted criminals, those who pose national security risks and recent border-crossers. Other undocumented immigrants should be largely left alone as part of prosecutorial discretion, under that policy.
Leopold, who is also the former president of the American Immigration Lawyers Association, said ICE officials could use discretion to allow Villatoro to stay in the U.S. with his family, despite his criminal record. He said it appears ICE Director Sarah Saldaña and officers are refusing to consider other factors such as time spent in the U.S., family ties and whether an individual has turned their life around.
"If he can't qualify as an exception, where there are clearly factors showing he's not a threat to national security or public safety, who will qualify?" he asked. "That's why this was an important test."
Religious groups and immigrant rights organizations quickly condemned ICE's decision to deport Villatoro, and called for the Obama administration to allow him to return to the U.S. on humanitarian parole. The Rev. John L. McCullough, president of Church World Service, released a statement on Friday calling the deportation a "tragedy" and "unconscionable."
"Our faith teaches us that we are called to forgive and our communities are to be places of redemption and wholeness," he said. "Pastor Max is the first to admit that he made a mistake over 15 years ago, and now ICE has the same opportunity to admit it was wrong and make amends."
Before You Go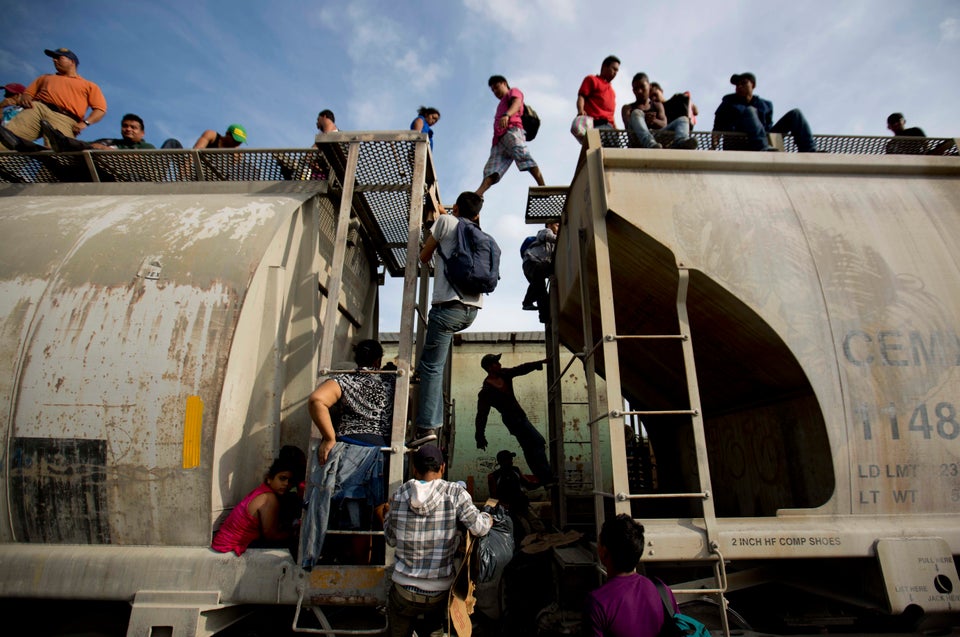 Why Latin Americans Really Come To The U.S.
Popular in the Community