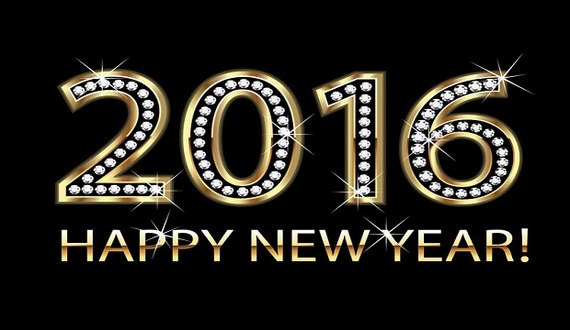 2016 is less then a month away, and statistically speaking, a majority of this upcoming year's resolutions will involve some kind of financial aspect--whether learning about investments, saving more, or spending less. If you haven't decided on what you want to work on in 2016, or your resolutions could use a tune up in their design to ensure success in completing them, here are three questions to help you get started:
1. What were your saving habits this past year?
Regardless of how much money you make, you can't begin accomplishing your financial ambitions if you spend all of your money. One of the best ways to begin increasing your net worth via saving money is to make your saving automatic. Have a percentage of your income automatically go into a separate savings account or employee-sponsored savings plan.
2. How financially responsible were you?
Late payments not only generate annoying fees and interest charges, but they also play a large role in determining your credit score! A poor credit score could mean higher interest rates on loans or disqualification from loan programs, the need for deposits to have access to many services, higher insurance premiums, or even lost job opportunities. Therefore, being responsible is the next big step to accomplishing your 2016 financial goals. Just like saving, bills can also be paid through automatic or periodic payments you can set up. Again, without access to the money, you can't begin spending it.
3. What condition are you in debt-wise?
Finally, you may owe some debt at the moment. As debt adds up, it begins hurting your credit score in a more significant manner. Therefore, if you can't currently pay off your debts, try to negotiate the payments or work with a credit agency to find the right solution. While these actions may have short term negative consequences, they will lead to a better chance of recovering your credit score down the road.
Here are some suggestions to help you formulate your 2016 financial resolutions:
Spend less - The first, in reference to the suggestions above, is to, of course, pay off debts and spend less. "Spending less" is a popular resolution but can oftentimes be formulated with too vague or unclear of a direction. There are ways to spend less that many people are not aware of, such as going through statements and checkbooks to research if you are getting a good return rate on your contributions, refinancing your mortgage, or getting an insurance audit to see where you are overpaying. Look online to find practical hints on how to save on daily expenses.
Save more - Make saving into a side account automatic, or take advantage of employer-sponsored savings plans. Employer-sponsored programs allow your contributions to be tax-deferred and, on top of that, many employers actually match your contribution to a certain degree--essentially paying you free money just for saving! There are also other programs such as health savings accounts or education savings accounts that let you save money tax-free for certain expenses. With the money you will earn from good saving habits, you should begin to set up an emergency fund--something necessary to have in these troubled economic times in case of a lost source of revenue or unexpected medical bills. Keep your emergency fund somewhere where you won't be tempted to spend it.
Setup a budget - For families looking to accomplish their financial goals together, have the "talk." Make a plan for your family after going through checkbooks, statements, and getting your free credit score report. To help you get started with budget planning, download some of the many free apps out there that help you organize your financial records and monitor your spending habits, like Mint.com. Once a budget is set, inform family members of spending and saving plans. Involve your children in the process as well. Studies have found that many young adults don't have a clue where to begin planning for their financial futures because it was never emphasized at home. Begin a successful financial family legacy by involving everyone in the budget preparations. For new couples, the same rules apply. Both partners should be well informed of the budgetary status and any actions that could influence it.
Invest in yourself - Invest in yourself by investing in education to have better career opportunities or invest in your financial knowledge. There are countless books and websites that can teach you about stocks or bonds so that you can improve your investment or saving skills. Ask yourself important questions like your investment goals, long term personal goals, family situation and apply financial concepts to generate potential plans for the long years ahead.
If you have already maintained successful saving and spending habits, and you have a budget you stick to every year, then incorporate these suggestions in your financial resolutions.
Make 2016 the best year ever for your financial dreams. Best of luck!
About the Author: Carlos Dias Jr. is a Wealth Manager and founder of Excel Tax & Wealth Group based in the Orlando, Florida area. He concentrates his practice in the areas of tax, financial, and estate planning, investment advisory, portfolio management, and asset protection. Carlos is a Contributor for Forbes, MarketWatch, TheStreet and MainStreet and has been featured in Fortune Magazine, The Wall Street Journal, The Christian Science Monitor, MSN Money, CBS Local 6 News, Annuity123, WealthManagement.com, and NerdWallet. He has been quoted in Bloomberg, U.S. News & World Report, USA Today, CNBC, Inc., The Seattle Times, Investopedia, Business Insider, The Motley Fool, and GoBankingRates. Follow him on Twitter @carlosadiasjr
Calling all HuffPost superfans!
Sign up for membership to become a founding member and help shape HuffPost's next chapter