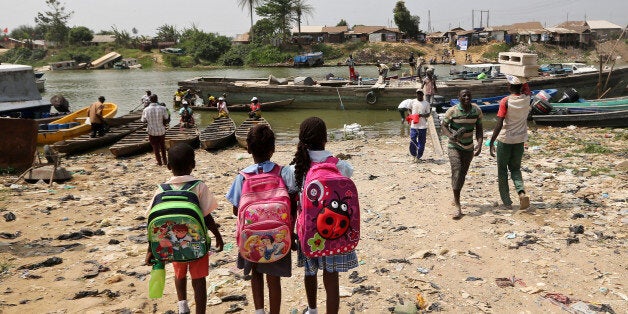 The Obama administration should embrace the opportunity afforded by hosting the U.S.-Sub-Saharan Africa Trade and Economic Cooperation Forum to help build mutually beneficial trade with Africa while also supporting development of more inclusive societies and economies that do not privilege the few. Curbing the illicit financial flows and corporate malfeasance that drain country coffers and entrench poverty is a requisite to this goal. The vehicle through which this can be accomplished is the Africa Growth and Opportunity Act (AGOA).
AGOA, the rare U.S. policy that enjoys bipartisan support, is designed to create sustainable development and help build robust national economies and regional economic communities through trade, on terms that are fair and which lead to shared prosperity. Reauthorized in 2015, AGOA builds upon what policymakers and key stakeholders learned in its first 15 years, but still leaves some gaps. Congress and the administration can improve the Act, and foreign assistance policy overall, by empowering citizens to hold their lawmakers accountable to their human rights commitments under AGOA, and by eliminating significant barriers to sustainable development, including those posed by illicit financial flows (IFFs). This means IFFs need to be on the forum's agenda.
Washington-based Global Financial Integrity defines IFFs as "illegal movements of money or capital from one country to another." They manifest as a hemorrhaging of resources that could otherwise be invested in industrialization, the creation of decent work, infrastructure development and social services.
The 2015 UN High Level Panel on Illicit Financial Flows from Africa reported that nearly $60 billion a year is lost through IFFs. Many write off losses to African corruption. Corruption is a factor. Yet according to the panel, which was led by former South African President Thabo Mbeki, "Commercial activities are by far the largest contributor to illicit financial flows (IFFs), followed by organized crime, then public-sector activities." Indeed, nearly 60 percent of IFFs are the result of corporate commercial activities. These includes tax avoidance; transfer pricing; shifting profits from one jurisdiction to another; falsification of prices, quality and quantity of goods; and secret contracts between governments and companies.
What does this look like on the ground? A story reported by the International Consortium of Investigative Journalists and the African Network of Centers for Investigative Reporting (part of the consortium that released the Panama Papers) revealed an international web of companies and elite actors engaged in hiding wealth obtained illicitly. It illustrates the tip of the iceberg. In Sierra Leone, for example, the owners of the Koidu diamond mine have been taken to court for non-payment of loans to the Sierra Leonean government and banks, as well as for non-payment of local property taxes. The Panama Papers and follow-up investigations reveal that a complex pyramid of interrelated entities generated billions in global diamond sales, yet the company refused to pay taxes to an impoverished community in Sierra Leone, where these funds could have been used to invest in job creation, education, health and community infrastructure.
According to United Nations data, Sierra Leone is one of the world's poorest countries, ranking 181 out of 188 countries in the 2015 Human Development Index. Poverty is widespread, and 82.8 percent of workers earn less than $2 a day. Nearly all jobs--more than 92 percent--are categorized as vulnerable, which means they are informal and low wage. Women are most disadvantaged in paid and unpaid work.
Continentwide, civil society organizations--for example, tax accountability watchdogs, feminist and development organizations, and trade unions, including the International Trade Union Confederation-Africa, which represents 16 million workers in 51 African countries--are calling on countries, the African Union and various organs of the United Nations to stop IFFs.
This year's forum theme is "Maximizing AGOA Now while Preparing for the Future Beyond AGOA." Yet corrupt corporate practices that allow multinational companies to reap billions at the expense of impoverished communities undermine global goals for development, mutually beneficial trade, creation of inclusive economies, shared prosperity and the very foundations of U.S. policies like AGOA.
We call on leaders from both sides of the Atlantic to collaborate this week and work toward a future of greater transparency between companies and governments, and more accountability to workers and citizens by both business and government, particularly in the extractive sectors. Global support for accountability structures that help governments and their citizens capture domestic resources for investment in national development should be an AGOA legacy. But it will take a serious effort to curb illicit financial flows to get there.
Related
Popular in the Community