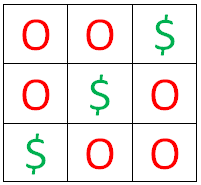 I wrote this paper based on three articles on the Seattle minimum wage campaign and the national and international issues it raised, along with other research over the past couple of years. The stories were published by Inter Press Service, a non-profit, global newswire based in Rome.
Abstract
"Maximizing minimum wages" reviews the history and current status of minimum wage policies internationally and in the United States, situating them in the context of economic inequality inflicted by wage stagnation. It briefly examines how the demographics and dynamics of low-wage work have changed in recent decades.
Summarizing the findings of research on minimum wages over the past twenty years, it finds preponderant evidence showing that moderate minimum wage increases do not negatively affect employment. It examines the mechanisms through which businesses adjust to increases, along with side effects such as ripple raises and wage-scale compression.
It recommends that policy makers, advocates and researchers consider certain new approaches to minimum wages:
Measure changes in yearly earnings of low-wage workers as potentially more comprehensive indicators of net benefits and costs, in conjunction with employment.
In the long run, link wages to productivity growth rather than just inflation.
Factor in gains in quality of life and the human development of workers and their movements as positive externalities.
As an alternative way of evaluating effects on business, conduct accounting-level simulations of the changes on firms' and sectors' payrolls and bottom lines.
Inter Press Service stories
Related
Popular in the Community