"You think we're rallying now? You ain't seen nothing yet," said Waters, whose remarks came one day after White House press secretary Sarah Huckabee Sanders was asked to leave a Virginia restaurant because of her role in the Trump administration. "Already you have members of your Cabinet that are being booed out of restaurants ... protesters taking up at their house saying 'no peace, no sleep.'"
Waters took it a step further to encourage rally attendees to "make sure we show up wherever we have to show up."
"If you see anybody from that Cabinet in a restaurant, in a department store, at a gasoline station, you get out and you create a crowd and you push back on them and you tell them they're not welcome anymore, anywhere," the congresswoman said.
Over the weekend, Sanders tweeted about getting kicked out of The Red Hen in Lexington, Virginia, after the owner said she had concerns about serving someone affiliated with the administration. In recent weeks, senior adviser Stephen Miller and Homeland Security Secretary Kirstjen Nielsen were also confronted while dining.
The incident involving Sanders and Waters' response to it are now creating a larger conversation about civility and its place in politics.
On Sunday, "The View" host Meghan McCain called Waters' impassioned speech "extremely dangerous."
"This is absolutely insane," McCain tweeted, later inciting the famous former FLOTUS Michelle Obama quote: "Don't ever again give me any of the 'when they go low, we go high' lip service."
McCain's sentiments were echoed by many members of the GOP and several journalists on a panel on CNN Monday morning.
RealClearPolitics editor A.B. Stoddard said Waters is "doing everything she can to prevent her own promotion" as chair of the Financial Services Committee.
"This is beyond overreach," Stoddard said during the panel of her comments. "It is so outrageous that she is trying to motivate voters on her side to be as divisive as President Trump. I just find it really unbelievable that this is the kind of thing they're trying to stoke this mob mentality on the left. It's the exact thing that will drive turnout on the other side."
"What happened to just a little bit of civility?" he asked.
On Monday, House Minority Leader Rep. Nancy Pelosi (D-CA) added fuel to that fire and tweeted that while Waters' response to the incident might have been predictable, it's "unacceptable."
President Donald Trump tweeted in response to Waters' remarks on Monday, calling the congresswoman an "extraordinarily low IQ person." He also suggested Waters encouraged people to harm his supporters, when she did not.
Sen. Chuck Schumer (D-N.Y.) said Monday on the House floor that he "strongly" disagrees "with those who advocate harassing folks who disagree with you."
"No one should call for the harassment of political opponents," he said.
When discussing the Red Hen incident on CBS' "Face the Nation" Sunday, Rep. Elijah Cummings (D-Md.) said he thinks the Virginia restaurant owner should have served Sanders.
Cummings did not mention Waters specifically but discussed his disapproval for the current incivility in politics.
"This tone is horrible. But again, I think President Trump has created this," Cummings said. "Since he became president and even before, he has basically given people license to state things that are ugly."
This article has been updated with comment from Schumer.
Before You Go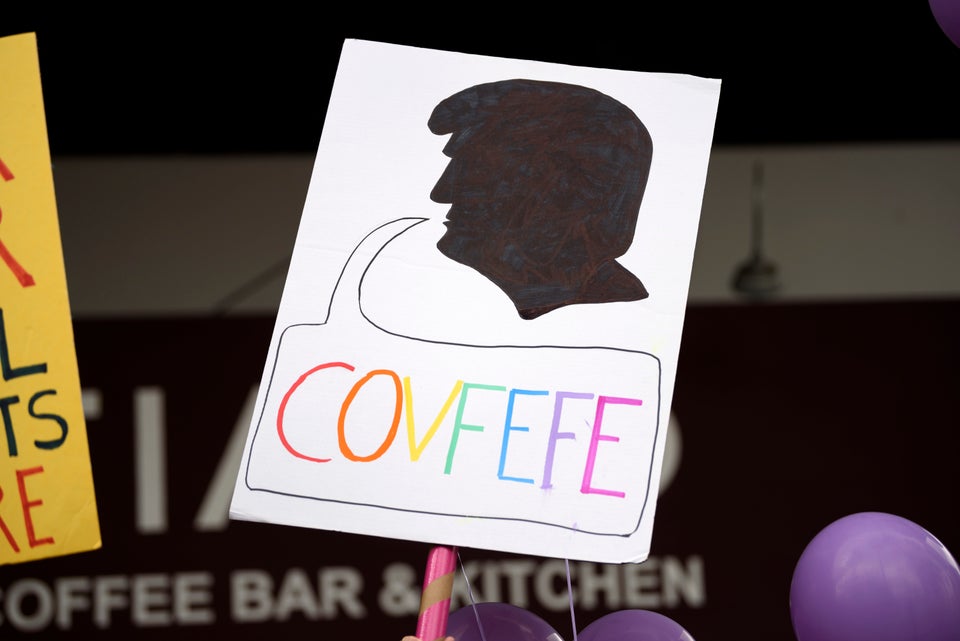 Donald Trump's 10 Best Days As President
Popular in the Community