Rep. Maxine Waters (D-Ca.) isn't one to bite her tongue when it comes to the president and his administration.
The congresswoman called members of President Donald Trump's cabinet with alleged ties to Russia "a bunch of scumbags" who only have interests in oil, gas and money when she made an appearance on "All In With Chris Hayes" on Tuesday. Waters noted mounting special interest concerns and how she suspects some advisors' roles are to remove sanctions that former President Barack Obama imposed on Russia.
"I just think the American people had better understand what's going on," she told host Chris Hayes. "This is a bunch of scumbags, that's what they are, who are all organized around making money."
Waters pointed to Trump's friends and cabinet members, which she referred to as the "Kremlin clan." Hayes asked if she was referring to former Exxon CEO and current Secretary of State Rex Tillerson.
"I'll tell you this, Tillerson is there to get these sanctions lifted," she replied. "I believe it just watch him. He's gonna continue to work on it. This is important for him."
The California congresswoman has been outspoken about Trump's ties to Russia since before he took oath.
"I don't honor him. I don't respect him. And I don't want to be involved with him."
It's clear that Waters isn't backing down from Trump without a fight.
Watch Waters' interview with Hayes above.
Before You Go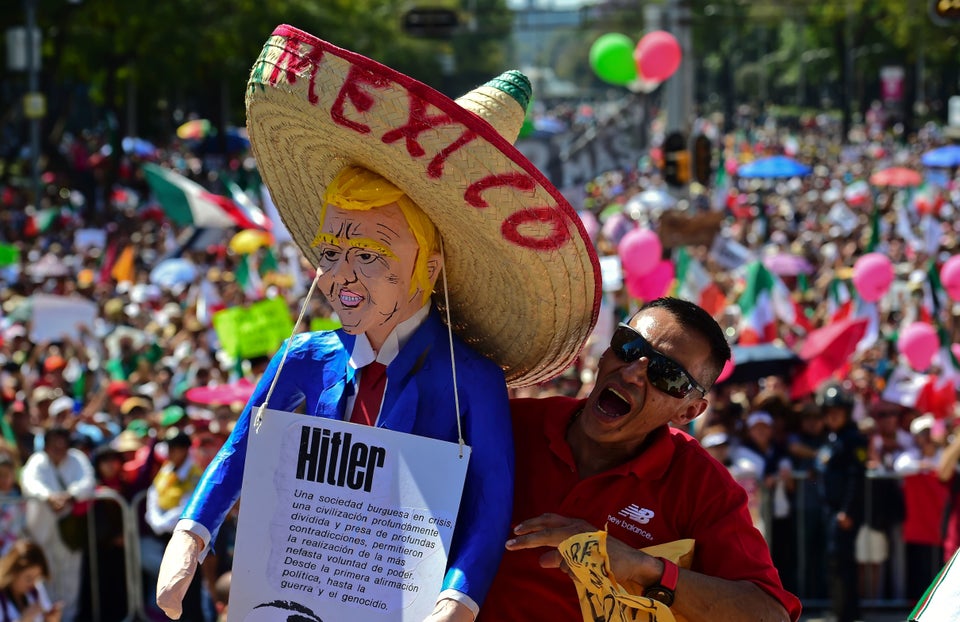 Trump Protests In Mexico
Popular in the Community