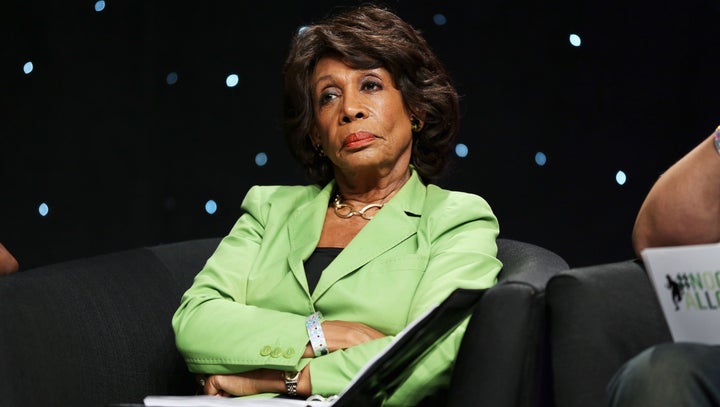 Maxine Waters put President Donald Trump on blast on Wednesday afternoon using his favorite communication medium: Twitter.
A few hours earlier, the Senate Intelligence Committee published James Comey's seven-page prepared testimony, detailing the former FBI director's interactions with President Trump. (Comey will be testifying in front of the Senate Intelligence community on Thursday.)
In his testimony, Comey wrote that on Feb. 14 he told Attorney General Jeff Sessions that the President had addressed him alone, something that presidents normally do not do. Comey ― who at the time was still the FBI director ― asked Sessions not to allow President Trump to engage in one-on-one conversations with him because it was "inappropriate."
Comey wrote (emphasis ours):
I spoke with Attorney General Sessions in person to pass along the President's concerns about leaks. I took the opportunity to implore the Attorney General to prevent any future direct communication between the President and me. I told the AG that what had just happened ― him being asked to leave while the FBI Director, who reports to the AG, remained behind ― was inappropriate and should never happen. He did not reply.
"So Comey told Jeff Sessions he didn't want to be alone with Trump. Women across the country can relate," she tweeted.
Only an hour after Waters tweeted the spot-on sentiment, the tweet had received over 5,000 retweets and 12,000 likes.
Popular in the Community