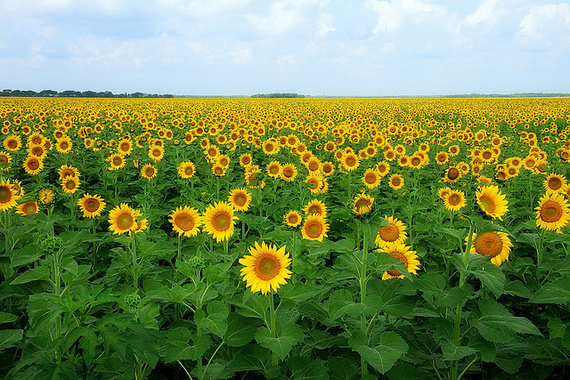 The cloud services market has fueled a boom of immensely successful startups, most of which have raised millions in venture funding. Take analytics platform company Birst, which started off in the high-end financial sector, raised $64 million in venture capital, and is now growing fast as a regular Silicon Valley-style pre-IPO company. Technology Business Management solutions provider Apptio raised a $7 million series A to get started and within the year got to $6 million in annual recurring revenue. Its customers include 29 of the Fortune 100 companies and has to date raised a whopping $136 million.
However, not all cloud startups have gone the heavy funding route. There are many under-the-radar cloud/SaaS startups that are also developing as bootstrapped businesses. Analytics company DataSong has bootstrapped all the way---for 11 years---and expects to do $6.5 million in revenue in 2014. Another such company in our 1M/1M premium program is Happy Grasshopper, which has chosen to bootstrap so far, and is approaching a $3 million run rate in 2014.
Founded in October 2010 by serial and parallel entrepreneur Dan Stewart, Happy Grasshopper is an e-mail marketing company that focuses on providing fun, engaging content to help salespeople and small businesses build and nurture their relationships with leads and past customers. Prior to founding the company, Dan, an Inc. 500/5000 honoree, was the president of a CRM company where he noticed a clear need for effective e-mail marketing campaigns.
Rather than funding, what really propelled Happy Grasshoppers on the path to success was a blog post in a real estate Facebook group called 'What Should I Spend My Money On?' A real estate trainer happened to mention the company on stage at a large event, which gave them their initial few dozen customers. One thing led to another, and they quickly grew to several hundred customers.
After nearly four years, Happy Grasshopper now has more than 10,000 customers across 50 verticals, including real estate, insurance, automobile, and financial sales, but their key focus remains real estate. They have conclusively proved that their conversational approach yields dramatically higher open rates, and creates much stronger engagement with prospects, past customers, and potential recruits. The team of professional writers at Happy Grasshopper create timely, interesting messages designed to prompt a response, making it easier to stay in touch with a network. The secret to their success lies in understanding the reason or need for reaching out to customers.
In the crowded e-mail marketing landscape, Happy Grasshopper is regarded as a less painful, more effective solution than do-it-yourself e-mail service providers such as Constant Contact, Mailchimp, and iContact.
In 2013, Happy Grasshopper began offering its platform as a white label solution and is seeing traction among marketing companies wishing to provide e-mail marketing services, and political action committees wanting to make use of the unique "one through many" messaging their platform enables.
Since October of 2013, the company has grown 400 percent, and much of their growth has come from channel and white label partnerships with organizations like Fidelity National Financial and Curaytor. The 1,900-member sales force of Fidelity National Financial is currently being trained on presenting Happy Grasshopper to real estate and mortgage professionals nationwide. In their first month, with only a small percentage of sales executives trained, this yielded over 900 referrals for free trials.
Of course, it has helped that Dan is a veteran bootstrapper and Happy Grasshopper is his seventh company. Since inception, the new company has been able to rely on cash infusions from his other companies. They continue to invest about 110 percent of Happy Grasshopper's revenues back into the company.
Till date, they have turned away all acquisition inquiries. Dan says, "Like any bootstrapping entrepreneurs, we have our moments of exhaustion, but I'm doing exactly what I want to do, with exactly whom I want to do it, for the best people in the world. Why would I ever want to give that up?"
There are many such success stories in the cloud computing world. A recent Forrester report estimates that the public cloud market will reach $191 billion by 2020, from $58 billion in 2013. While this growth is the reason why there are so many heavily venture funded startups in this space, cloud platforms and applications have themselves been big growth and change drivers. They enable easy adoption and scalability without incurring high infrastructure costs. This is what I see as the driving force for the mushrooming of numerous cloud startups that are blooming without any venture funding.
May 10,000 such startups bloom!
Related