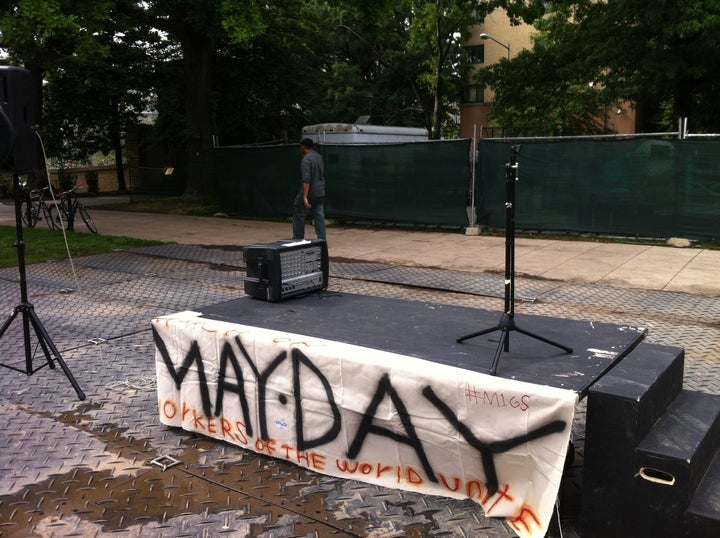 Around 75 of the movement's followers and supporters, in addition to television cameras and representatives of the media, gathered in Meridian Hill/Malcolm X Park on Tuesday afternoon for an event billed as a carnival.
When The Huffington Post visited the park near Columbia Heights and Adams Morgan, the scene was more like a collection of like-minded individuals enjoying a relaxing, pleasant day in the park.
Participants locally planned to raise a May Pole before marching to Lafayette Park near the White House at 5 p.m.
Here's what the scene looked like earlier Tuesday afternoon in the park: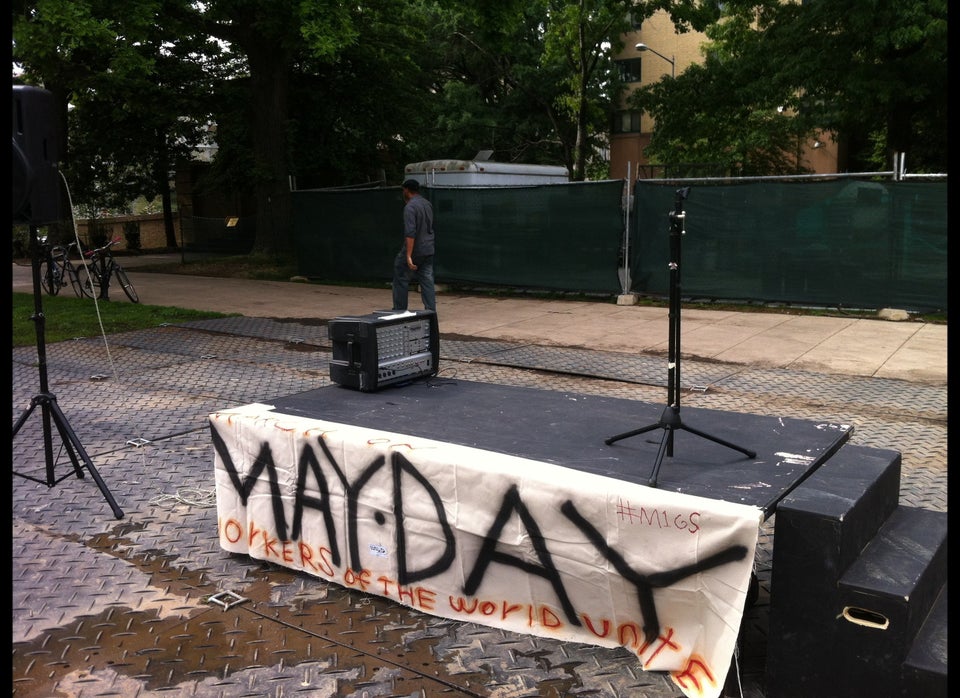 Occupy In The Park
Popular in the Community