In Sunny Croatia, Tourism Booms With Politics in Turmoil
If you are a Star Wars fan, as we are, you will appreciate the "balance in the Force" and the Jedi's quest to keep the universe from falling to the Dark Side. By the same token, you know that Lucasfilm and Rian Johnson are filming the next chapter in the Star Wars saga, Episode VIII, in Dubrovnik, Croatia, arguably one of the most beautiful cities in the world. Earlier, Dubrovnik and nearby Split hosted the crew of yet another world famous epic fantasy series, HBO's Game of Thrones. Croatia's Adriatic coast, with over one thousand islands, is so beautiful that it is no wonder Star Wars and Game of Thrones wanted to leave their footprint there as well.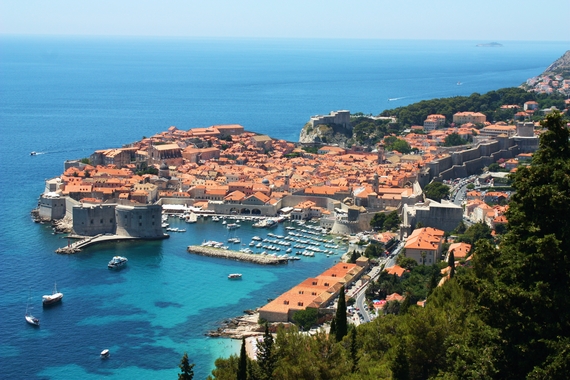 City of Dubrovnik, a UNESCO World Heritage Site (PHOTO: Bracodbk)
Near the famous island of Hvar, there are the small Paklinski Islands, with one - Palmizana - offering both secluded peace and quiet and amazing art exhibits under the ArtPalmizana Meneghello cultural festival, currently featuring an exhibition of the well-known Croatian artist Jasenka Vukelic.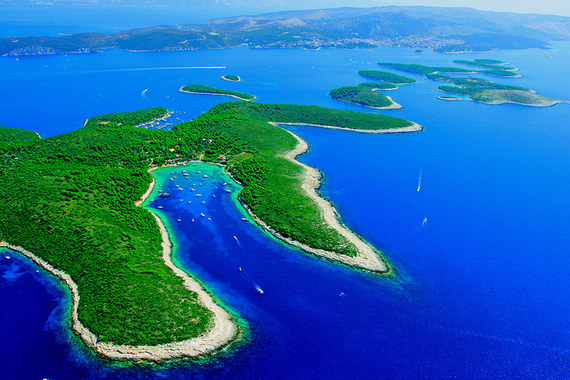 Paklinski Islands, off the southwest coast of the island of Hvar (PHOTO: Gourmet Croatia)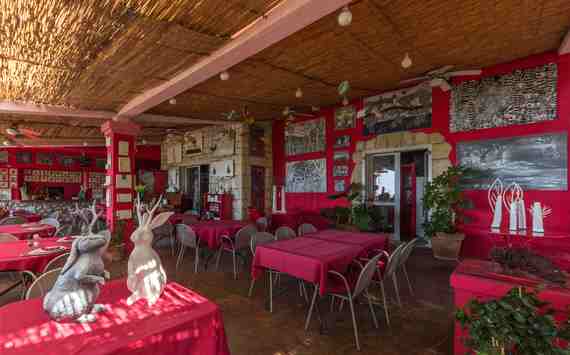 ArtPalmizana Meneghello (PHOTO: Andrej Sapric)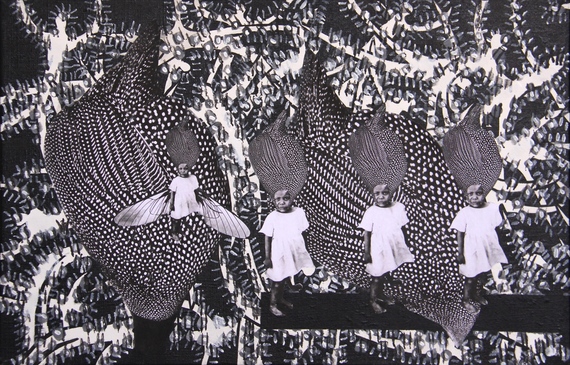 "Sisters," a painting by Jasenka Vukelic exhibiting at ArtPalmizana Meneghello
It is clear tourism will be growing in Croatia, possibly achieving a record-breaking number of visits this year. Along with high-end tourism and international hot-spot fame, Croatian tourism nowadays incorporates plenty of art exhibits, music festivals, and entertainment for all generations.
A Disturbance in the Force?
But not everything is eye-catching in Croatia these days. In March, Moody's Investors Service downgraded the country's long-term issuer and unsecured debt ratings to Ba2. The government will need to reform its public sector and to further curb spending, along with a planned privatization of various state-owned enterprises, to fill up the budget and service the significant public debt.
Croatia held parliamentary elections last November and the ruling center-left "Croatia is Growing" coalition, winning 67 seats, was challenged by a center-right "Patriotic Coalition" that won 57 seats. Third came the newly-emerged MOST ("Bridge") party, with 19 seats becoming the kingmaker in future government formation.
The fact that the newly-formed MOST came out with such a result in its first general election shows the discontent of a vast number of Croats with both left-wing and right-wing political parties.
MOST opted to partner with the center-right coalition led by the HDZ, conditioned on the appointment of a Prime Minister from the business community, independent from the political system, that would seriously engage in reforms, set the country in the right business-oriented direction, curb debt, and revive the economy. Tihomir Oreskovic, a dual Croatian-Canadian citizen and pharmaceutical executive, was chosen to form the government. Bozo Petrov, leader of MOST, and Tomislav Karamarko, leader of the HDZ, were appointed deputy prime ministers.
Early Parliamentary Elections Possibly in September As HDZ Leader Resigns
Crises in the government, looming for some time over several issues, erupted when news became public that Ana Saric-Karamarko, the HDZ president's wife, took 60,000 Euros in consulting fees from a Hungarian lobbyist working for MOL, the energy company with which Croatia and its petrol giant INA are locked in dispute.
This created a chain reaction. Prime Minister Oreskovic asked both his deputies to resign. Soon after, the HDZ leader asked the Prime Minister to resign. This political soap opera lasted weeks, until the Commission of Conflict of Interest in the Croatian parliament ruled that the HDZ leader was indeed in a conflict of interest with respect to the MOL-INA issue. Karamarko tried to negotiate with members of parliament to reshuffle the government ruling coalition, but to no avail. He then resigned as deputy prime minister, but both HDZ leadership and the main opposition SDP leadership opted to support a vote of no confidence in the Oreskovic government.
This is the first time Croatia's ruling party dismissed its own prime minister, calling him "an unsuccessful experiment" and accusing him of running the country as a business and not a state. It is also the first time ever that the Croatian parliament dissolved itself. Kolinda Grabar Kitarovic, Croatia's president, now needs to decide when early elections will take place. By law, that should be at minimum 30 days and at maximum 60 days from the day the parliament dissolved.
Certainly this will be a boiling hot political summer in Croatia. Millions of tourists from around the globe will visit the extraordinarily beautiful Croatian coast, enjoying a great vacation while political parties will sweat to campaign and grab some of their constituency's attention before fall's early elections. May the Force be with Croatia this summer: to have a splendid tourist season and better consolidate a political scene that will lead the country to economic revival, internal reconciliation, and sunny days.
Calling all HuffPost superfans!
Sign up for membership to become a founding member and help shape HuffPost's next chapter