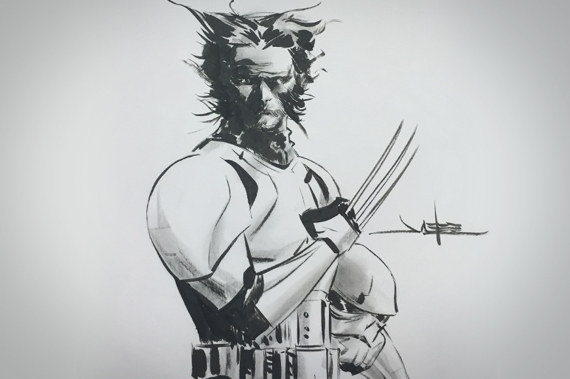 As a kid, one of my favorite comic book series was What If? by Marvel Comics. Set in random alternate realities, each issue placed a familiar character in unfamiliar territory (e.g. What if the Hulk had the brain of Bruce Banner? What if the world knew Daredevil was blind?).

At Wondercon recently, I decided to create my own version of the series (well, the cover at least) by creating a mash up that would bring tears of joy to even the most impervious, hard-to-impress fanboys...

What if Wolverine was a Stormtrooper?

Just picture Logan slicing lightsabers in half, or even better, defecting blaster fire with his Adamantium claws. It sounds crazy, but could technically happen some day since Disney owns both Marvel and Star Wars.

So I commissioned Jae Lee, one of the best artists in the comic book industry, to bring the idea to life on a blank Star Wars #1 cover. The result was...well, see for yourself below.

In honor of the nerd holiday that we now call Star Wars Day, I say: May the Fourth be with you, Bub.

Note -- Even if comic books aren't your thing, make sure to check out Jae Lee's online portfolio or follow him and his wife June on Instagram. He's essentially creating superhero-focused fine art.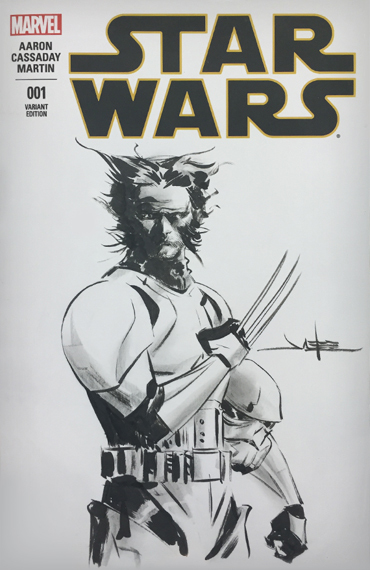 Calling all HuffPost superfans!
Sign up for membership to become a founding member and help shape HuffPost's next chapter