May the Fourth Be With You. It's a clever play on words for one of the box office's biggest hits, Star Wars and the date of May the Fourth!
It's the day Star Wars fans celebrate the epic franchise.
Today, I'm reflecting on the many ways I've celebrated Star Wars. I was the generation that saw Star Wars in the theater opening day and never looked back. My childhood was filled with tee-shirts and posters of all things from a Galaxy far, far away.
I didn't know then that it would all carry over into my adulthood.
Three years ago, I was on a plane headed for Los Angeles as part of a Disney press junket. After freshening up at the hotel, we walked one block to the Loews Hollywood Hotel.
We rode the elevator to the Restaurant level and wound our way to Preston's Restaurant.
We stood in front of an etched glass door and when they opened, I wanted to take cover.
Imperial Stormtroopers marched our way.
I searched for the alcove where Luke tossed the hook high, allowing his weight to be carried with Leia, wrapped around him.
Luke, Leia, nor Han were anywhere to be seen. Thankfully, these Stormtroopers weren't firing lasers.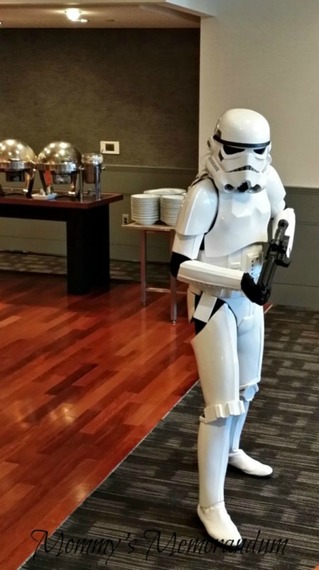 Then through the white march, we were greeted by everyone's favorite droid, R2D2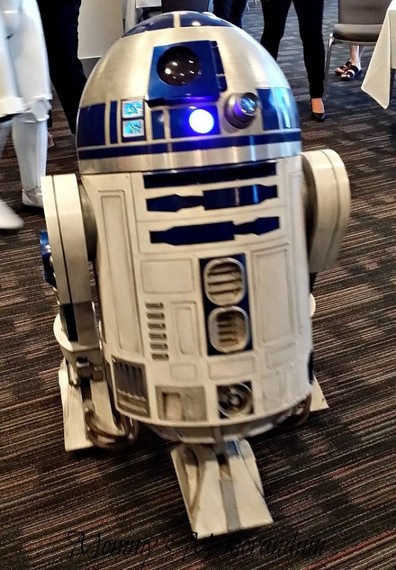 Chopper, the sassy droid from Star Wars Rebels was right behind.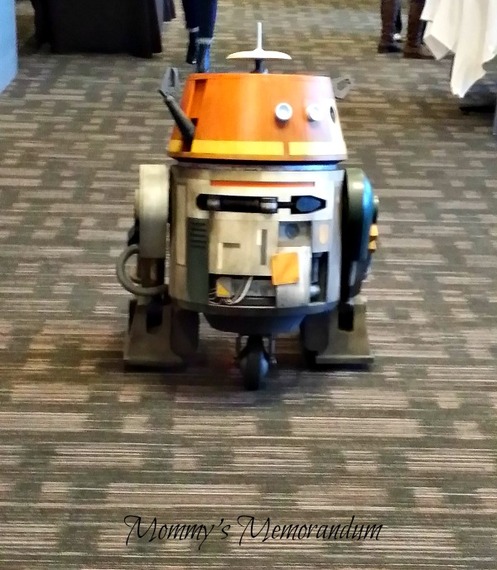 With a smile that lit up the galaxy, Vanessa Marshall entered the room. She is the voice of Heda from Star Wars Rebels.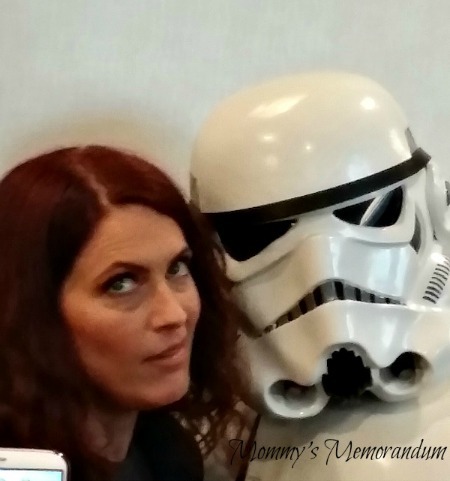 She is an amazing woman, filled with energy and is quite the story teller.
My children know who she is by her voice. Her voice credits are deep in animation and video games for titles like Ben10, Johnny Bravo, and What's New Scooby Doo.
She is the daughter of John Marshall, a news reporter, and THE Joan Van Ark, of Knots Landing fame.
Fun Fact: Both Vanessa Marshall and her mom, Joan Van Ark, have appeared as main characters in The Spectacular Spider-Man.
While that is quite the memory, I also enjoyed watching my sister bring Star Wars to life for my children and other party-goers.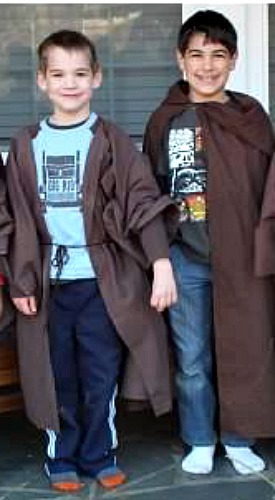 She spent days making Jedi robes and Princess Leia costumes, complete with yarn buns for the children's arrival.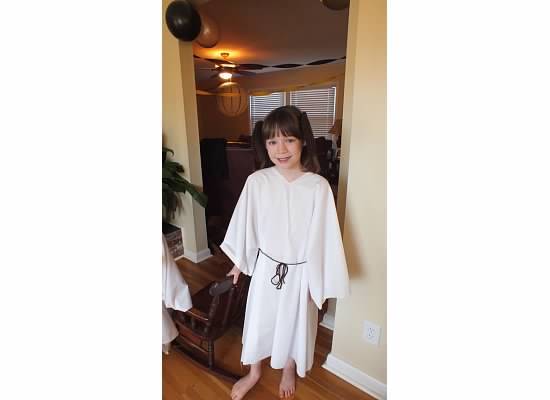 She ran them through Jedi Training Camp.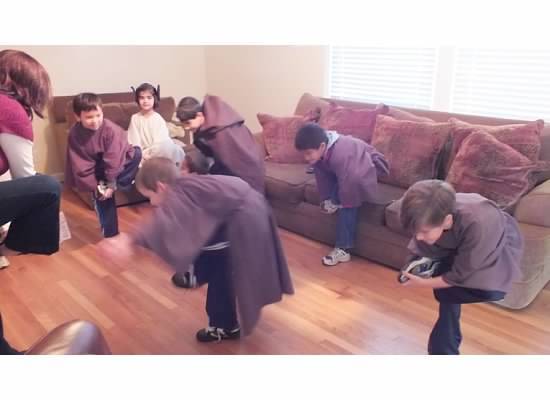 Following the rigorous training, they gathered at the Mos Eisley Cantina where White Castle burgers and Bagel Bites morphed into Star Wars themed deliciousness. Even Han Solo was present, in carbide Jell-O.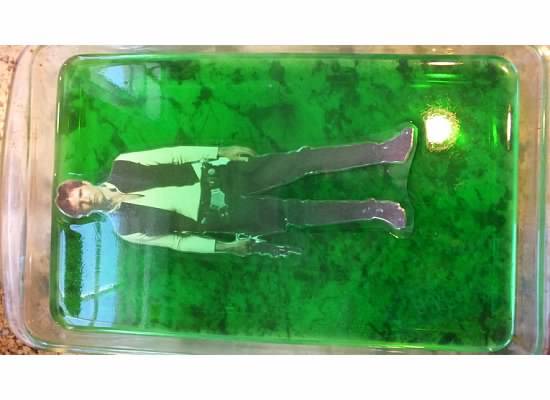 There were Jedi battles in the backyard to save the Galaxy--or just keep it from your sister.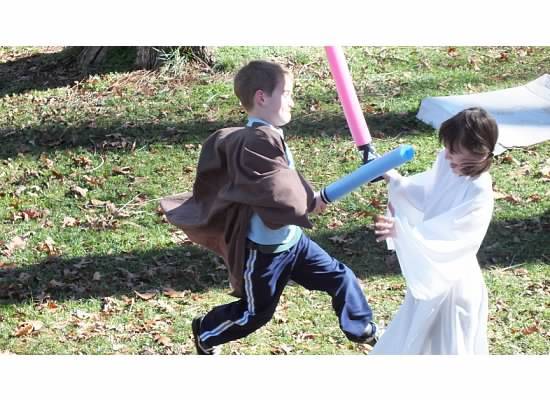 When Darth Vader appeared, fifteen young Jedi were ready.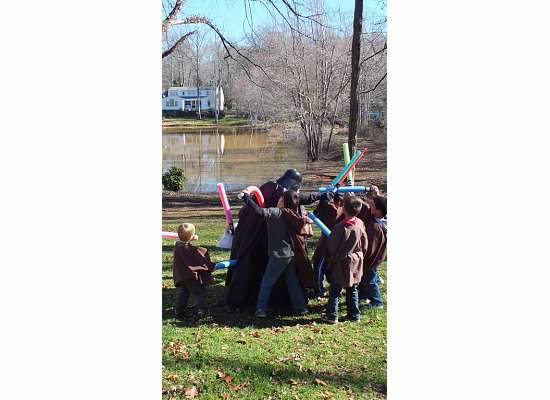 Today is the day that proves, no matter which side of the Force you cheer for, Star Wars lives strong in each of us.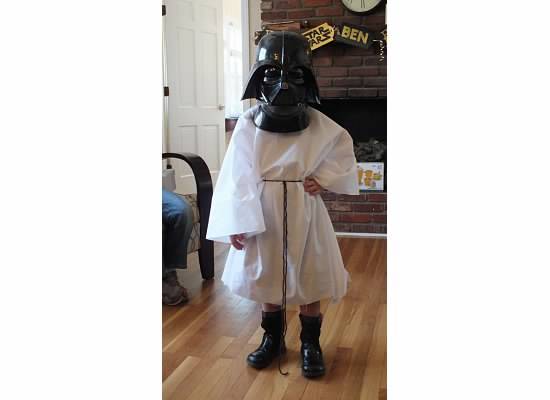 May the Fourth Be With You!
Julee is a quirky, dorky, Virginia Transplant with an appetite to taste the world, meet its desserts and tell their stories. She enjoys traveling, writing, obsessing over Bon Jovi, watching movies, being a mom, and enjoying life's journey. She writes at Mommy's Memorandum about the chaotic comedy she's come to call her life.
REAL LIFE. REAL NEWS. REAL VOICES.
Help us tell more of the stories that matter from voices that too often remain unheard.