When a group of rowdy white supremacists infiltrated Saffiyah Khan's home city of Birmingham, England, she chose the "kill 'em with kindness" approach ― and it made for some incredible photos.
"I ended up going to the EDL demo because there is a history of harassment and assault of Muslims, vulnerable members of the public, and people of color at the demos and outside of it," Khan told Buzzfeed.
She was calmly hanging around the demonstration when she saw one woman in hijab completely surrounded by dozens of angry white men, and chose to step in. That's when Press Association photographer Joe Giddens captured the incredible moment between Khan and EDL member Ian Crossland.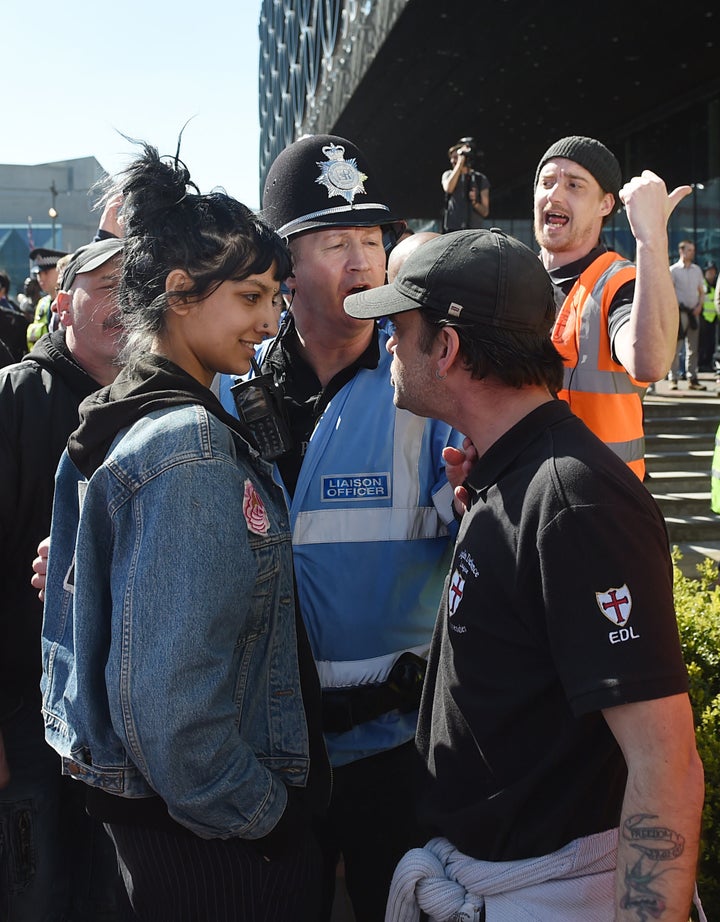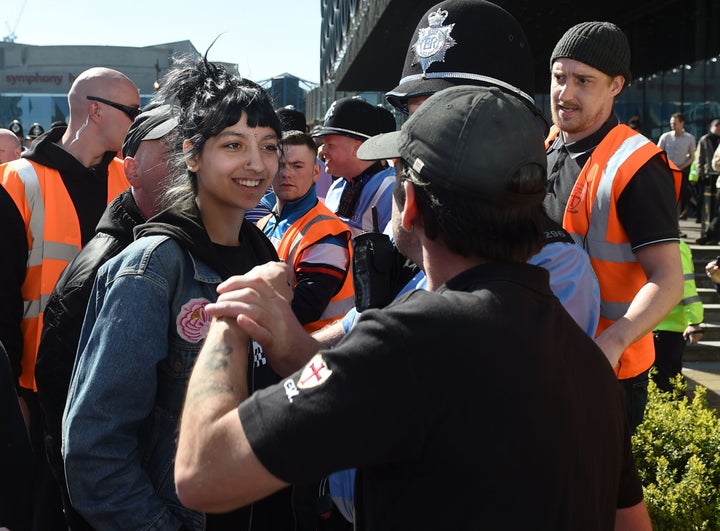 Khan said she "didn't feel threatened in the slightest way" ― and it's fairly obvious. Throughout her interaction with Crossland, she remains smiling with her hands in her pockets, clearly unfazed.
Her photo quickly went viral, with thousands on Twitter celebrating her badassery.
One Birmingham MP, Jess Phillips, hailed Khan as "the real Brummy" (a nickname for British folks from Birmingham, with a Birmingham acccent) while referring to the EDL as a group "who migrated for the day to our city and failed to assimilate."
In a follow-up interview with the BBC, Khan said that "Sometimes it's more important to smile than to shout."
Related
Before You Go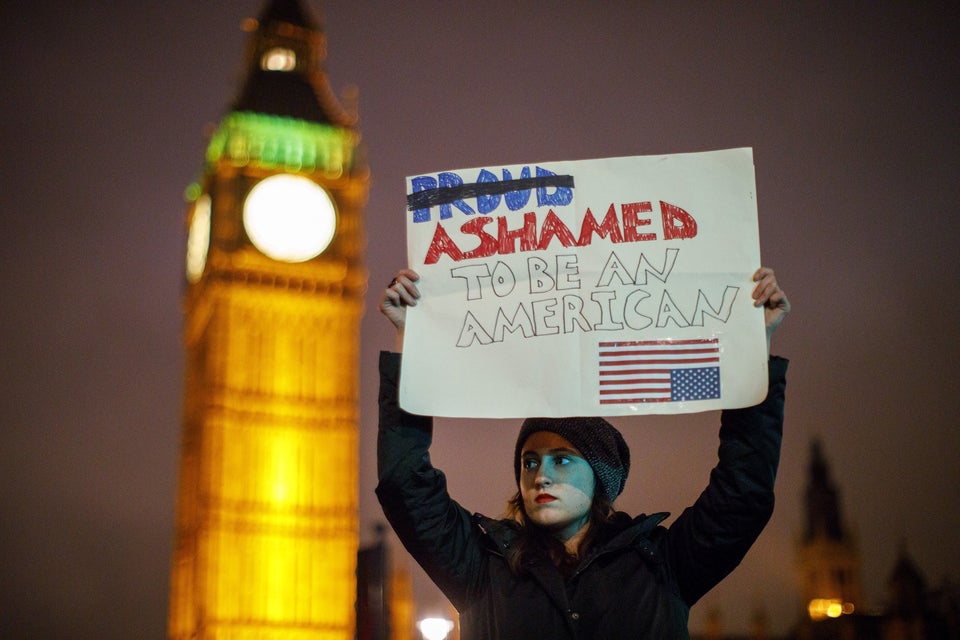 The World Protests President Trump
Popular in the Community