As a prolific author and poet, Dr. Maya Angelou is remembered for her powerful words. They live on, lifting us up and inspiring us. But in this conversation with Oprah in 1993, Angelou explained how negative language can linger in the same way. When someone uses a derogatory word, it lasts much longer than just that moment.
"If I were white, there would be no way possible that I would sit in company – any company – in my family, and have somebody called a nigger, or kike, or a wap, or dago, or greaser, or something," Angelou says. "I will not sit in my company, with all black people, with my family, and have anybody called a honkey. I will not do it."
Angelou says she has no problem telling the offender that their words are poisonous. "It is too dangerous," she says.
""I believe that words are things … I think they stick on the walls, they go into the upholstery, they go into your clothes, and finally, into your very body.""
The compassionate activist, who passed away on May 28, 2014, said that one day we'll have a better understanding of how much weight our words carry. "Someday we'll be able to know and measure ― as mad as it sounds ― we'll be able to measure the hostility or the kindness that emanates from certain words that people exude when they say certain things," Angelou says.
Until then, she reminds us that words are powerful. "I believe that words are things … I think they stick on the walls, they go into the upholstery, they go into your clothes, and finally, into your very body," Angelou says. "I believe that."
Related
Before You Go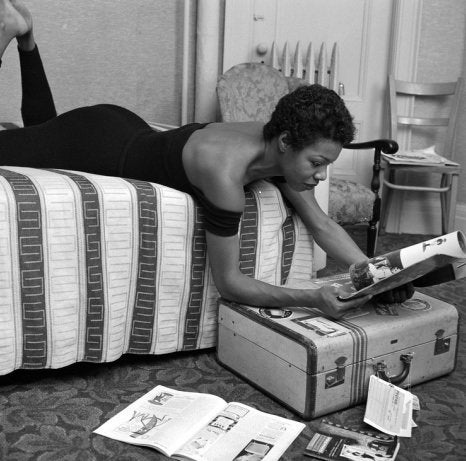 Maya Angelou: Through The Years
Popular in the Community