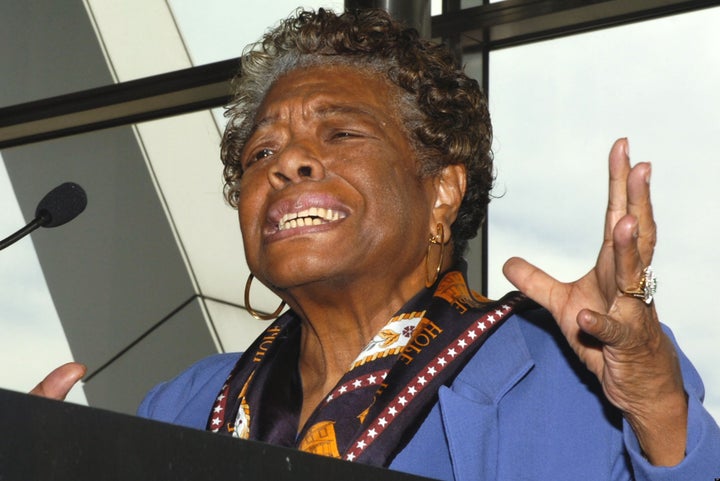 Poet Maya Angelou has often visited St. Sabina Catholic Church on the South Side to read her poetry. This week, after a rash of shootings in Chicago, she once again joined Rev. Michael Pfleger and said "we have to stop this madness."
As the weather gets warmer, Pfleger and other anti-violence advocates are preparing for increased gang violence--and hope the community will continue to be engaged and involved enough to stop it. Though she was billed for an hour of sharing life lessons and poems, she ended up discussing Chicago violence with the packed church on her sixth visit. The Chicago Sun-Times reports:

"I know that the children are being murdered," Angelou said. "It's happening in Chicago. It's also happening in St. Louis, in New York and Savannah.

"At some point, we have to stop this madness. We have to stop it! We have to say, 'Wait a minute. Hello! Hello! Hello! No! No! Stop it!' "

"It's come to me to say to each of you, that each of us, we have the possibility of changing somebody. Remember it. Stop it. Don't pretend that you've always been free. We have a responsibility to those who went before us, and those yet to come. If you really know who you are, that you've been paid for already, you'll be a kinder person. You'll be more generous. You'll look after the children."

Popular in the Community