When she was just 16 years old, Maya Angelou got pregnant with her son, Guy Johnson. At a time when teen mothers were often shamed and/or pushed into marrying the baby's father, the now-literary icon and renowned poet had a support system many other teen moms lacked. Dr. Angelou's own mother, Vivian Baxter, never shamed her young, unmarried, pregnant daughter, instead choosing to help the teenager and support her efforts to raise her son on her own.
"The world would throw me flat on my face with this little baby I'm trying to raise," Dr. Angelou tells Oprah. "I would go home to Vivian Baxter. She would act as if it was the best thing that ever happened... She never, ever made me feel that I had done the wrong thing."
From the moment Dr. Angelou got pregnant, Vivian supported her daughter. "She said, 'Do you know who the father is?' I said, 'Yes, I only had sex with him one time, and he's the only one,'" Dr. Angelou recalls. "She said, 'All right. Do you love him?' I said no. She asked me, 'Does he love you?' I said no. She said, 'We're not going to ruin three lives. We're going to have a beautiful baby.'"
Related
Before You Go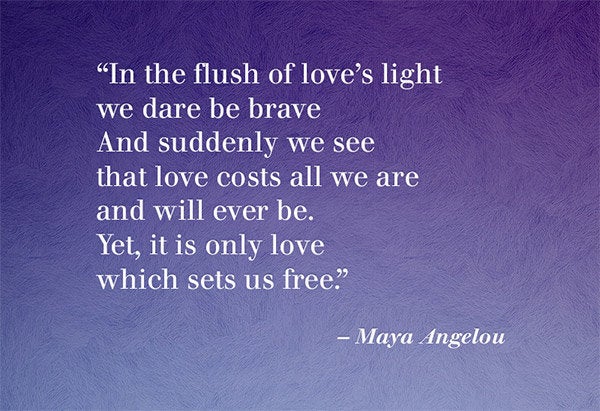 7 Inspiring Quotes From Maya Angelou