If you're walking around Manhattan and suddenly feel the warm glow of something psychedelic, you may be experiencing the neon, geometric rays emanating from the Bowery Wall's newest mural. The giant web of intergalactic visuals come courtesy of Maya Hayuk, the Brooklyn-based artist known for channeling Ukrainian crafts into her all-enveloping abstractions.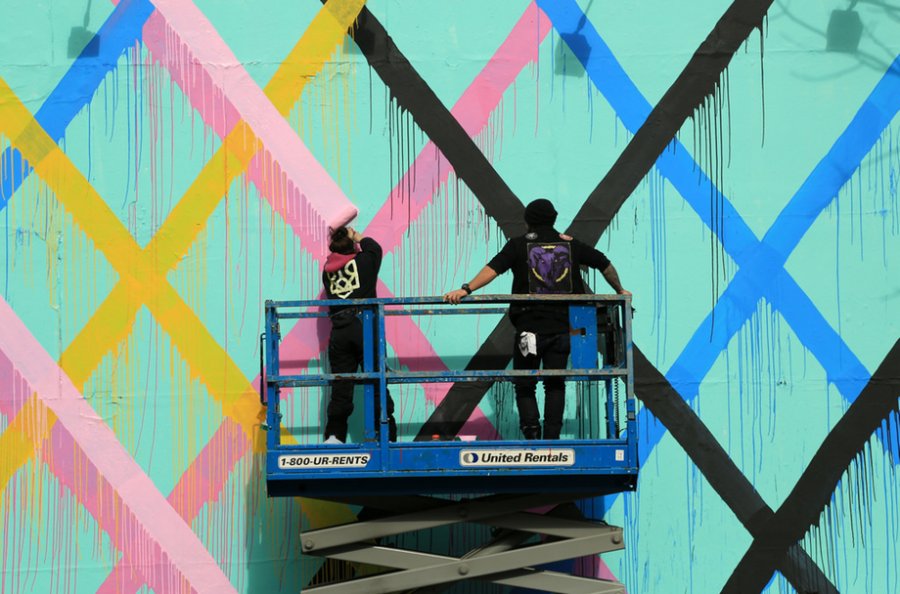 Photo courtesy Luna Park
Hayuk is already at work revamping the SoHo mural, which was last painted by fellow female street artist Swoon. In the photos below you can see the magic in progress as a dreamy maze of diamonds takes over the concrete wall. As always, we're happy to see talented women artists getting the recognition -- and wall space -- they deserve. Hayuk will join a long list of street artists to have tackled the wall including Keith Haring, Os Gemeos, Kenny Scharf and Shepard Fairey.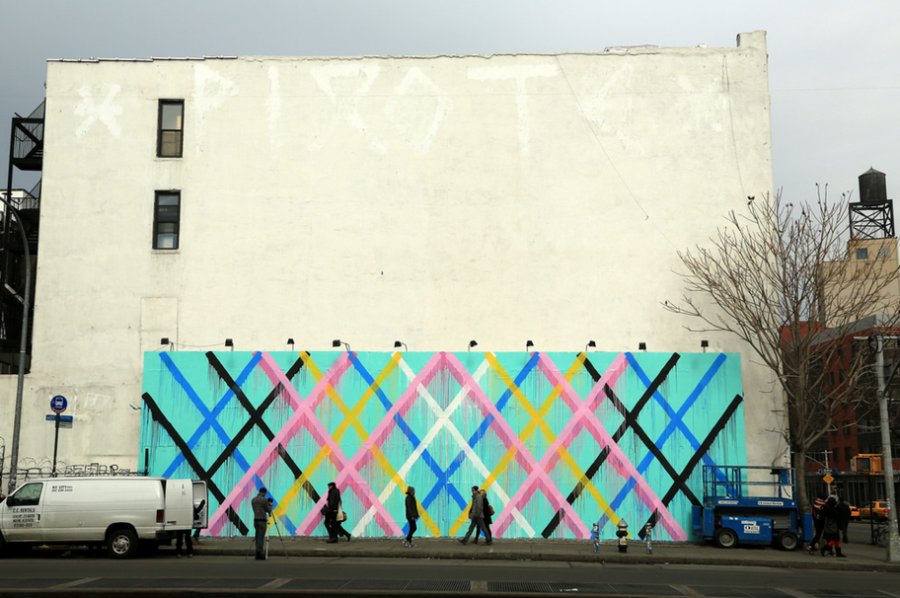 Photo courtesy Luna Park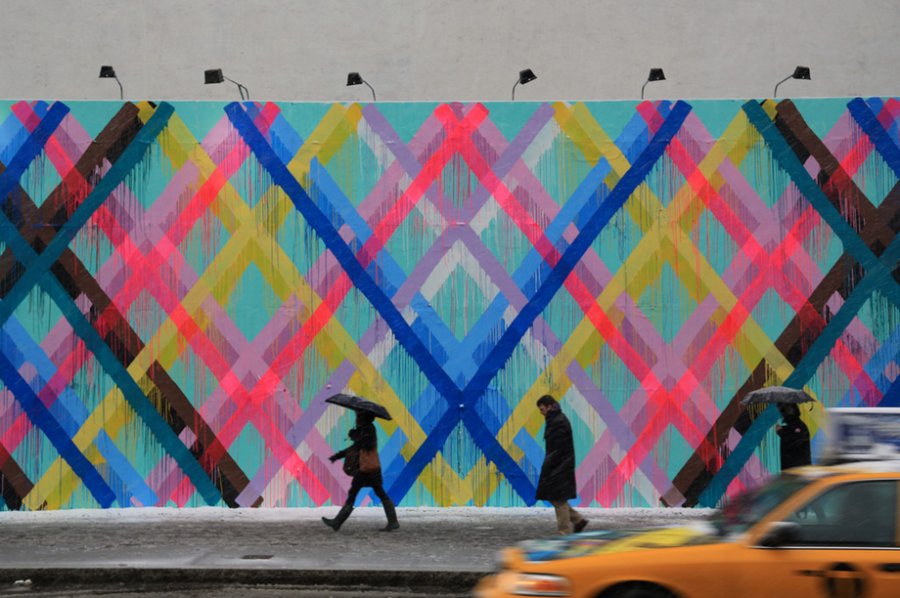 Photo courtesy Luna Park
Related
Popular in the Community