Maya Moore will be rocking new kicks from a very exclusive sponsor when she steps onto the court for the Minnesota Lynx's first preseason game against the Indiana Fever next week.
But the WNBA's number one draft pick actually came in second this time to April Holmes, an amputee runner who joined Jordan's team in 2009. Holmes holds the world record in the 100-meter, 200-meter and 400-meter sprint for athletes with single-leg disabilities. A 2001 train crash left Holmes sporting a prosthetic leg below her left knee, but she can still cruise 100 meters in 12.98 seconds -- only 2.49 seconds off Florence Griffith Joyner's world-record time of 10.49 seconds.
Moore's addition to the 25-person roster was celebrated as a major step for women athletes and Moore's profile. Jordan himself praised Moore in a statement, saying, "[she] has a longer list of accolades at the age of 21 than most athletes ever accomplish in a lifetime," and that she is "an inspiration to basketball fans, women, and young athletes everywhere."
A spokesman for Jordan declined to comment on the specifics of the deal, but analysts say it could be worth $3 million to $4 million a year, NYSportsJournalism.com reported. That is a serious paycheck considering Moore told HuffPost two weeks ago that some of her fellow WNBA players make only $36,570. (Moore didn't disclose her own salary.)
Yet some have doubted 21-year-old Moore's credentials, and Forbes promptly published a list of "Five Female Athletes Who Deserved a Jordan Deal More." While it's admirable that those over at Forbes could come up with five female athletes besides Moore -- the list named Candace Parker, Cheyenne Woods, Mia Hamm, Sheryl Swoops and Serena Williams -- the article still assumes that there's only so much room for women on the roster. After all, if Jordan's team added another woman, it would start to look like the average corporate boardroom -- both having about 12 percent female representation.
Contrary to Forbes attitude, Jordan spokesman KeJuan Wilkins said that the company will continue looking at athletes of both genders who "represent what Michael stands for."
"If that means more women," said Wilkins, "we'll look at that."
So, in case Jordan is reading, here are HuffPost's suggestions for additional athletes to consider.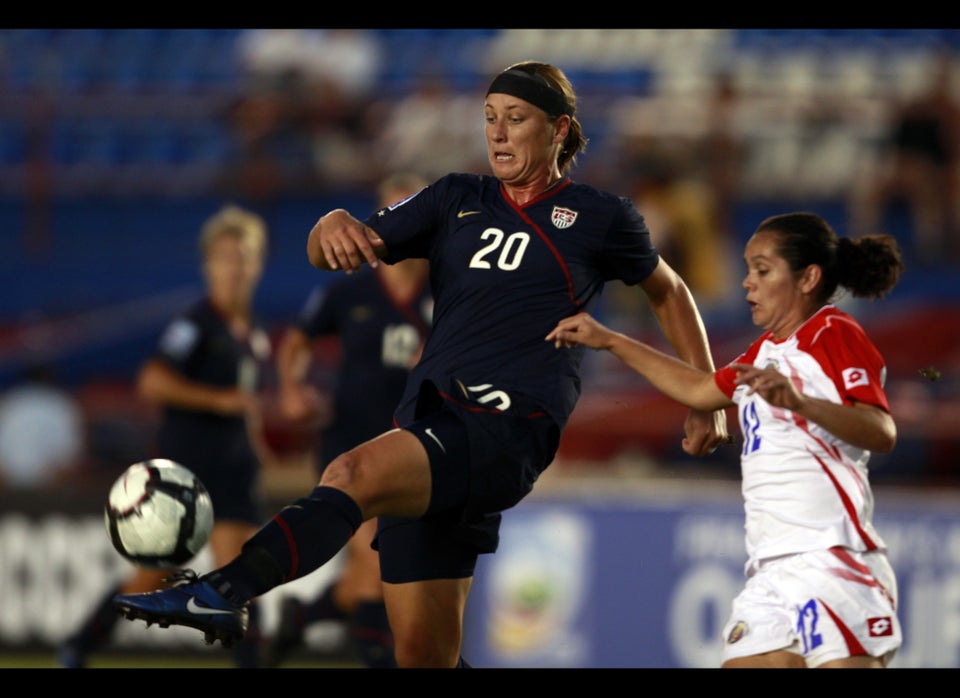 Who Should Team Jordan Add Next to Exclusive Brand?
Related
Popular in the Community