Archeologists working deep in the Mexican jungle say they have discovered a large Mayan city, complete with many monuments and carvings.
"It is one of the largest sites in the Central Lowlands, comparable in its extent and the magnitude of its buildings with Becan, Nadzcaan and El Palmar in Campeche," Slovenian researcher and expedition leader Ivan Šprajc said in a press release.
Šprajc, who's working with Mexico's National Institute of Anthropology and History (INAH), and his team have identified three complexes at Chactún. Within these complexes, researchers found pyramids, ball courts, monuments, plazas and altars.
An inscription found on one of the monument's stelae was the basis for the city's name. According to the inscription, a former ruler named K'inich B'ahlam "affixed the Red Stone (or Great Stone) in A.D. 751."
"These people may not have known the meaning of the monuments, as some of the stelae were found upside down, though they knew they were important and worshiped them, as ceramic offerings were found in front of some of the monuments," Esparza said in the release.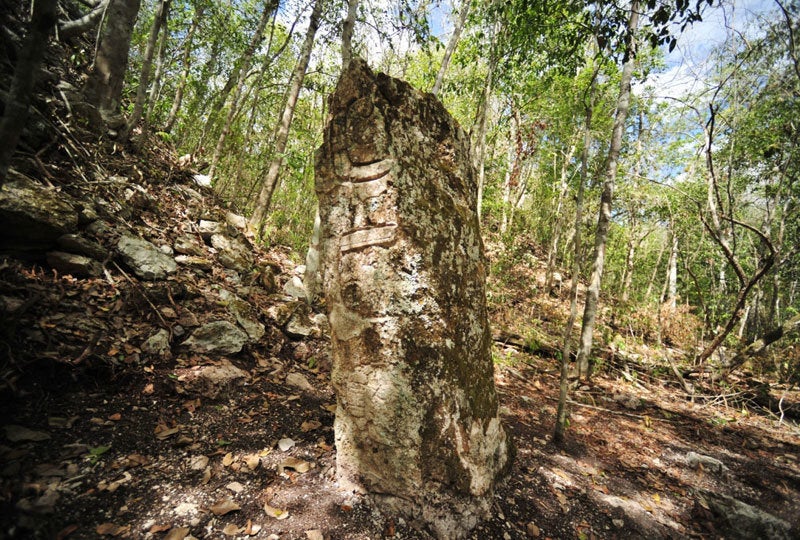 Maya Site Discovered Southeast Of Campeche
Popular in the Community