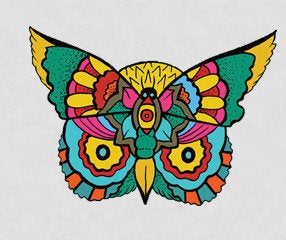 Like Ani Difranco sang in "Subdivision," I've been "wondering what it will take for my country to rise." As an artist and musician, I have been straddling a line of promoting peace and love, and fighting the powers that be to try to address this question that has often left me angry, overwhelmed and feeling helpless. However, something inside of me is drawn to the idea that a transformation will happen through a massive spreading of indigenous wisdom and a return to honoring the feminine in men and women. I felt I needed to become a sort of spiritual warrior, through music initially, and now through a new performance/healing group we just started called the Wumanity Clan, and an all-encompassing group called Owl Tribe, which I will describe in a later post.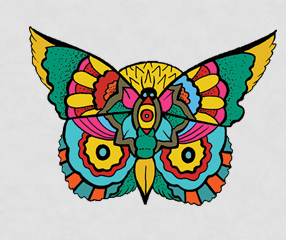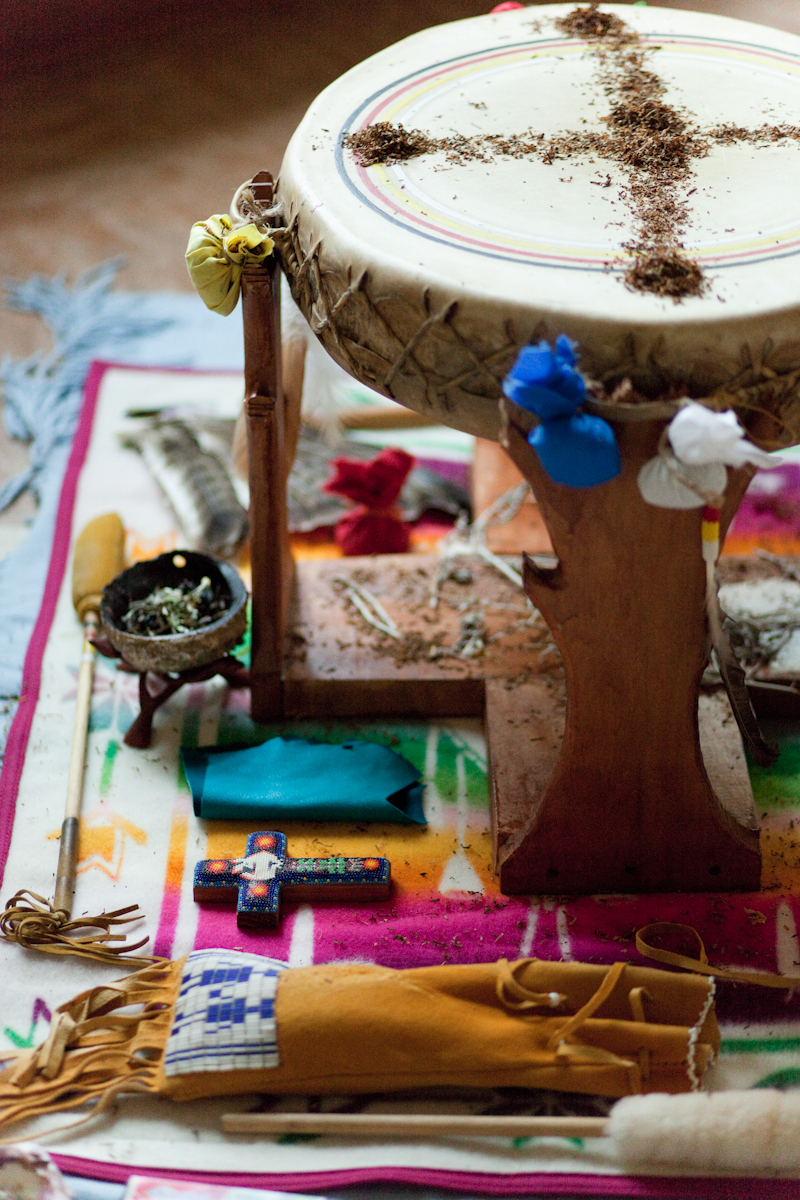 Photo credit: Laura Petrilla
But, first things first! How did this theory evolve in me, you might wonder? Over the next few months I hope to share more about myself and my journey here on the Huffington Post to give you a peek into the evolution that has now led me to a tour in Mexico during the highly anticipated date of December 21, 2012.
After some personal tragedy and loss, I started this inquiry many years ago by launching an all-female company called Näkturnal, and through circle gatherings with women, inspired by the ancient prophecies that suggest, "when the women gather the world will heal." This made perfect logical sense to me, given human feminine instincts of nurturing and cooperation are obviously not honored at the level I feel they should be in this competitive patriarchal culture. This not only affects women, men are often socialized in a way that neglects their feminine nature. I believe that women coming together to heal will trickle out to all of society.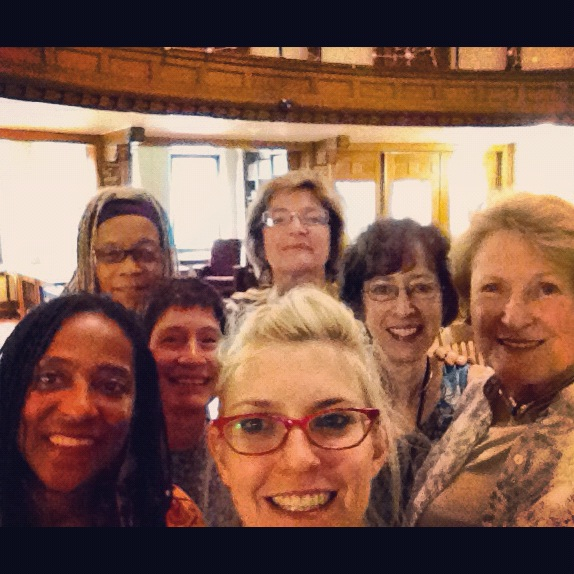 At first, for several years, I just listened to wise women. I would cry, express my struggle, feel their inspiration, all while learning and healing from the inside out. I discovered more about the female holocaust, community initiatives for peace, and the power of group meditation and intention. One of the women in the initial gatherings, an author and psychotherapist named Vikki Hanchin, has now become like a mother and mentor to me. She would attest that the girl she met in the first gathering is not the same one that sits with her today. With the help of these women and my amazing collaborators at Näkturnal, I found my SELF. It's a constant growth process, but I feel closer than ever to making sense of it all.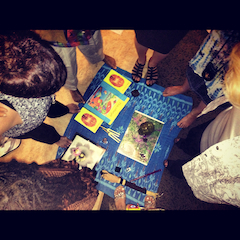 Our group was often involved in planning spiritually oriented events and one day Vikki called and needed the "Young Tribe" to help make sure that the Mayan spiritual teacher from the Yucatan, Ac Tah's message didn't end up only capturing the ears of ex-hippies and fear mongering "end of the world" junkies. I agreed to promote his trip to Pittsburgh with the help of my company and the whole Peaceburgh Community. Nearly 300 people attended an event in Pittsburgh in May of 2011 to hear the "Walking Mayan" talk about what the end of the Mayan Calendar was really all about.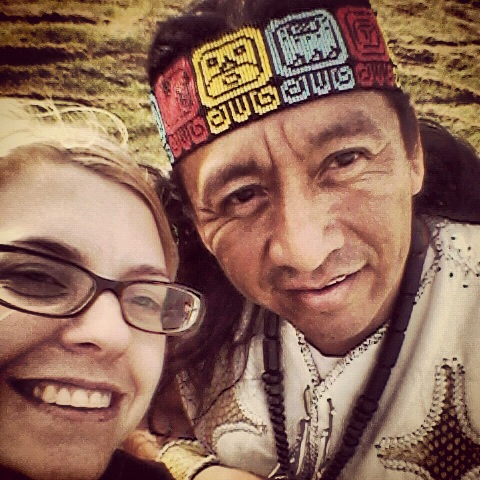 Who is Ac Tah? These days it is hard to describe who he is to me. Friend, Teacher, Brother, and Guru might be adequate, but as we both learn each other's languages, I think our working relationship will expand even further. As I sat at the event in Pittsburgh and listened to his message, I felt like I had not only heard it all before, but like he was tapping into the same stream of what you might call, spirit, energy or consciousness that I am when I write music. He addresses the issues of mass fear conditioning, global devastation, and intense imbalances, but calls for focusing our energy on peace, love and joy to redirect the madness. I knew this was the beginning of something important.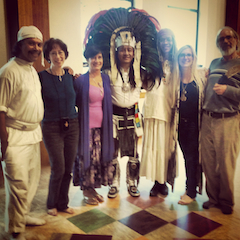 Ac Tah's visit was a follow-up to the Pittsburgh visit by Don Alejandro, 13th generation Mayan High Priest, official prophecy carrier, and Mayan Calendar Day Keeper. Don Alejandro has been referred to as the Mayan Dalai Lama. Why did he also come to the 'Burgh? Vikki's breaking story, reporting on our city's three rivers' connection to the Mayan 2012 prophecy, had reached the hands of the Mayan Elder Flordemayo of the International Council of 13 Indigenous Grandmothers. Flordemayo asked her teacher Don Alejandro to confirm this report. He said, "It's true, and I want to join you in Pittsburgh to bless these rivers." They came to Pittsburgh and he brought "The Statement of Revelations and Prophecies," confirming the Pittsburgh three rivers-Mayan 2012 prophetic connection. Vikki's writings were validated and Pittsburgh's interest in the Maya elevated significantly.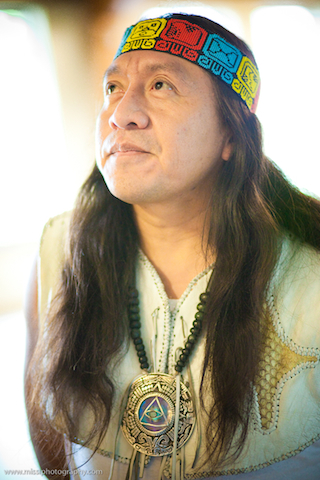 Photo credit: Laura Petrilla
I suppose our job as promoter wasn't so hard after all, we were all hungry for more Mayan wisdom by the time Ac Tah arrived. But I didn't stop there because I wanted to have more of a connection to his work. I offered up our house to Ac Tah and his crew while he was here, and my "event planner" came out in full effect, as I made sure everyone was fed, arranged transportation, and handled other logistical tasks, etc. The amount of gratitude I got from Ac Tah's camp made me realize that there was a need for someone to help handle these logistics while they continued their U.S. tour. Then I realized they had to go to 13 cities in 18 days with no GPS. The idea of them relying on old school maps sounded like no fun, and their message was too important to show up late. I hit up my business partner to make sure she could spare me, and put my third album on hold. Then I jumped in a tour van for three weeks to begin the 19-month long expansion of consciousness, that has now led me to the Yucatan on December 21st 2012 as well as arranging another visit by Ac Tah to Pittsburgh on November 18th!
REAL LIFE. REAL NEWS. REAL VOICES.
Help us tell more of the stories that matter from voices that too often remain unheard.