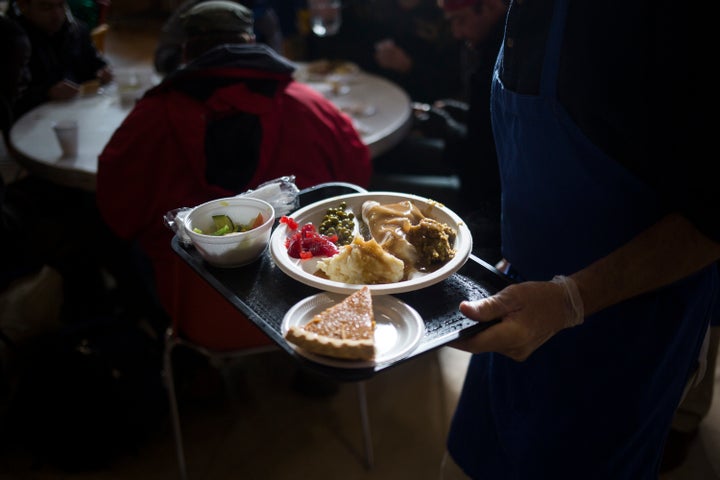 At noon on Nov. 1, Meg Currie Teoh opened up registration for people to volunteer on Thanksgiving for a meal for about 300 people at a church in Lansdale, Pennsylvania. By the following morning, every slot for serving food, greeting guests and cleaning up was filled. And with that, she also had a whole roster of disappointed volunteers hoping to get off a waitlist.
"It's like Ticketmaster," said Currie Teoh, volunteer director of nonprofit Manna on Main Street, of the fervor she sees around Thanksgiving from people who want to give back. "That does not happen the rest of the year. We cannot fill a spot that fast." Through its food pantry, soup kitchen, and financial aid program, Manna on Main Street works to end hunger in the North Pennsylvania region.
Most nonprofits, particularly those involved in food service, see a surge in volunteers every year from Thanksgiving through New Year's. These groups say they're grateful for the increased interest and donations. But they wish they could somehow extend the outpouring of support to slower points of the year.
"It's a struggle. We get enough people to get by. But it's a struggle every week," Currie Teoh said of recruiting volunteers after the holidays. "I really wish I could bottle up this energy and tap into it at those times."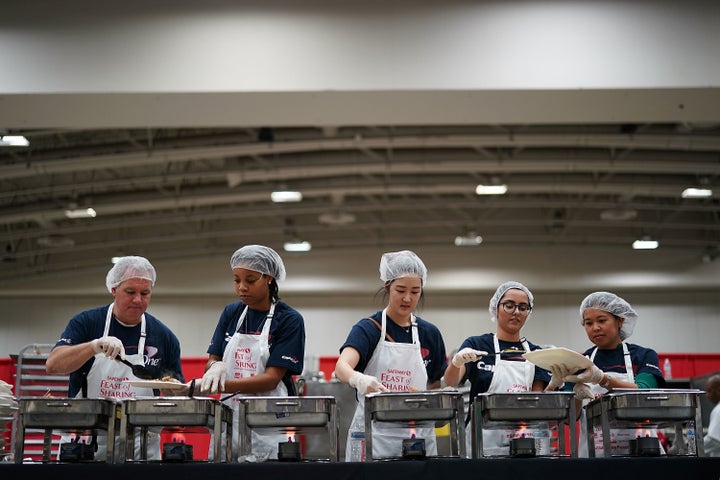 Nationally, projects saw a 42 percent increase in volunteers last year over the holidays, compared to sign-ups for the whole year, according to data compiled by HandsOn Connect, a group that helps nonprofits manage their volunteer base. That spike was even more dramatic for some local groups. The Center for Volunteer & Nonprofit Leadership, a California group that offers guidance to nonprofits, reported a 200 percent increase in volunteers over the fall and winter compared to the spring and summer months.
But once the holidays come to a close, the number of volunteers wanes almost as quickly as they came rushing in. For groups that rely on volunteers to offset costs, this is one of the biggest challenges they face.
"Late August is our worst time," Currie Teoh said. "Everyone is getting one last vacation in or headed back to school. Everyone has a lot of other stuff going on. It's tough, I'm not going to lie to you ― it's tough."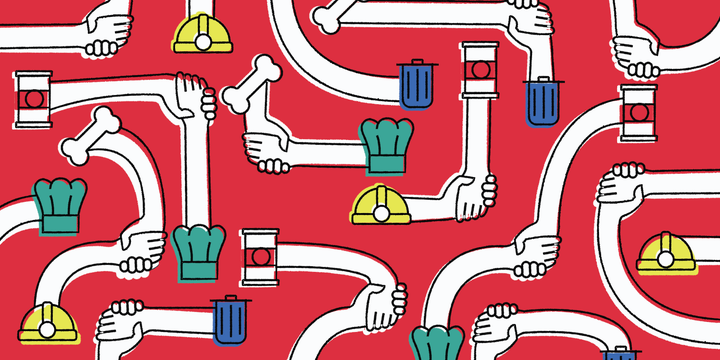 Nearly every school in the U.S. participates in the National School Lunch Program, which provides meals to more than 30 million children every day on average. But when school lets out, students lose out on those meals, which means food banks and pantries have to be prepared for an influx of clients.
"The summer is really slow," echoed Stefanie Arck-Baynes, director of communications at Philabundance, a Philadelphia-based group that feeds about 90,000 people a week. "We're not going to say that it's more important to get food out during that time, but it's just as important [as other points during the year]. When we don't have enough volunteers, we spend more time recruiting...and it's just that much harder for us to meet the need."
Even for a nonprofit as robust as Philabundance, volunteers play a crucial role for the organization's bottom line.
About 15,000 people volunteer with Philabundance every year, packing and sorting food donations, among other tasks. That effort saves the group about $1 million in salaries a year, which translates into 3 million more meals that are provided to people in need, Arck-Baynes added.
Around the holiday season, volunteer inquiries increase by about 10 percent. The holiday shifts at Philabundance are usually reserved by September, and that's even with the extra slots added to accommodate the rise in food donations that come in. Once the group reaches capacity, Philabundance directs volunteers to nearby organizations that could use extra hands.
Experts in the field say it makes sense that people are more keen on getting involved with those in need over the holidays.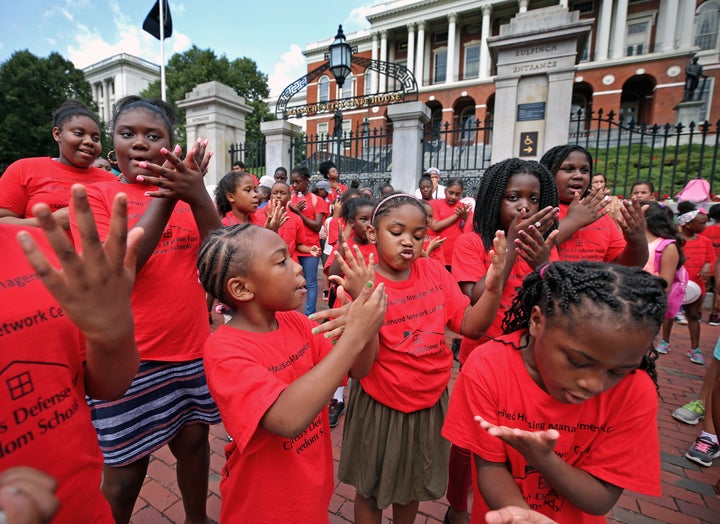 "There's a lot of food and family sharing time together," said Natalye Paquin, CEO of Points of Light, a global volunteer network. "We want to help as many people as possible have those same experiences."
While nonprofits would like to see such sustained interest from volunteers throughout the year, they also find ways to capitalize on the new faces that show up around the holidays. Some volunteer coordinators encourage people to consider helping out at hospitals, nursing homes or animal shelters, which don't get as much traction during this time. Currie Teoh registers the new names in her database and reaches out to them as the year progresses. God's Love We Deliver, a New York-city based group that brings meals to people with serious illnesses, creates special holiday-specific projects.
"Like many nonprofits, the demand for volunteering skyrockets during the holiday season, and then tends to drop off," said David Ludwigson, vice president and chief development officer of God's Love We Deliver. "But we frequently refer to this influx and high demand as a 'good problem' to have."
Related