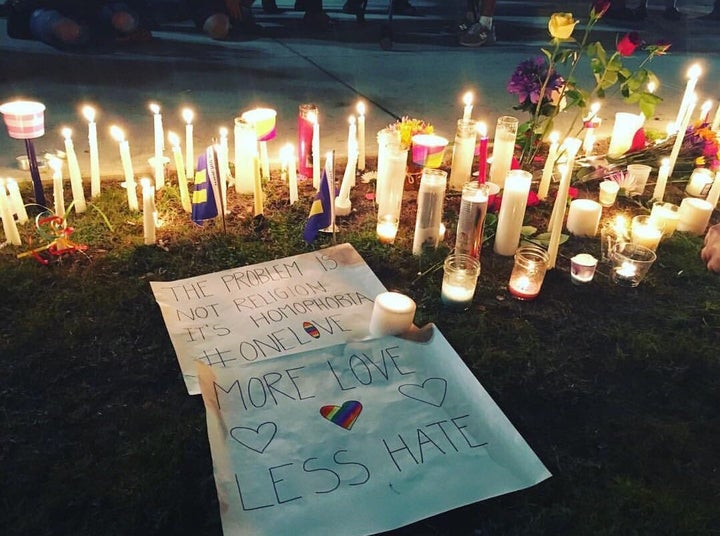 In the early morning hours of June 12, my partner, Heather, jostled me from sleep after my phone buzzed. A cryptic text from a friend flashed on the screen: "Please tell me you are okay."
I replied "I'm okay," but I had no clue what she meant — at first.
That was the morning a man with an unfathomable disregard for human life transformed Orlando into the epicenter of the deadliest mass shooting in U.S. history.
My friend's message had stirred a sense of déjà vu. On the previous morning, she had awakened me with a similar text in the wake of singer Christina Grimmie's murder at an Orlando concert venue. That morning I replied with the same response.
A man with a deep and misguided hatred for the LGBT community had burst into Pulse Nightclub — a community of love, support and acceptance — and opened fire on hundreds of people enjoying a night out. His hate snuffed out 49 innocent lives and critically injured 53 others.
After the shooting, I learned that I lost a teammate from my flag football league, and many of my friends lost someone close to them.
The deadly assault stunned an entire city.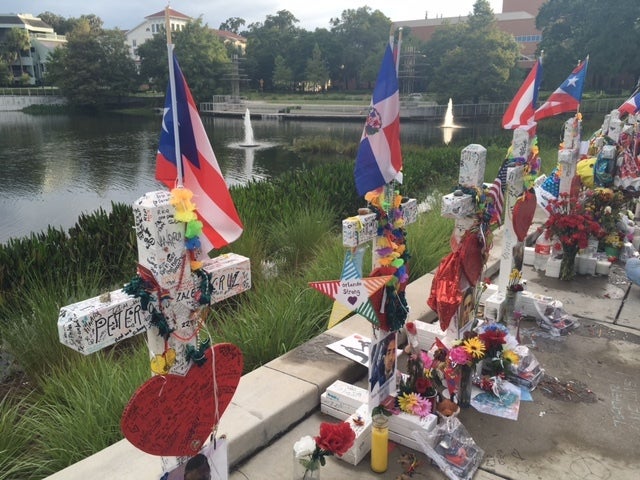 Understanding 'Okay'
"Okay" holds a unique meaning for me and other fans of John Green's "The Fault in Our Stars," a bittersweet masterpiece of two teenagers battling cancer.
"Maybe okay will be our always," Augustus tells Hazel. In that defining moment, it meant "I love you."
But when I texted my friend on the morning after the Orlando shooting, "okay" meant reassurance. After days of painful news coverage, image after image of the victims on social media and candlelight vigils across the city, my understanding of "okay" changed greatly.
It no longer stood for love or relief; now it meant "I'll get through."
In the aftermath of great tragedy, we may find ourselves unable to comfort those we love with our best heartfelt words. We may not know what to ask or how to respond.
"Did you know anyone?" Yes.
"Are you scared?" I don't know.
"Are you okay?" I guess. Maybe. I don't know. Am I okay?
To be honest, I don't know.
Loss of Safety in Orlando
I moved to sunny Orlando more than two years ago.
Before then, Ohio was my home. My birthplace. Growing up, I never worried about my safety. Despite spending hours at Lake Erie without fear, attending a liberal arts college and having the world's most accepting mom, I felt safer than ever in Orlando.
I'm a bisexual 22-year-old. It's a challenging label to wear. You don't quite fit in the lesbian community, and you can't call yourself straight. Understanding bisexuality is a lengthy dialogue — one I focused the majority of my college thesis on — and one that's not up for discussion right now.
The point is that I finally felt safe in Orlando. I felt at home. It is far easier to see two women walking hand-in-hand here than in Ohio, or better yet, it's slightly more common in this city.
To put this idea in perspective: I've been to one LGBTQ+ bar in Ohio, and I know of only two in northeast Ohio. In Orlando, I've been to four LGBTQ+ bars, and I know of nine in Central Florida; one of those is Pulse.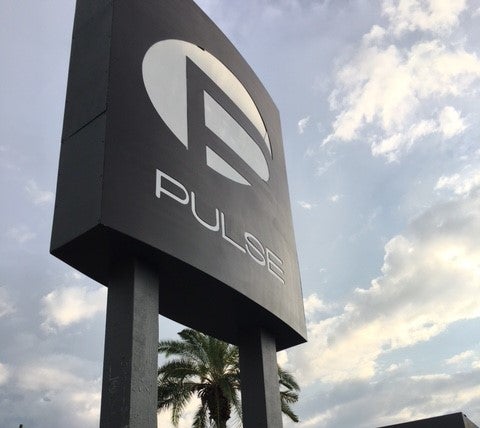 Pulse: It Could Have Been Me
I fit the criteria of most of those killed at Pulse: I'm young. I'm gay. I like to go out with my friends. I like to dance. I like to be happy.
On the night of the shooting, hundreds of people celebrating love, life and friendship — just as I do every weekend — were gunned down.
I never once thought I was in danger at any club or music venue. I doubt any of the victims thought they were in danger minutes before the shooter walked in the club. I doubt Christina Grimmie worried whether the fan asking for her autograph would commit such a crime.
Maybe I am not as safe as I once thought. The place I call home may not be as safe as I imagined. I find myself questioning everything. Maybe I'm not as strong as I thought I was.
I've cried a lot. I've laughed a little. I felt pain and great loss. I felt scared and threatened. I felt strength and courage. I felt so many things over the past couple of weeks that I didn't know what it meant. But you know what: That's okay.
We are allowed to laugh while we mourn. We are allowed to cry for hours. We are allowed to be scared. And we are allowed to say we are not okay.
In the aftermath of the massacre, Orlando has come together in an outpouring of love and support for those ripped away from us too soon. We've come together to remember so many innocent people and to find the strength to get through.
We will not be defined as the home of the largest mass shooting in the United States. Rather, we will be defined as the home of love, beauty, magic and acceptance. We will not live in fear.
We must come together to change our society. We must stop this senseless violence. We must care.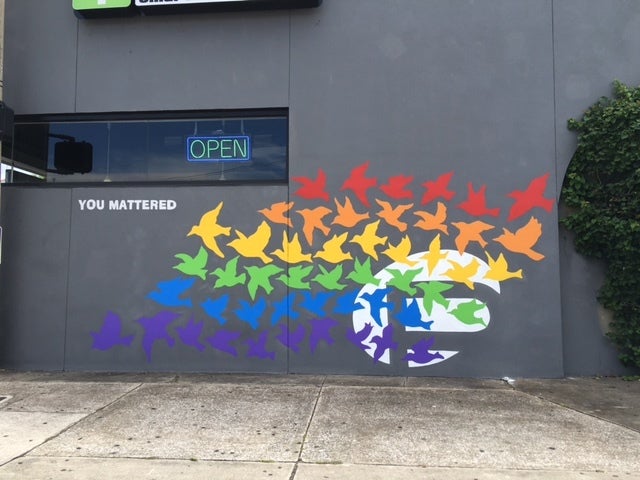 To learn more about me and other issues I write about, visit my author page.
Calling all HuffPost superfans!
Sign up for membership to become a founding member and help shape HuffPost's next chapter