I so admire beauty bloggers. I spend my morning free time drinking coffee and perusing through Instagram looking for the latest trends, just before my son wakes up. Some are surprising. Some are inspiring. As a writer and resistor, I've noticed that makeup trends of today say much more about the state of our world than some might realize. Fashion has always been a marker by which to make statements that reflect the inner workings of the mind. But I would argue that never before in history has makeup been so eclectic and free. It speaks volumes of a generation trapped under the weight of looming fascism, and ready to smash the patriarchy.
Today, makeup isn't just about beauty. It's not about a sense of identity or belonging. It's not even about covering up what parts of ourselves generations of consumerism told us were unacceptable. It's about expression, and breaking free. Just look at any beauty brand featured on Instagram. The daring ones have always been there. MAC has led the way to newer companies like Glossier and Colourpop, who are laying out the contemporary face. And companies like Ipsy and Covergirl feature not only women of all races in their ads, but men to challenge our idea of who can wear makeup and how. The question of why is up to the individual. But more and more, we see looks that make statements. You can be wispy on Wednesday and savage on Saturday. And it doesn't matter whether or not what you wear makes you look good. It's about how it makes you feel. What does it allow you to say? What can a lipstick teach us about being politically active? Millennials are seizing control of the conversation about what beauty is, what a woman can be, and how showing up is all you need to be seen.
The BOLD BROW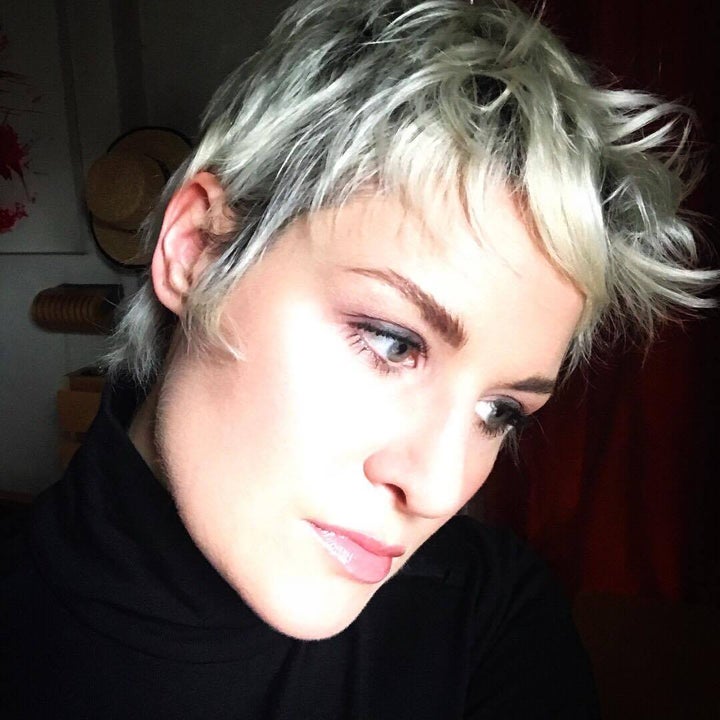 2017 ushered in the era of the bold brow. And we're not talking about your mother's 1980's feather look. We've skipped over Brooke Shields and straight into Lydia Deetz territory. It's about a stern gaze, and unwavering confidence. The look says "I Bite." It's about fearlessness and challenging the onlooker to see past the perceived feminine and straight to the power. It says "No means No." and "I'm here for me." The Bold Brow is to 2017 what shoulder pads were to 1987.
The CLASSIC RED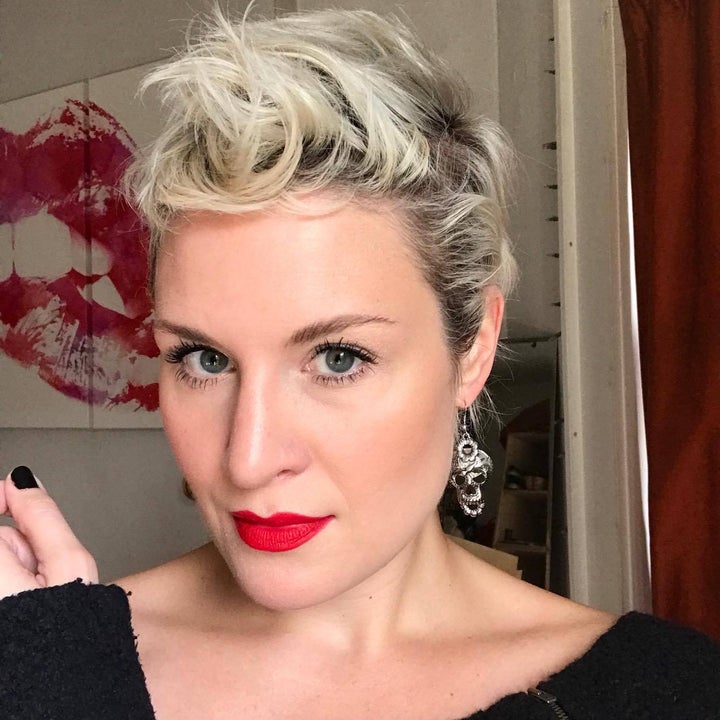 Women have worn red lipstick for decades. The 1940's and 50's led the way in projecting this as the one look women were allowed. Now, with the unlimited choice of colors, wearing red lipstick is a statement. It doesn't need to be completed with a winged eye or false eyelashes. Today, a bold red lip and no other makeup projects choice, autonomy, and a dedication to a new ideal of feminine. It's about simplicity and boldness in one primary color. It's worn in 2017 not only on special occasions, but to the gym or coffee shop. Red lipstick denotes vivacity and life force, without being coy.
The BOLD LIP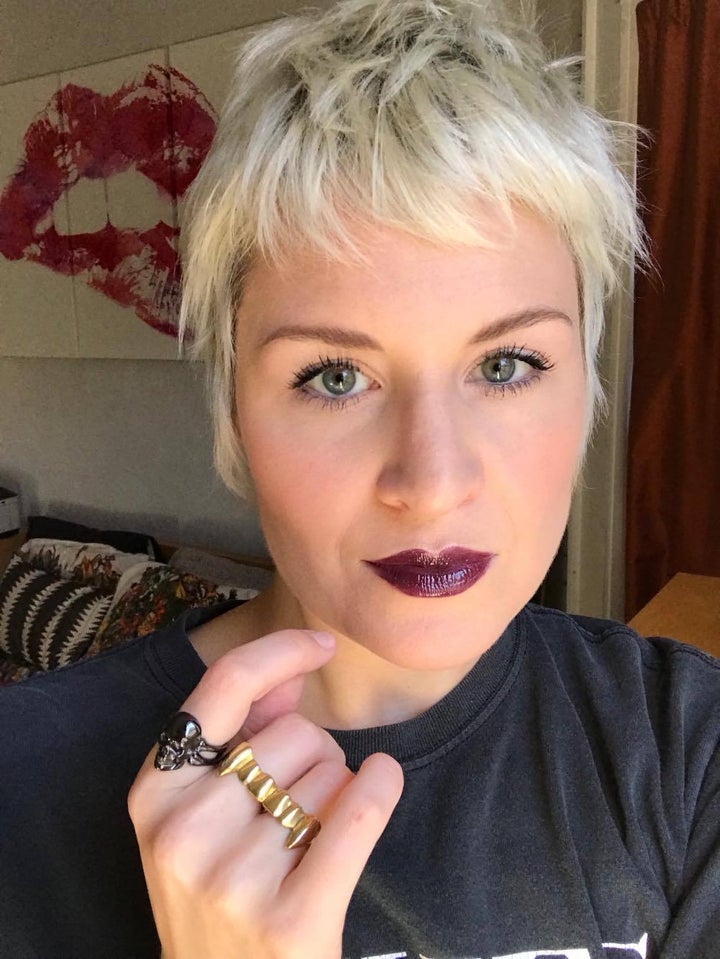 The bold lip is a staple of DGAF millennial makeup. When I was in high school, black and blue lips were taboo. Now, they represent the notion that you can literally wear whatever you want. You can have glam, understated eye makeup and rock a blue, gray, or deep purple lip. It's not just for rock concerts or sullen teens anymore. It's an expression of a demand for a more just society. The bold lip look signifies bravery and sense of self-possession.
The NUDE LIP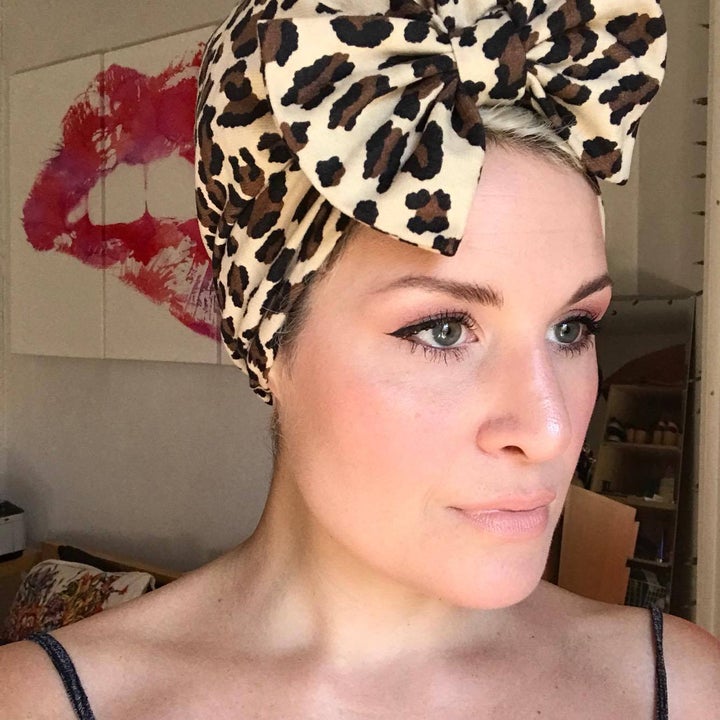 It feels like everyone today is rocking a nude lip. The nude lip is a power move. It almost allows the mouth to blend in with the rest of the face. It's a way for a woman to signify the mystery of her inner thoughts, and also to acknowledge the forced silence of women throughout history. Nude is sexy because it is barely there, but also because it says you're wearing lipstick for you, and don't care if anyone else sees it. It doesn't enhance the color of the face, but keeps the onlooker wanting to know more. The nude lip is the way to embrace being sexy, without needing anyone's approval. This defines millennial feminism.
The Magic Unicorn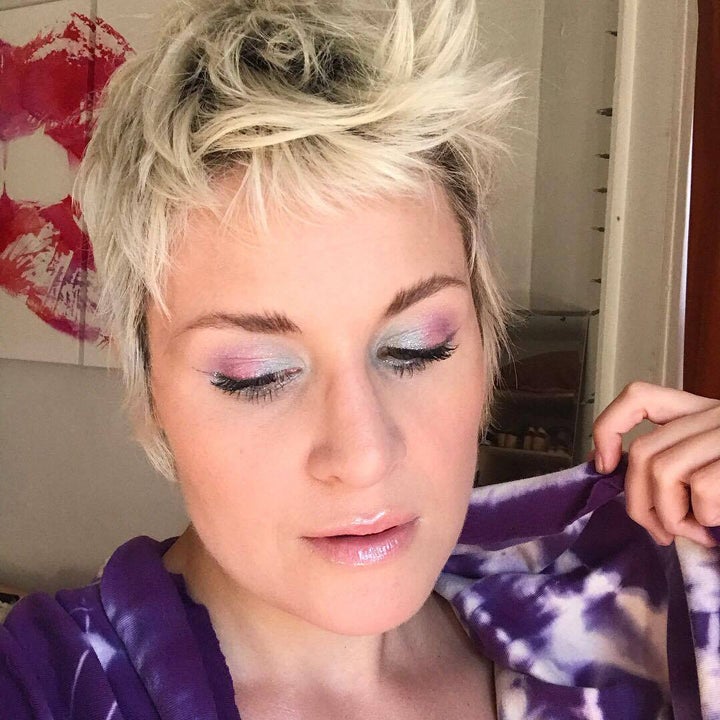 The Unicorn Look is the peak thrive of DGAF makeup. This is the generation that grew up with Lisa Frank, My Little Pony, and The Labyrinth. There is no longer the need or desire to conform to "age appropriate" looks. Millennials want sparkles, iridescence, and unapologetic color that blends magically and seamlessly. When nuclear war could be a reality at any moment, the need for bomb shelters has given way to a YOLO sense of style. The Unicorn defines this. We seek the refuge of the innocence of youth, while knowing that the magic we create as adults is possible if we don't allow anyone to stand in our way.
In a time in history when cultures are blending together and becoming awake to the collective and differing experience of others, makeup is something that can free us. Makeup allows us to pretend in a time when escape is what we crave, but our attention is a sense of moral duty. To all the people out there looking for their glam, know that you can be anything on any day and not lose a sense of who you are. The truth is in consciously choosing to see the beauty, daring, and power of yourself and others at all times.
Popular in the Community