I'm not going to share the details of my personal experience, but I will tell you that second opinions are a great way to avoid unnecessary medical procedures. A second opinion probably saved my life years ago, and I am now skeptical any time I hear someone talk about surgery.
Unnecessary medical procedures are not uncommon. A 2013 study by USA Today revealed that unnecessary surgeries in the United States might account for as much as 10-20 percent of all operations. These include spinal surgeries, knee replacements, hysterectomies, and caesarean sections. Various cardiac procedures are also included in this list, which scares me, as I'm someone who lives with hypertension.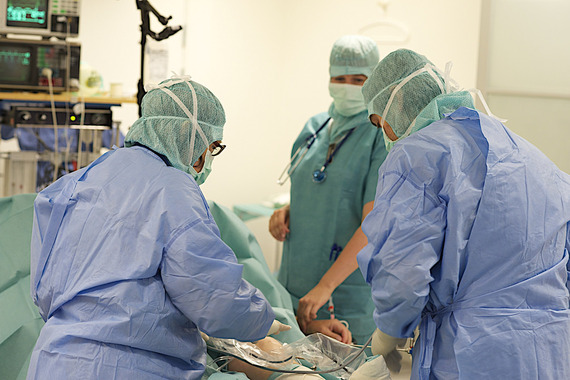 Pictured above, knee surgery being performed in 2012. Knee replacements were identified in the 2013 USA Today report as being part of the 10-20 percent of unnecessary surgeries. Image courtesy of Flickr.
These type of unnecessary medical procedures are not limited to the United States. In 2014, the Royal College of Surgeons of England conducted an inquiry into the operations of Aberdeen Royal Infirmary (ARI), one of the largest hospitals in the NHS Grampian publicly funded healthcare system.
The health board initially refused to release full details of the report, but reluctantly did so in 2016. To me, that's an obvious sign there is something they did not want people to know.
The inquiry came after what was reported as a dramatic breakdown in team-working within the surgical department of the 900 bed hospital. The results showed some cases where decision making was considered questionable, leading to surgeries that may not be in those patient's best interests. In defense of ARI, other cases were found to be reasonable procedures and the patients achieved a favorable outcome from them.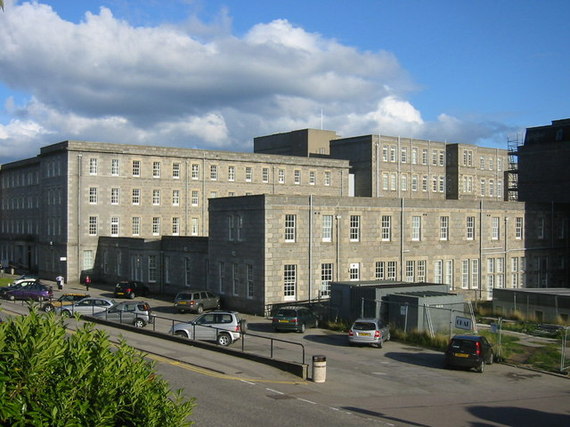 Pictured above, the entrance to the Aberdeen Royal Infirmary as shown in 2007, © Copyright Donald Thomas and licensed for re-use under Creative Commons License ShareAlike 2.0.
It appears that disagreements about patient care led to the inquiry, and eventual report, concerning ARI's surgical practices. Hopefully, your healthcare provider will have the same disagreement -- and I trust, correction -- regarding patient care before you ever receive a recommendation for surgery.
A recent lawsuit filed in the state of Florida claims that the Hospital Corporation of America (HCA) failed to act against a doctor who was found to be performing unnecessary surgeries on patients. The lawsuit claims that one procedure was performed in 2013, three years after HCA determined that unnecessary surgeries were being performed at some of its hospitals.
According to an article in The New York Times, the procedures began as early as 2008 when Dr. Abdul Shadani, the subject of the lawsuit, was witnessed placing a stent into a patient who did not appear to have any blockage. The nurse who observed the procedure reported the incident and was later told that his contract with the hospital would not be renewed. However, Shadani continued performing procedures.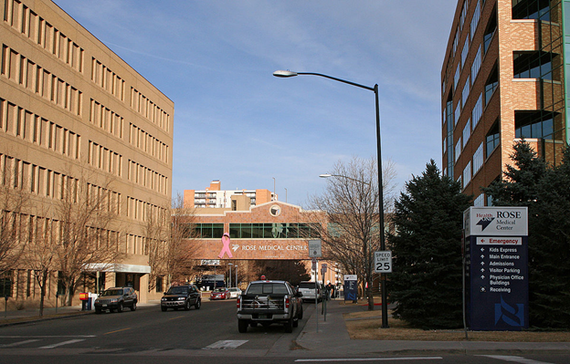 Pictured above, Rose Medical Center in Denver, Colorado, one of the 200+ hospitals and surgical centers managed by the Hospital Corporation of America. Image courtesy of Wikimedia Commons.
It wasn't until the nurse persisted with his claim that an inquiry actually took place, the results of which showed problems with 13 of 17 cases performed by Shadani. According to the attorneys for the plaintiff, the HCA never revoked the privileges of Shadani and he continued to perform unnecessary procedures at Lawnwood Regional Medical Center & Heart Institute. The hospital has acknowledged the lawsuit and released a statement that they plan on defending it vigorously, disputing the allegations of the complaint.
If the allegations in the lawsuit are substantiated, let's hope that there are more of the same nurses in the healthcare facilities we continue to visit. After all, a whistleblower taking care of business ahead of time could save us from being subjected to surgeries we don't need. Hopefully the facility has enough common sense to listen and take action.
Now, I'm not a doctor, nor do I play one on television. Don't let me advise you on whether your medical procedure is necessary or not. Unnecessary procedures take place every day, but that doesn't mean that yours is a bad decision. Just keep in mind that if you are unsure, second opinions are always available and often recommended.
Has something like this ever happened to you?