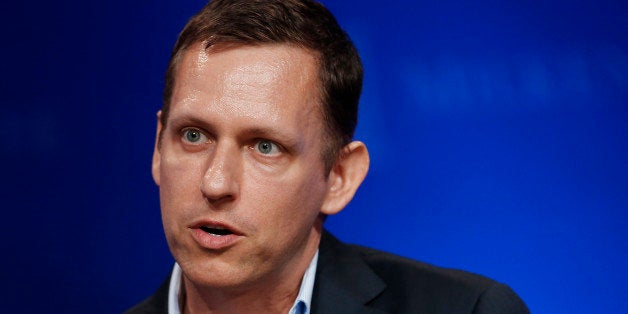 WASHINGTON -- Big-name technology titans from different ideological backgrounds are backing a super PAC formed by Harvard professor Lawrence Lessig to reform the nation's campaign finance laws.
The Mayday PAC, launched on May 1, announced a crowd funding plan to raise $12 million to back supporters of publicly financed elections in 2014. If people help raise $1 million, with contributions of $10,000 or less, in one month, Lessig said wealthy supporters would kick in another $1 million. The group raised its first $1 million by the middle of May.
The big supporters providing the matching $1 million include LinkedIn CEO Reid Hoffman, venture capitalist and PayPal co-founder and president of Thiel Capital Peter Thiel, TED curator Chris Anderson, Union Square Ventures partners Brad Burnham and Fred Wilson, Women's Entrepreneurial Festival co-founder Joanne Wilson, and Schooner Capital founder Vin Ryan.
"It's kind of a perfect mix of people," Lessig, a well-known reform advocate with close ties to Silicon Valley, told HuffPost.
The name that stands out among the seven announced donors is that of Thiel, a well-known libertarian and Republican donor. In 2012, Thiel financed a super PAC supporting the presidential candidacy of former Republican Rep. Ron Paul of Texas. Thiel also was a major donor to the upstart campaign of Sen. Ted Cruz (R-Texas), who on Tuesday decried efforts to reform campaign finance to reduce the amount of money in politics.
Thiel is best known for co-founding PayPal and for being the first outside investor in Facebook. He has donated to a series of conservative groups and causes, including the Club for Growth and conservative prankster James O'Keefe. But as a libertarian, Thiel supports gay marriage and the legalization of marijuana, among other socially liberal issues.
He has recently taken the unorthodox position -- at least among vocal conservatives -- of supporting an increase in the minimum wage. Thiel argues that a higher minimum wage would mean fewer people dependent on government programs.
Support from Thiel for Lessig's campaign to reform campaign finance laws is not only eyebrow-raising because of his libertarian politics -- the Libertarian Party has called for the repeal of all campaign finance laws since at least the 1970s -- but also because of a political treatise he penned in 2009 declaring, "I no longer believe that freedom and democracy are compatible."
This belief, whether Thiel still holds it, would seem to conflict with the rejuvenation of democracy that Lessig and campaign finance reformers hope to achieve. Still, Lessig said, "I do think that he's deeply committed that something fundamental has to change."
Lessig's project got off the ground before the crowd funding began, thanks to Thiel and Hoffman. Hoffman worked with Thiel as a former PayPal employee. According to Lessig, the Mayday PAC plan for 2014 prepared by a consulting firm run by former White House official and pro-Obama super PAC head Bill Burton was paid for by the two Silicon Valley billionaires.
Hoffman, for his part, has emerged as a major Democratic Party donor in recent years, giving $1 million to the pro-Obama super PAC Priorities USA Action and tens of thousands more to political candidates since 2012.
The other donors to the Mayday PAC either have little donor profile or also give to the Democratic Party and its candidates. Some, though, are known for getting behind winning investments. Union Square Ventures, founded by Fred Wilson and Brad Burnham, put money behind Twitter, Tumblr and Zynga early in their development.
Only Vin Ryan, the Boston-based billionaire investor, has a history of supporting campaign finance reform, having given $500,000 to the Friends of Democracy super PAC launched by investor Jonathan Soros.
Lessig previously told HuffPost that it was important to develop a bipartisan cast of supporters to reflect public backing for reform -- high among members of both parties.
The super PAC is now on to its next round of crowd funding, with the goal of raising $5 million from donations of $10,000 or less to be matched by another round of yet-to-be-named big-dollar donors.
Before You Go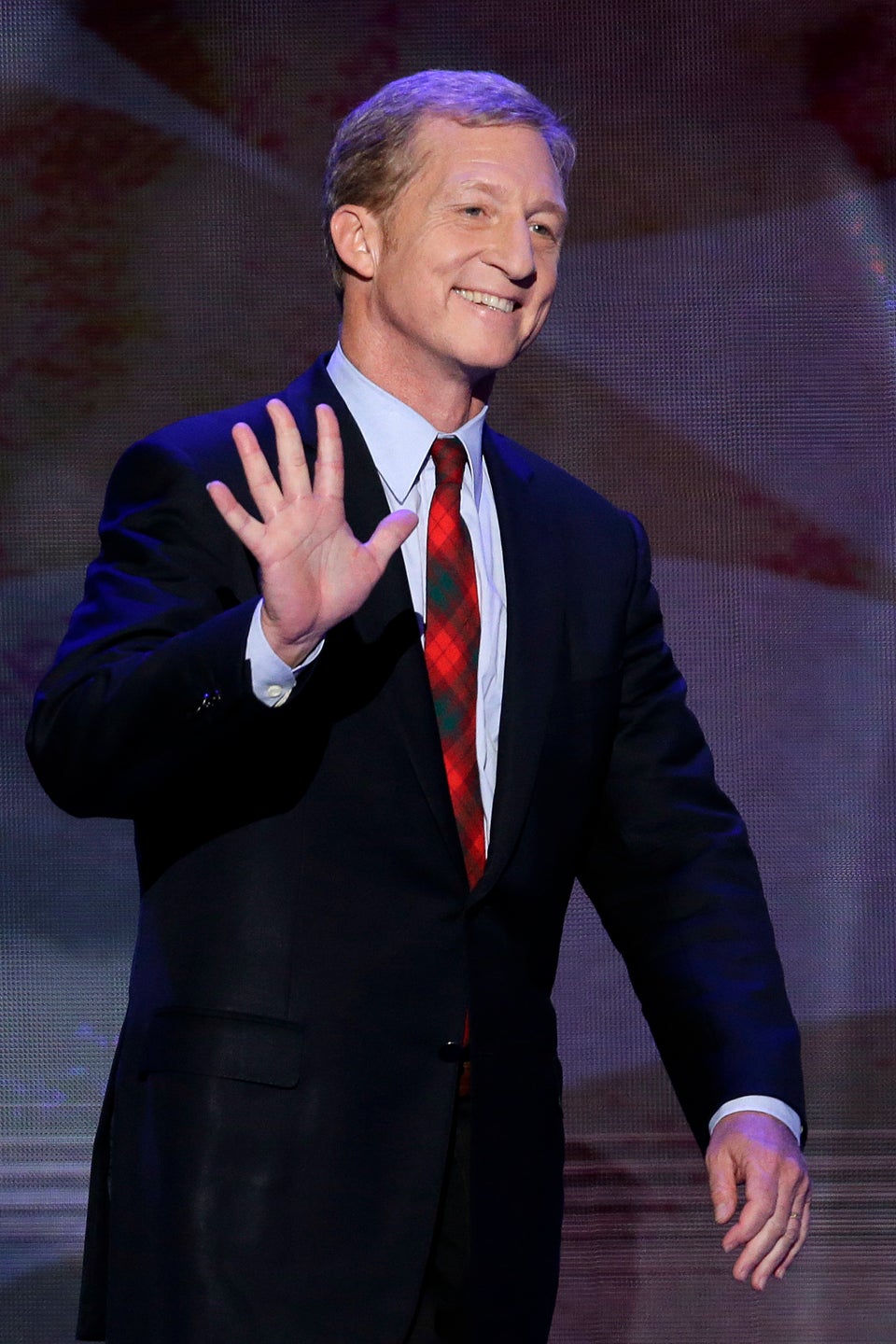 2014 Election: $500,000-Plus Super PAC Donors
Popular in the Community