If you're an animal that enjoys eating mayflies, and you live in the Upper Mississippi River Valley, this is your time to chow down. If (as is likely the case) you are human, you're out of luck.
The annual mayfly hatch along the Mississippi River is in full swing, and on Sunday evening the event was large enough to appear on radar in the western Wisconsin area. According to the National Weather Service, parts of the swarm flew as high as 2,500 feet above the ground in the La Crosse, Wisconsin, area:

Minnesota outlet KARE 11 compared the radar signature to that of a "significant rain storm," adding the bugs have turned "surfaces of cars, buildings and just about everything else" into a "slimy mess."
According to the National Weather Service, this particular mayfly hatch was of the larger black-brown Bilineata species, which emerge from the mud on the river bottom during the warm season. Per Michigan State University, adult mayflies have a lifespan ranging from a few days to a few hours, meaning this particular emergence will be over soon.
See PHOTOS of the insect swarm, below: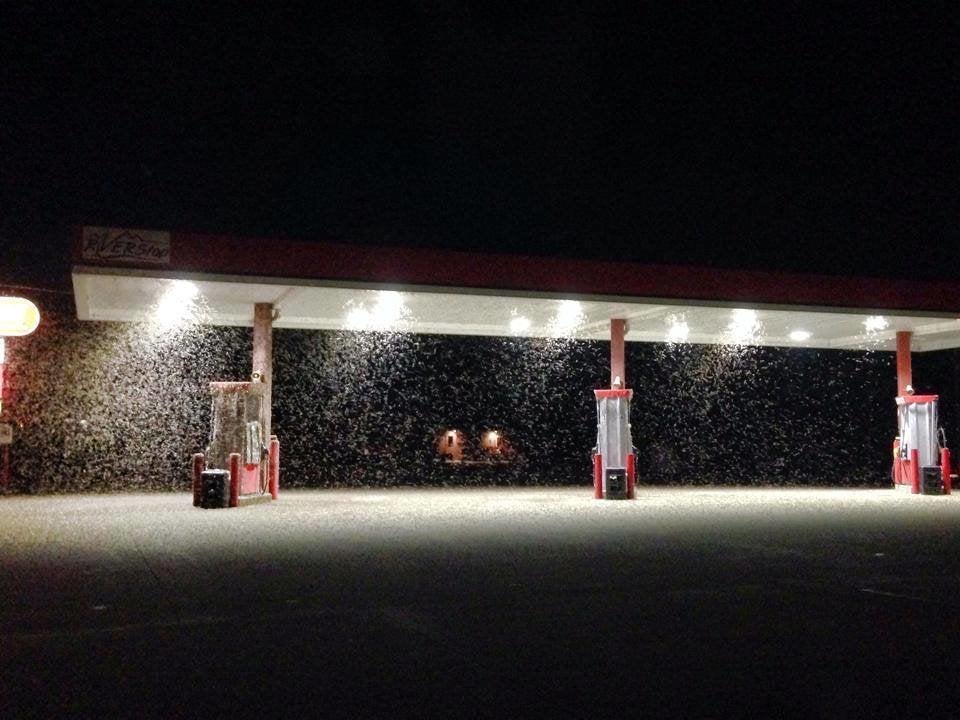 Wisconsin Mayfly Hatch
Support HuffPost
The Stakes Have Never Been Higher
Related
Popular in the Community