We're going to give you a minute to let that sink in -- a 4-year-old is designing for J.Crew -- we're starting to feel a little, er, under-accomplished.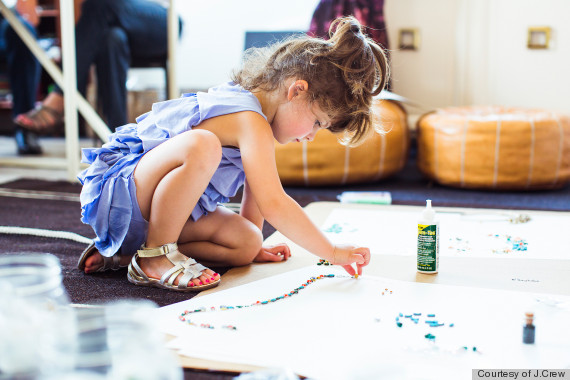 Mayhem used paper, gift-wrapping tape, jewels and other arts and craft supplies to make various pieces for the collection and then the J.Crew design team turned them into the real thing.
If you're anything like us, you're probably thinking it's impossible for a kindergartener to help design a fashion line, but Jenny Cooper, Head of Crewcuts Design, ensures us that Mayhem is as talented as she is made out to be.
"When we met with Mayhem for the first time we were really curious to see how she would work and were amazed to watch this barely 4-year-old girl start meticulously folding the pleats on a skirt and placing stones very specifically and carefully on a top she had just fashioned around herself. She has such an inventive and creative personality that really resonated with us. It was great to have a truly creative child be at the heart of the design process. "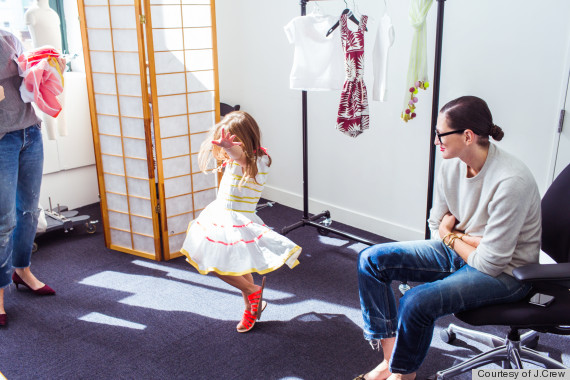 We chatted with the pint-sized designer and asked her how she felt about working with J.Crew, why she loves designing and what she really wants for the holidays. Here's what she had to say:
How did you feel when you heard J.Crew wanted to work with you?
Mayhem: I felt like oh yeah, I totally want to do that.
What was the best part of designing for J.Crew?
What was the hardest part of designing for J.Crew?
What makes you feel pretty?
What is your favorite thing about making clothes?
What do you think every 4-year-old should have in their closet?
M: A shirt and a dress and pants. And they should all be white and blue.
Do you want to continue to design clothes when you get older?
M: Mmmm hmmm. [She said because she had a mouth full of marshmallow when asked]
What's your favorite activity outside of making dresses?
M: I like to ride my bike.
What's the number one thing on your holiday wish list?
Check out more images of Mayhem designing for J.Crew below and keep your eye out for the collection, available this spring.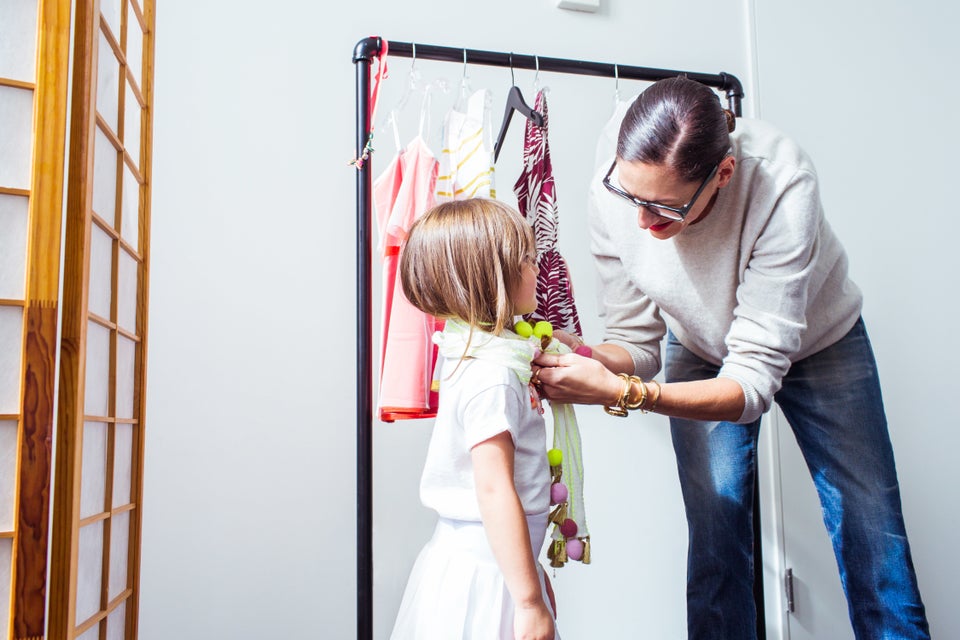 Mayhem Designs for J.Crew
Related