Last week's penultimate Season 10 episode of "The Big Bang Theory" may have left viewers with a few lingering questions. Mainly, what will become of Amy and Sheldon's relationship? In a big plot twist, Mayim Bialik's character, Amy, decides to accept a research fellowship at Princeton University, far away from the West Coast, where she and her beau, Sheldon (Jim Parsons), reside.
Consider yourself warned: The show's season finale, slated to air Thursday, might leave you feeling a little sentimental.
"The season finale is very final. Our writers took a very big risk that honestly I was even surprised that they took," Bialik told HuffPost at Build Series, adding, "It's emotional. Grab a tissue."
But there's good news for fans of the CBS series, which is consistently one of the most popular comedies on television. It just got renewed for two additional seasons.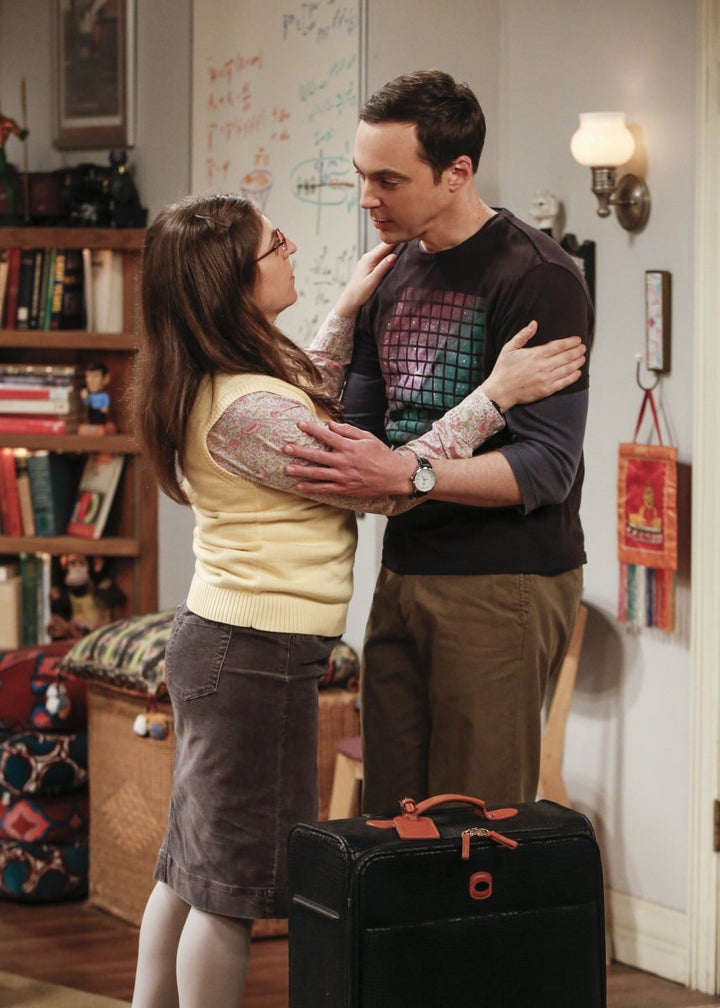 "For us, this is job security … There's also this sense like, 'Wow, this is what I'll be doing for the next two years of my life.' Actors play different parts all the time and so this feels like a very long-running play … This is the longest I've played dress-up as one person," the former "Blossom" star said.
"The Big Bang Theory" is among primetime TV's highest-rated shows and also ranks high in syndication for Warner Bros. A spinoff show, dubbed "Young Sheldon," is also in the works.
"We're not curing cancer, but we are providing entertainment for people in a way that millions of people seem to like. And there's always those haters," Bialik said. "I don't know why 'The Big Bang Theory' haters always comment on things and I always read it. Like, 'This writing is horrible! I hate this show!' It hurts me deeply. And there's enough people who like it. I just get to go in and do my job, and haters can hate."
As for future seasons of "The Big Bang Theory"? 
"I don't know what's going to happen next year, and that's the truth. I won't know until literally the night before we start rehearsing the first episode of Season 11," she said. 
"The Big Bang Theory" airs Thursdays at 8 p.m. ET on CBS.
Calling all HuffPost superfans!
Sign up for membership to become a founding member and help shape HuffPost's next chapter