Ken Jennings, the show's other host, will replace her on the last episodes of the season, set for taping on the Sony lot May 16-19, according to the outlet.
"Jeopardy!" uses Writers Guild of America writers, who are picketing over pay and working conditions. The show's clues were written well before the union began its strike on May 2, Deadline reported.
"Our words are on the screen every night," "Jeopardy!" writer Michele Loud told Variety recently. "There is no 'Jeopardy' without writers. Without us it's just an empty blue screen."
A rep for Bialik told HuffPost she had "no further comment at this time."
HuffPost did not immediately hear back from a representative for "Jeopardy!"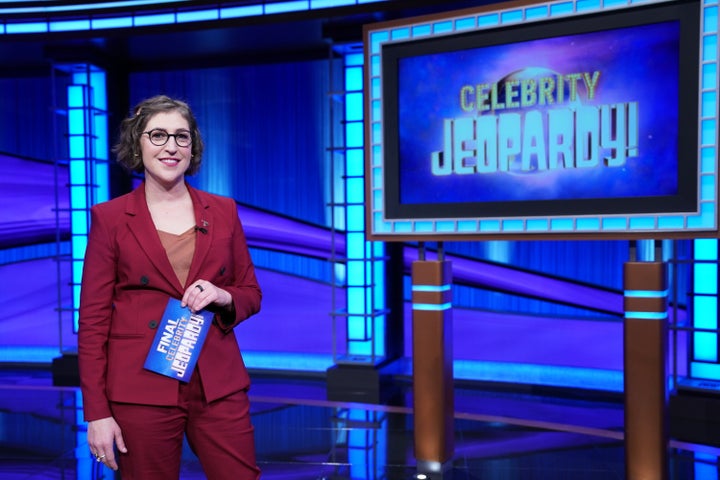 Bialik, who also starred on the recently canceled sitcom "Call Me Kat," was scheduled to host the final block of episodes before the summer break.
Bialik and Jennings' co-hosting arrangement became permanent this season after a tumultuous search for late host Alex Trebek's replacement.
Producer Mike Richards briefly had the job but resigned in August 2021 when racist and sexist remarks came to light.
Popular in the Community