This article is authored by the Mayo Clinic Center for Individualized Medicine. The mission of the Center is to discover and integrate the latest in genomic, molecular and clinical sciences into personalized care for patients.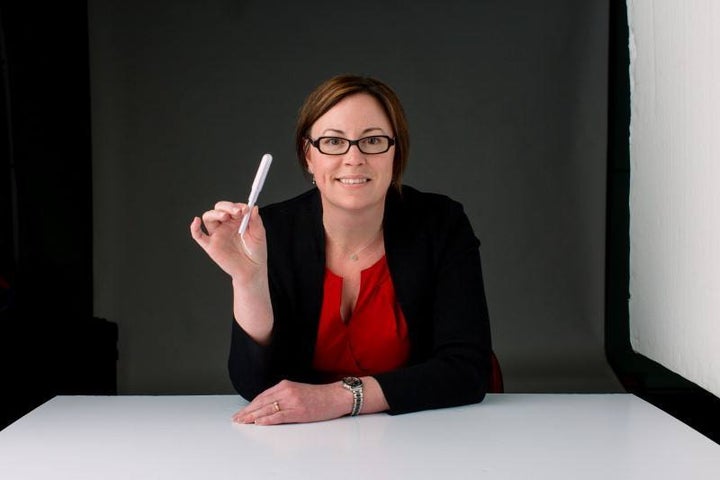 Inspired by the patients she cares for each day, Jamie Bakkum-Gamez, M.D., is working to create a screening test for endometrial cancer that uses a tampon to collect vaginal fluid from a patient. The fluid is then analyzed to detect molecular and genetic changes could signal endometrial cancer.
"Only five to ten percent of women with symptoms of endometrial cancer, which include abnormal vaginal bleeding, actually have the disease. However, nearly all women with these symptoms undergo an invasive endometrial biopsy to rule out endometrial cancer. Performed in the clinic, this procedure involves the collection of tissue from the uterus and can be painful and cause cramping. We are working to develop a better test," says Dr. Bakkum-Gamez.
According to Dr. Bakkum-Gamez, the new screening test will provide many advantages, including:
· Patient-friendly, non-invasive test: The test uses a tampon, which is a familiar hygiene product used by most women. It is non-invasive, pain free and could be used in a doctor's office or at home.
· Improves access to screening: Because a woman can collect a sample at home, it will improve screening for those women with limited access to preventive medical care. If a woman is experiencing symptoms, she can use the test to provide a fluid sample and then mail it in for analysis.
Dr. Bakkum-Gamez explains that while many women with endometrial cancer will have a slow growing cancer that can be treated if detected early, approximately 20 percent of women will have an aggressive form of the disease that can spread to other parts of the body and can be fatal. That's why early detection of the disease is so important.
"If we can diagnose endometrial cancer early, we can provide better treatment and better outcomes for our patients. Projections show that by 2030, the incidence of endometrial cancer will surpass colon cancer, a cancer which doesn't just affect women. This increase in endometrial cancer is due to the population aging and the growing obesity epidemic. Age and obesity along with diabetes, hypertension and a family history of colon or endometrial cancer, which can be signs of an inherited condition called Lynch syndrome, are all risk factors for endometrial cancer" says Dr. Bakkum-Gamez.
Dr. Bakkum-Gamez and her research team will soon be testing the new screening tool in a clinical trial. The study will compare the accuracy of the new tampon screening tool to the current clinical approach of endometrial biopsy.
"Once studies have been completed, this next step is to submit to the FDA for approval of use in patient care. No timetable for that has been set at this time."