On Thursday's "Today," Elizabeth Heiskell from Debutante Farmer sought to help struggling Thanksgiving cooks looking for quick and easy dishes. One of the highlights was a recipe for slow cooker mashed potatoes.
Mmm, sounds simple and delicious. Red potatoes, butter, sour cream, garlic ― everything seems to be in order. But wait, did she just put MAYONNAISE in there?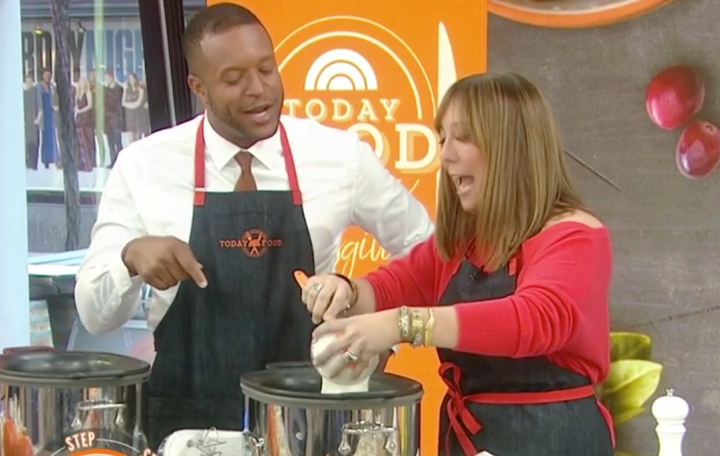 We thought we were tuning in for some tasty holiday food prep, not to be accomplices in a crime against humanity.
"I'm sorry about that," Heiskell joked to host Craig Melvin while adding the mayonnaise, apparently knowing deep down that evil acts were afoot.
But if you thought we were already in the thick gravy abyss of human behavior, get ready for this story to take an even darker turn.
As the segment began, the ingredients were displayed on the table and listed onscreen. Notice anything missing?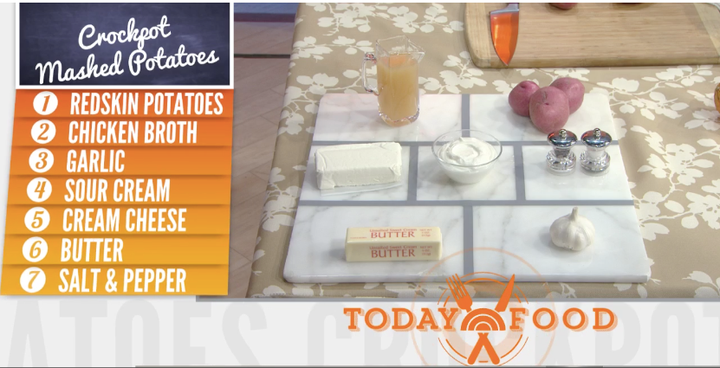 WHAT mayonnaise? There's no mention of mayonnaise anywhere!
Heiskell went completely rogue, channeling the darkest meat of this holiday season, and leading us to question if there really is a God.
If a family member offers us mayonnaise-infused mashed potatoes, we'll take a helping to be polite, but we'll be damned if we're going to eat it. We'll just move it around on our plate to make it look like we did.
"Happy Thanksgiving!" said Satan when reached for comment.